Spotted: old machinery at Waimarama Beach
---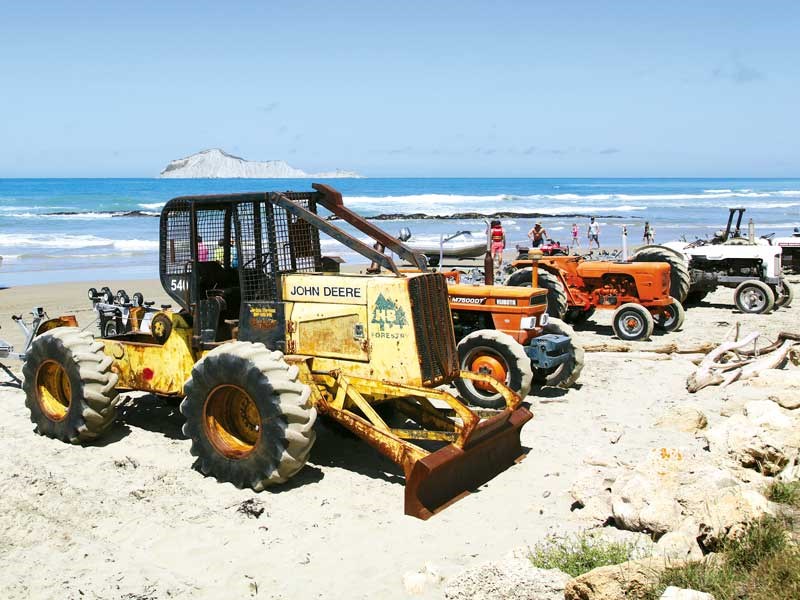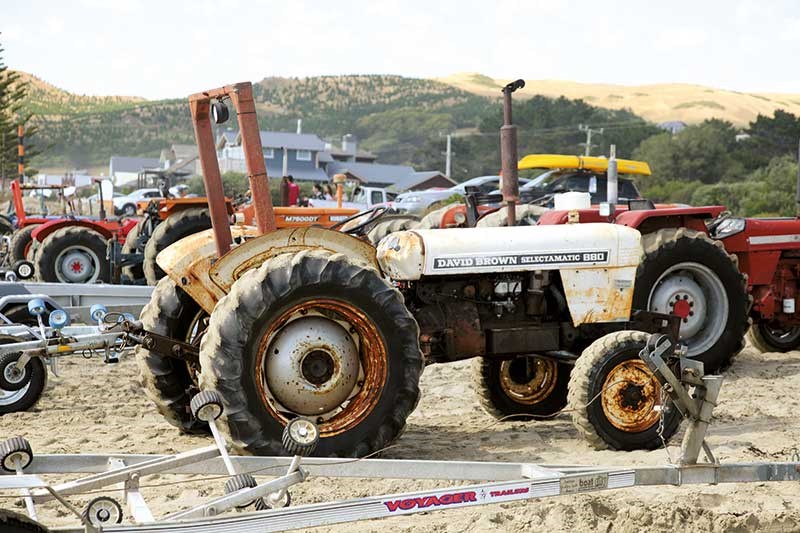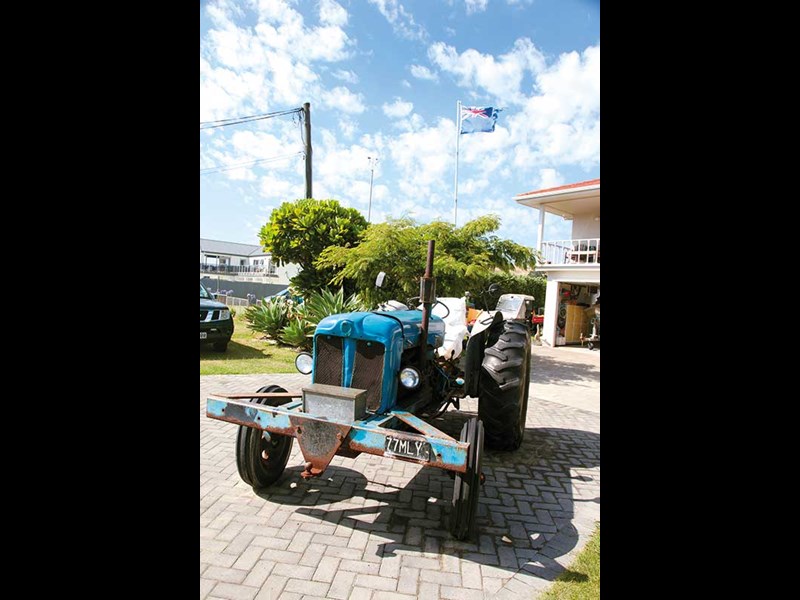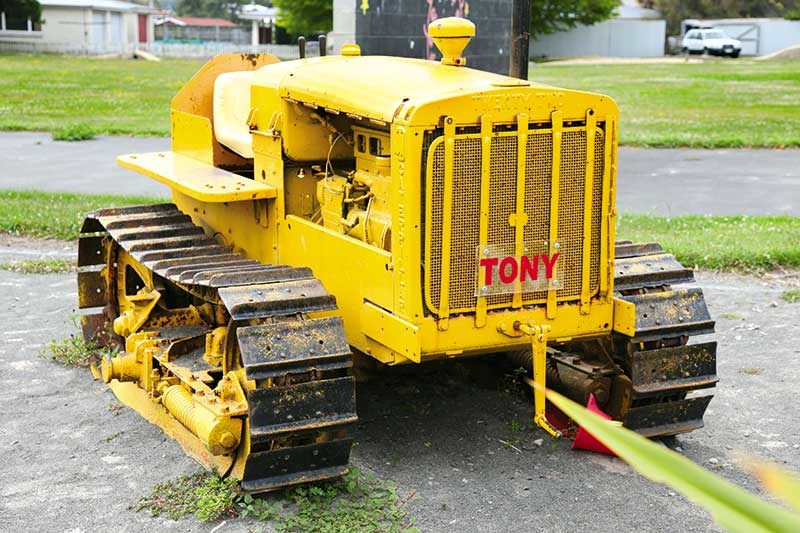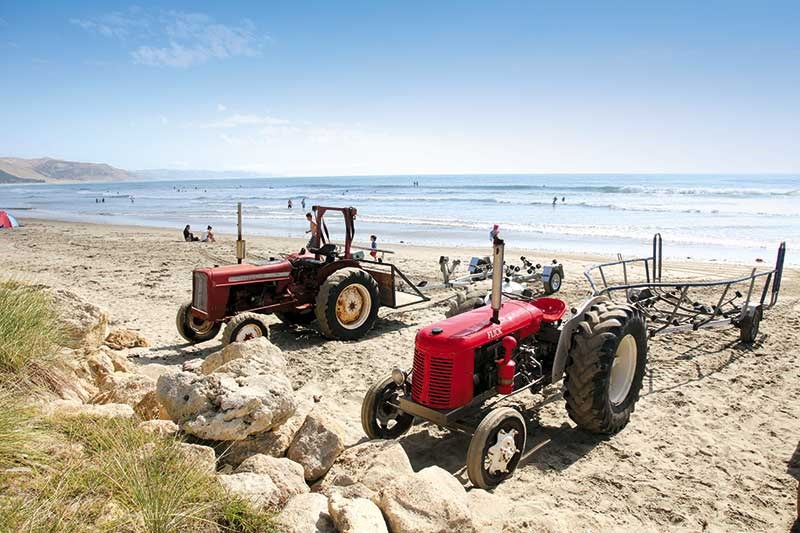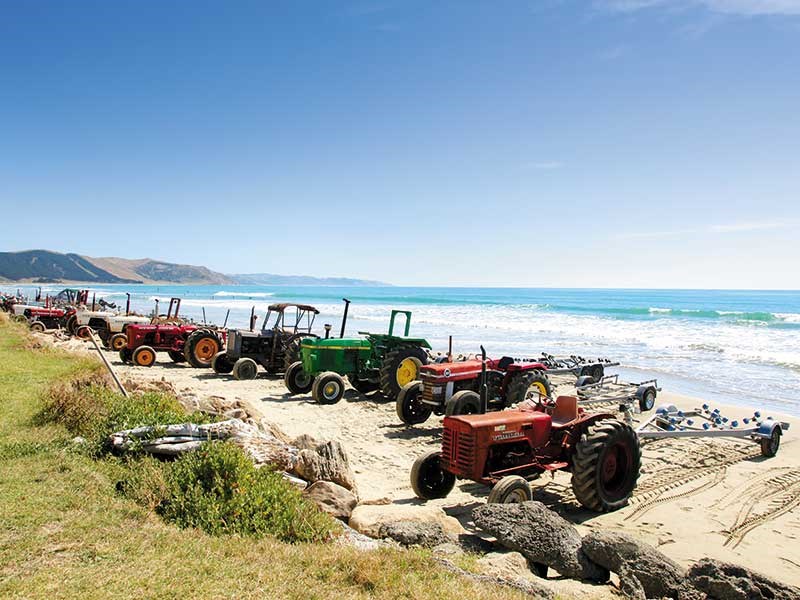 When Viv Haldane holidayed at Waimarama Beach this summer, she couldn't help but notice the number of old machines still working in their twilight years.
It seemed as if everyone at Waimarama Beach in Hawke's Bay owned a tractor. There they were, tucked down driveways, parked on verges or seen sputtering along towards the beach towing boats behind them.
At first light, a steady flow of these old things passed by the place we were staying. My mate commented knowledgeably as he analysed the sound of faltering motors and crankshafts as they wheezed past on the way to the beach.
All that is required of a retired tractor is to transport whatever craft its owner has, a short distance, to sit on the sand all day until sunset. And hopefully by then, its owners will return with their mighty haul before retreating home for a drink or two, washed down with stories about the giant fish they nearly caught.
One evening we spotted something a little out of the ordinary. There it was: the mother of all rust buckets, a trusty old John Deere log skidder. Much to my dismay, it took another day for it to reappear so I could take take a photo. Meanwhile, we took a drive around the streets trying to hunt it down. Luckily it returned and we watched as its boat headed out to the reef to dump some cray fishing pots.
A 1960's Bedford bus, now permanently 'On Tour' according to its sign, is used as a kitchen-cum-dining and relaxation area. It's a quirky part of holiday accommodation, aptly named The Bus Stop.
Other repurposed machinery spotted over the summer break was a J Bedford truck used to hold a 'Fruit for Sale' sign and a pint-sized D22 Caterpillar in a schoolyard called Tony. How many up and coming young drivers have lit their machinery passion, imagining they're pushing around mountains of dirt and rubble on a machine such as this?
For the latest farming news, subscribe to Farm Trader magazine here.
Keep up to date in the industry by signing up to Farm Trader's free newsletter or liking us on Facebook