Farmstrong Fit4Farming
---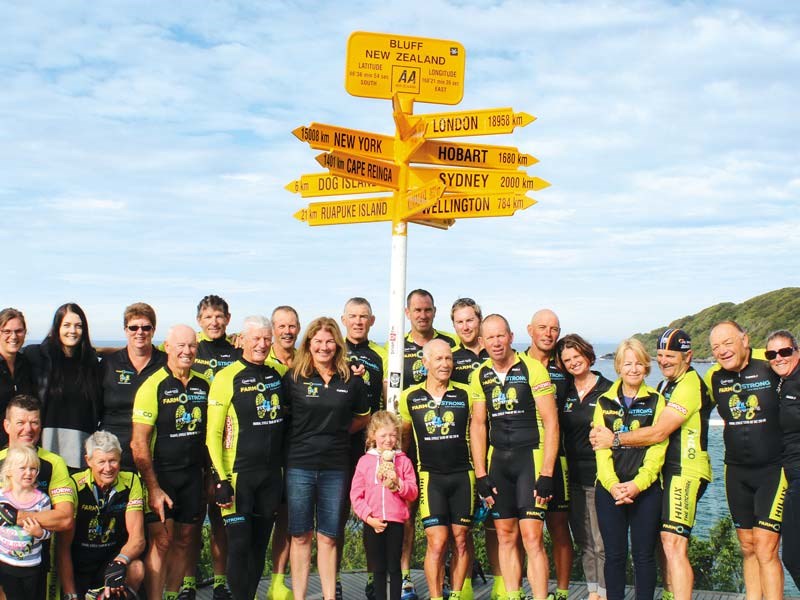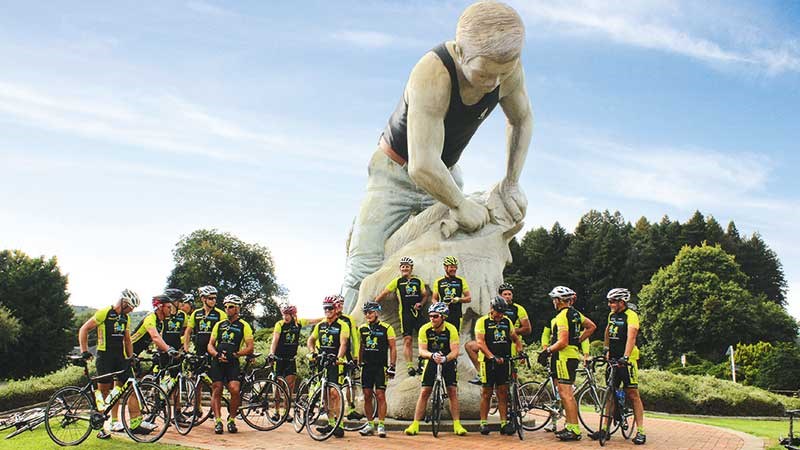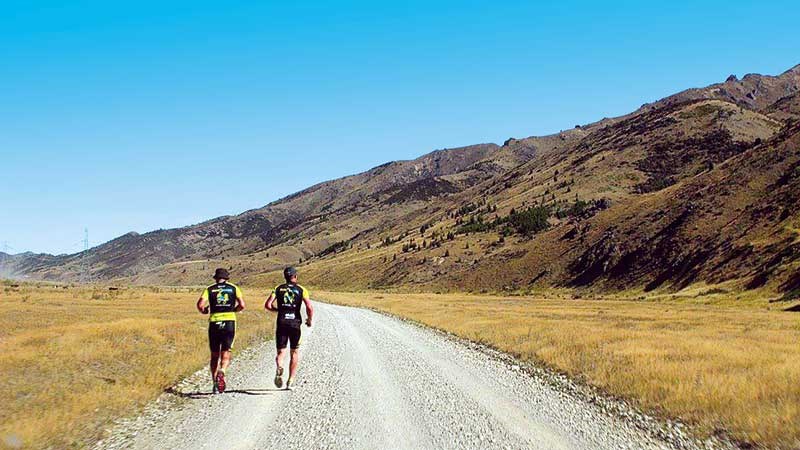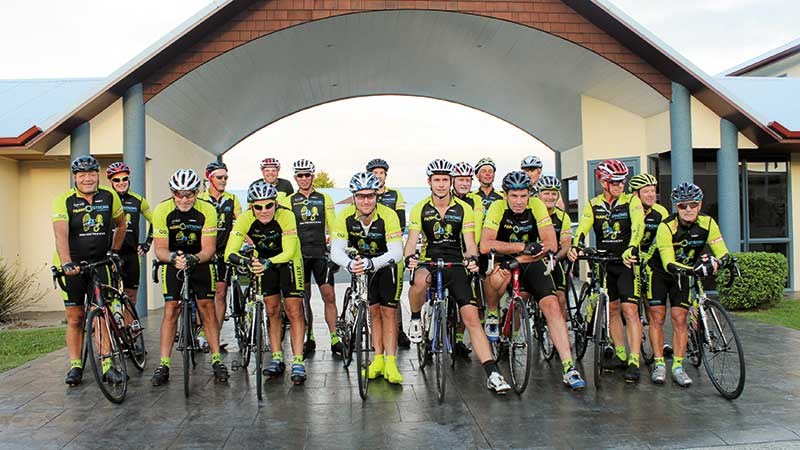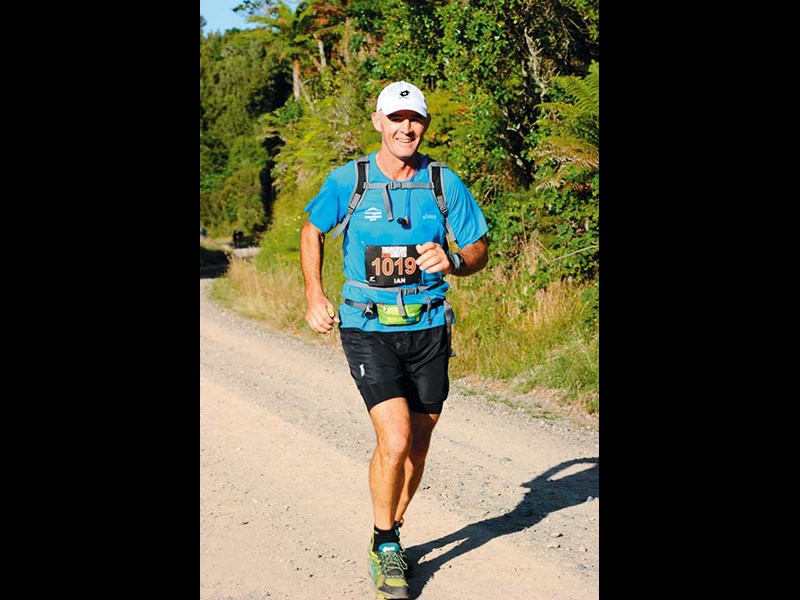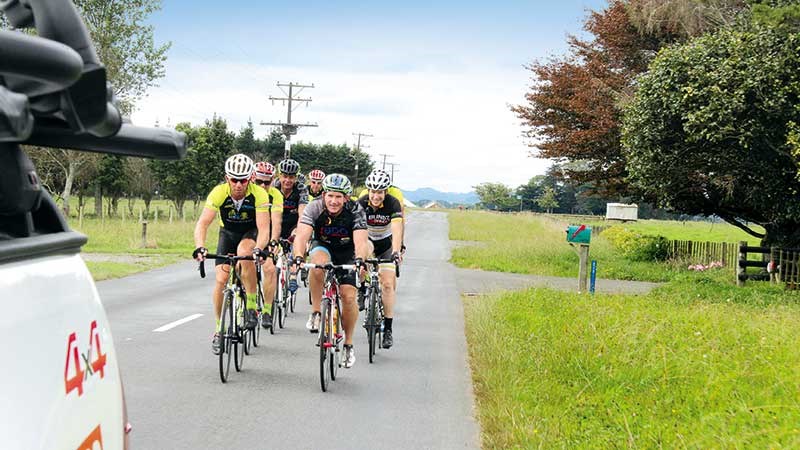 Ian Handcock is on a mission to change farmers' lives, and not on a small scale either. The energetic motivator wants to inspire New Zealand to be the healthiest, fittest farming nation in the world.
He recently led and completed the inaugural Farmstrong Fit4Farming cycle tour – a 16-day, 1400km interactive cycle from Ngatea to Invercargill through rural New Zealand, aiming to bring awareness to farming communities around the topics of health and exercise.
"Our mission is to improve the sustainability of the farming industry by promoting wellbeing, by inspiring and motivating rural people to be active and healthy," says Ian.
The Fit4Farming founder is justifiably proud of what the tour achieved and reckons that with the positive feedback from farmers and rural communities, every kilometre was worth the effort.
"Overall the Farmstrong Fit4Farming Cycle Tour went extraordinarily well. I always had high expectations, but how it unfolded was beyond that. The group culture was the best I have ever experienced and something I believe each of us will take back into our daily lives.
"The peloton spoke a lot of comradeship, achievement and never giving up. Like farming, everyone had their bad days, but with the support of everyone around them and a healthy mind-set, they just kept going."
The peloton stopped for six community event days in Ngatea, Cambridge, Taranaki, Feilding, Ashburton and Gore.
Self driven
A former drystock and dairy farmer, the Thames-based farm consultant is a long-time advocate of improving farmer health. Ian walks the talk, regularly competing in multisport events and hosting the challenging Surf to Firth bush marathon.
"Fitness is a big thing to me, it always has been," he says.
"Physical activity in dairy farming is no longer sufficient to protect our farmers from cardiovascular disease. Farmers are spending more time in managerial and decision making roles, and using automation and mechanisation to do much of the physical work. Research shows farmers rarely increase their heart rates above low intensity.
"Healthy fit people have better time management. They have a positive attitude to life, create positive cultures and contribute to their communities.
"They have better metabolism, lower blood pressure, and can manage their weight better which equates to better health. They will suffer fewer injuries and have less 'burnout'. They will stay in the industry for longer."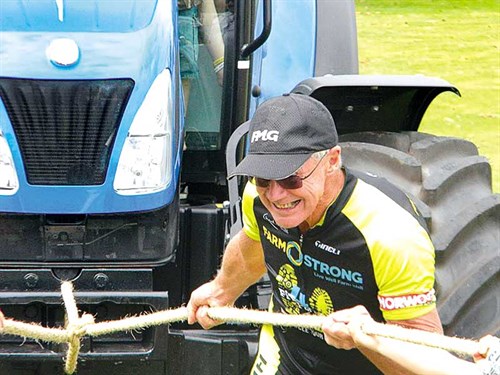 Helping farmers help themselves
Ian got involved with organising the Fit4Farming event after the 2012-13 drought.
"My farmer clients who had interests off farm managed their stress levels much better than those who were trapped on the farm, both mentally and physically. By letting go of the uncontrollable such as the dry conditions, farmers could actually enjoy the fine weather by taking up sports or family activities, and when the drought ended they were the first to capitalise on the better conditions. It reminded me that the most important thing in life is yourself. Get you right and everything else will follow.
"Health statistics for our farmers is very poor and the only way to change it is for farmers to physically change the lifestyle they are leading. I researched farmer fitness as part of a Kellogg Rural Leader programme and the outcome of that work indicated we have a lot of ground to make up in order to improve our farmers' health.
"Physical activity gives farmers a reason to leave the farm physically and emotionally. It releases endorphins which helps improve mood, helps clear the mind and improves decision making.
"Exercise offers the opportunity to connect, share stories and learn from others. It also offers a daily dose of emotional success. There is limited emotional return for farmers farming with low milk or meat returns because they feel there is no success – in fact, financially, they are slipping backwards. Simply riding an old bike down the farm, playing a game of squash or going for a walk with your neighbour can be hugely rewarding.
Fit4Farming
Ian set up the Fit4Farming Trust in 2014 to bring awareness to the health and wellbeing of rural people and to provide a catalyst to encourage and motivate change.
"We identified physical fitness as an area with the potential to make positive change to the industry. To get fit you have to physically get out there and do it.
"Fit4Farming acts as ambassadors to Farmstrong and together we are engaging farmers by promoting participation in the cycle challenge where people are encouraged to set goals, form teams and collectively run, walk, or cycle 4 million kilometres in 12 months.
"The enormity of the collective goal means we have to work extremely hard and have huge participation to achieve it. The motivation is not to reach the goal but the number of lives we will change on the journey."
Pushing boundaries
While hugely self driven, Ian says he is also motivated by being around energetic, active people.
"They just get stuff done. The language is different and there is always that belief of accomplishment which they see as success.
"I founded the Surf2Firth Bush marathon which is one of the toughest around, and the look on peoples face is priceless when they finish.
"I also like to see people push the boundaries. I ran the 100kmTarawera Ultra Marathon last year. I had only trained for the 60km but wanted to see how far I could push myself, so kept going and finished the 100km."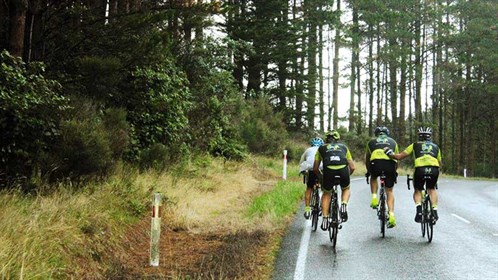 Ian admits that organising the Fit4Farming Cycle Tour pushed him "way out of my comfort zone".
"I hope those who took part in the tour extended themselves as well, either through cycling or some other way. People need to extend themselves and with the modern day world, you really have to do this outside the work place."
He says the biggest challenge of the change he is trying to create is 'fully understanding the magnitude of the challenge ahead, to make a positive change to improve the health of people'.
"Issues around health and wellbeing have crept up on the industry and we have taken an approach which is totally against the grain to get some action. I think there is some real apathy around improving our health and wellbeing.
"Another challenge is the difficulty getting someone to do exercise if they are not already fit and active. It takes time and if people simply make a start, be patient, set small goals they will reap the benefits. Again it comes back to sticking your hand up and having a go. It is hard to deny some of our habits are really affecting our health but because people are comfortable they don't care to get a sweat up occasionally."
Success for Ian would be seeing an improvement in the physical health statistics in the primary industry.
"This can only come when people physically get out and change their lifestyles by making the most of daily opportunities to improve the diet and aerobic fitness.
"Farmers and growers have a unique opportunity whereby they can actually plan off farm activity around their work far more easily than professional office workers. 
"Our vision is to see New Zealand as the fittest farming nation on the planet. The Primary Sector exports healthy food yet a large percentage of our people are not healthy themselves. We need to walk the talk," says Ian.
What now?
The Fit4Farming cycle tour may be over, but the journey for health and wellbeing continues, with The Farmstrong Challenge.
Encouraging farmers to collectively achieve four million kilometres of physical activity by 2 July 2016, The Farmstrong Challenge is attempting to help make New Zealand the fittest farming nation in the world.
To achieve the goal of four million kilometres, every farmer and grower in New Zealand would need to do around 70km each, so it's going to take a combined effort.
Participants can walk, run, bike or swim the kilometres in any combo, where and when they like.
The Fit4Farming tour and event days saw an extra 40,000 kilometres pledged toward The Farmstrong Challenge.
"I encourage every farmer and grower to set their own goals, keep this number growing and help us become the fittest farming nation in the world," says Ian Handcock.
To sign up for the challenge or learn more visit farmstrong.co.nz/challenge
Keep up to date in the industry by signing up to Farm Trader's free newsletter or liking us on Facebook