Revolution post drivers
---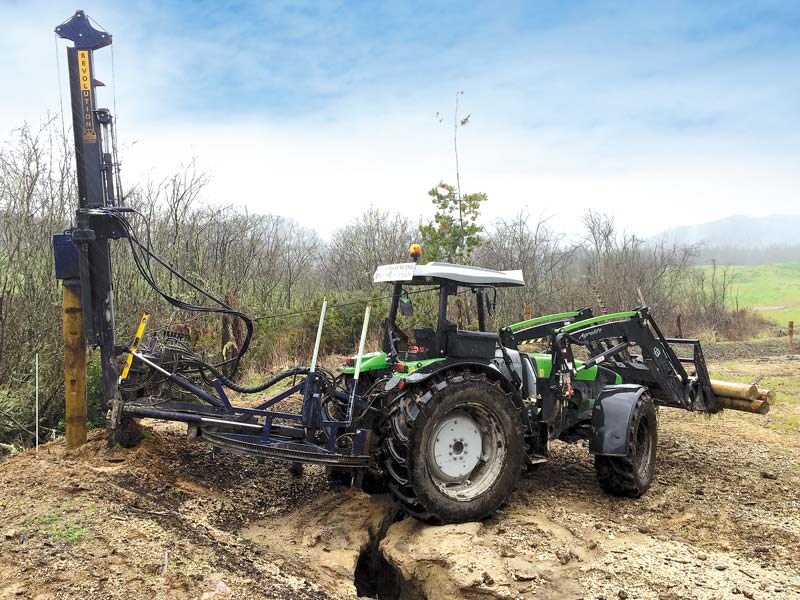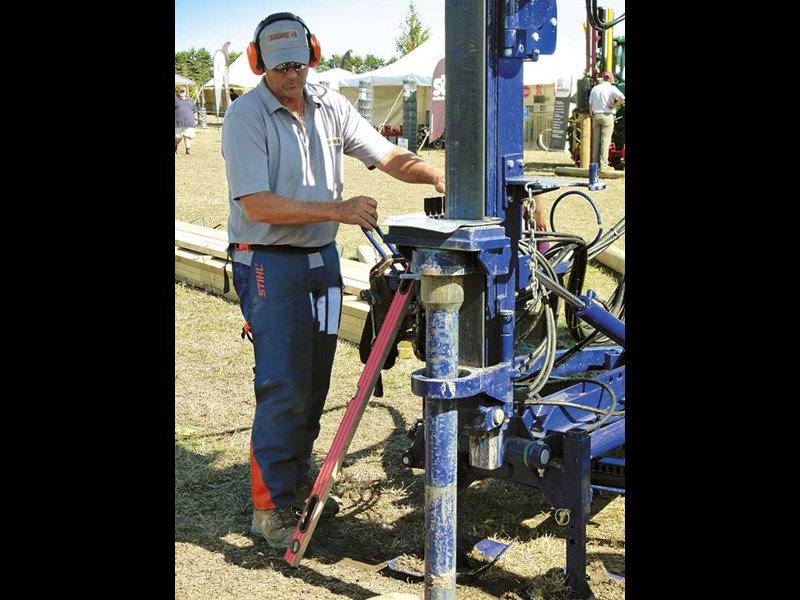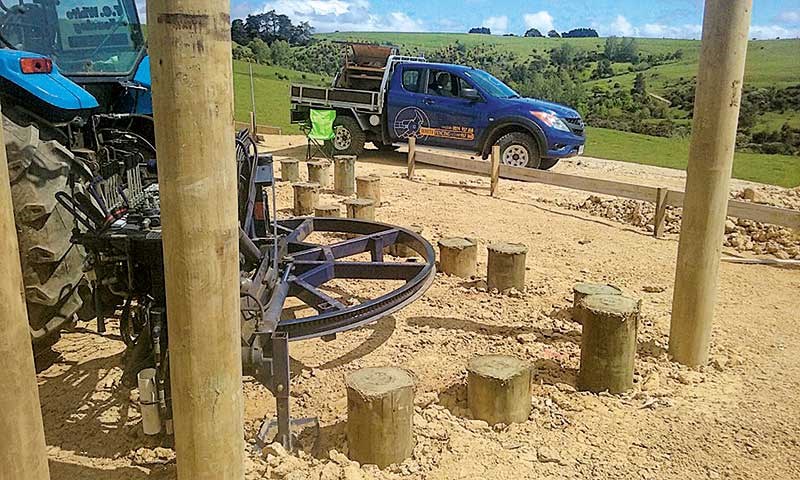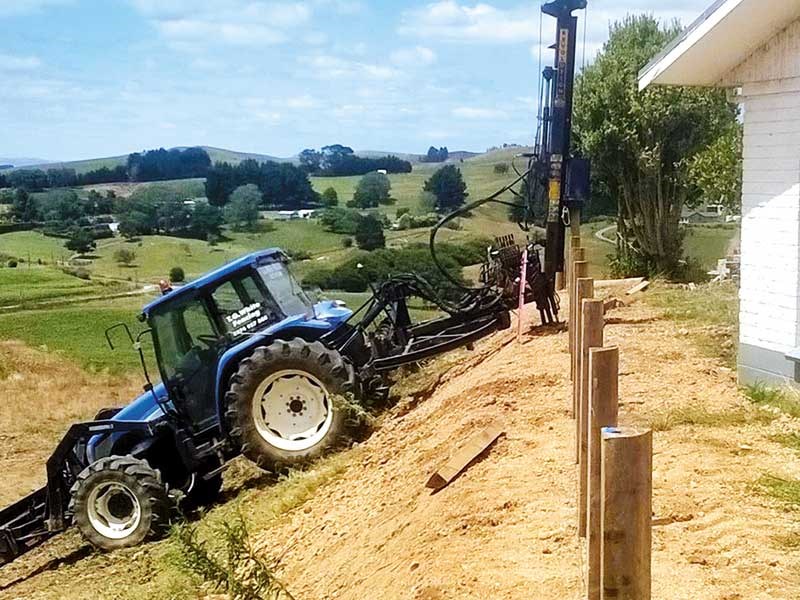 Revolution post drivers have been in the marketplace for 13 years.
Developed and designed by fencing contractor Tony White of White Fencing, Revolution's essence is based on long-term professional experience of fence line application on a day-to-day basis.
Time spent accessing the fence line for post placement is vital to good productive systems. Balance in a design is vital for both safety and reducing wear and tear on the post driver. The ability to compact up the post driver while moving around the job or farm, reduces stresses and assists with manoeuvrability. Coupled is the ability to have tremendous scope of movement to access post placement.
Revolution's telescopic mast surpasses the concept of a mast – its ability to drive posts in at any height, from 4.2 metres down to below ground level, with the mast only being extended to the required height. With the telescopic mast pulling out posts and strainers, the post driver is already positioned to drive the replacement post. The telescopic mast can be used to stand up poles, green strainers or rolls of netting, making it an invaluable lifting asset for the operator.
Revolutions specialise in base movement. The importance of base movement equates to time taken in posting a line, the ease of getting into a tricky situation. With New Zealand's client variance (lifestylers, farmers, civil work including retaining walls, shed pole driving) and rolling to steep terrain, fence lines are often neither long runs or on flat contour, so that's where base movement becomes supreme. Revolutions offer three rear-mount options, a side-mount and two rotational base designs, along with two fully hydraulic telescopic and extendable mast types. Auger systems include planetary motors with up to 2400Nm. Rock spikes include 65-, 90- and 100mm rock spikes.
Longevity is another key factor of a Revolution. With the ability to replace UMWHE bushes and wear pads, Revolutions do not encounter the traditional wear factor over time. Third-hand machines are effective enough build-wise to be sold back to fencing contractors.
"I've had my Telescopic SS for 10 years, augered every hole, worked it hard, done very little maintenance work on the SS and I can't justify the need for replacing this post driver as it continues to perform so well. I'm often on steep hill work with a sidemount. It's the SS's ability to tuck up close in behind the wheel and to compact up to a well-balanced frame that helps," says fencing contractor Mark Little from Taradale.
John Baldock of John Baldock Fencing Ltd Katikati has a 2007 Telescopic 180.
"It's the ultimate machine, huge versatility, can get into places other rammers can't get into," he says.
Phil Cornelius from CPC Fencing Ltd, which covers Northland, says of his Telescopic 180: "The versatility is outstanding; I can do anything with it, love the versatility of being able to carry gear and put anything in the ground, from fence posts to poles for sheds."
A range of farmers, from dairy, drystock and deer, own Revolutions, along with the civil and viticulture industry.
For the latest farming news, subscribe to Farm Trader magazine here.
Keep up to date in the industry by signing up to Farm Trader's free newsletter or liking us on Facebook