New winter gear from NZ Natural Clothing
---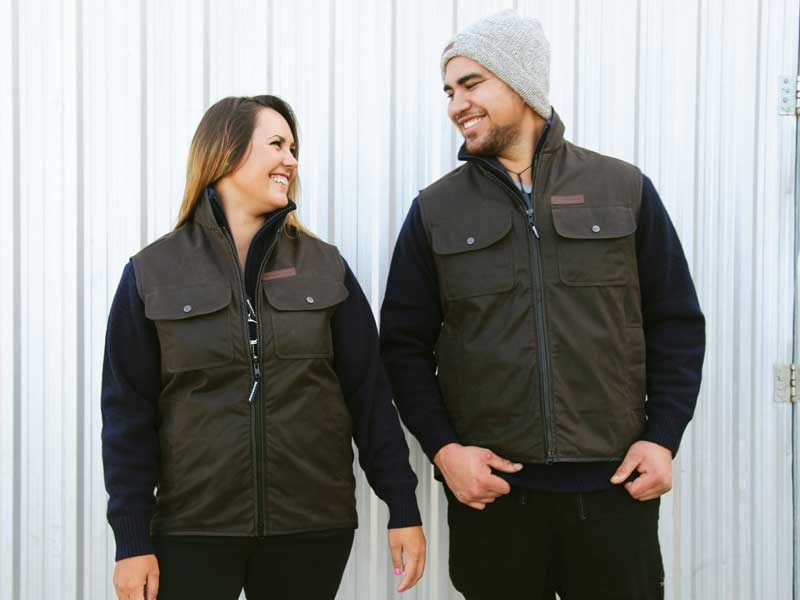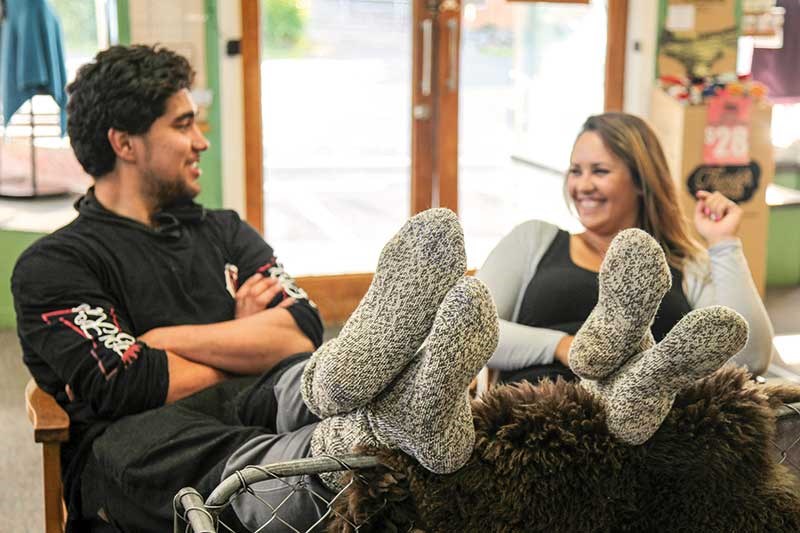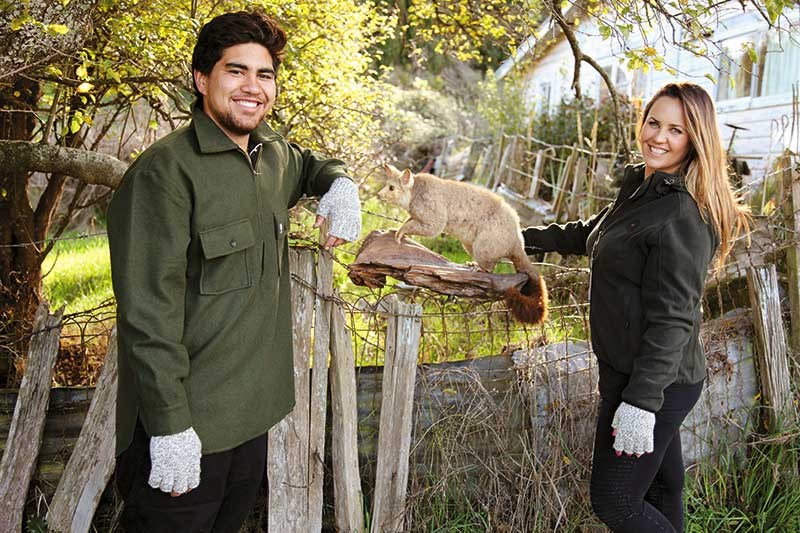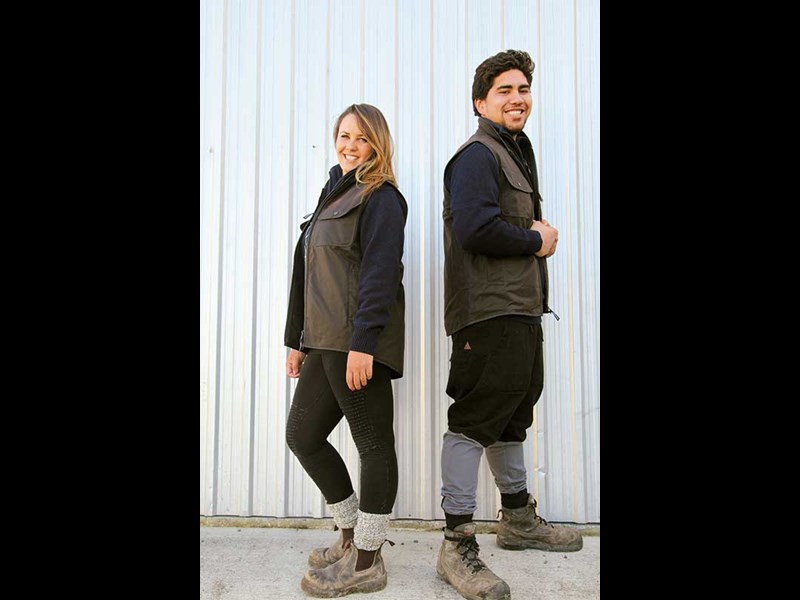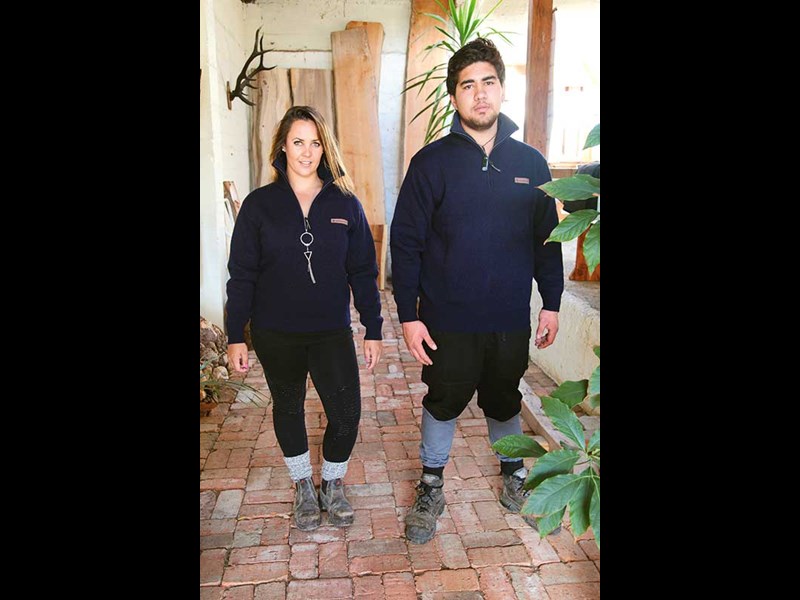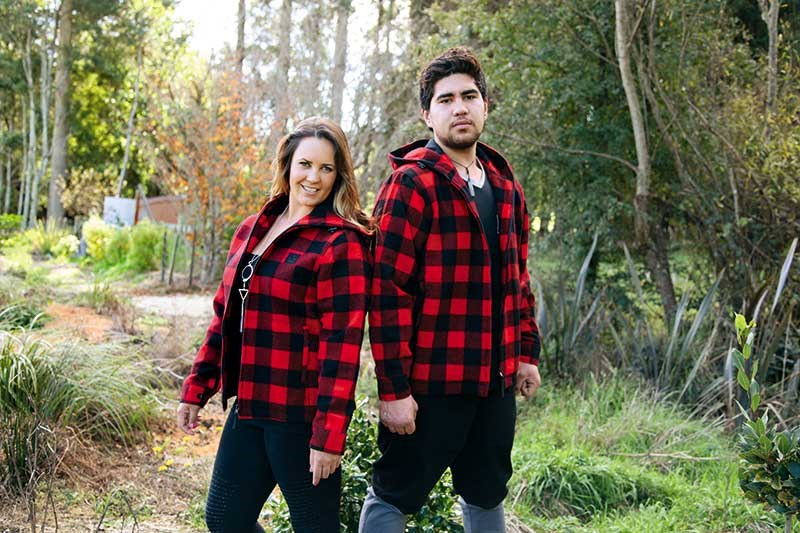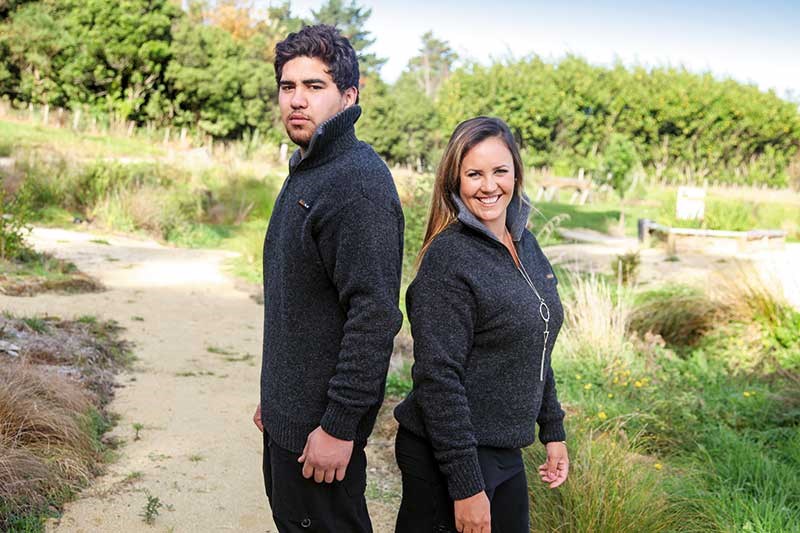 An endless summer of shorts and T-shirts is all very well, but soon enough we're reaching for something more to cover our frames.
In my humble opinion, wool is the best word that sums up comfort and warmth when it comes to winter clothing.
Whether it's socks, beanies, jerseys, or leggings; what's not to love? It's the best thing to keep the chill from knawing at your bones.
Wool breathes, it absorbs moisture – even if it rains you'll keep warm – and it's pretty much flame resistant. It's a miracle fibre.
Apparently, Captain Cook introduced a couple of sheep into New Zealand back in 1773 but they didn't last long – whether someone discovered they were best served up in the stew pot or whether it was a bit of a shock rolling around at sea for three months before being turfed out onto our bush covered shores – who knows? They carked it before they got a chance to breed.
Just as well our forefathers kept on trying to introduce these wool and meat machines and soon enough, there were more sheep than people in the country!
Down in Norsewood, in the Tararua district, there's a great wee shop called NZ Natural Clothing. It's owned and operated by Phil King and his partner Julie Hedley.
Phil loves wool as a product and what he doesn't know about socks isn't worth knowing. He refers to himself as a 'sockspert' and says the socks, which are all New Zealand-made in the Norsewear factory behind the shop, are big sellers.
Also big sellers are warm jerseys, which the guys (and gals) love for working in, whatever job they're doing.
The more comfortable you are, the better you'll work and the higher the likelihood of getting to the end of winter without colds and flu.
For farmers, nothing beats the Ruahine Wind Stopper. "It is is a perennial favourite – it has a rugged wool outer layer and a softer possum undershell. If you are working up the top of the ranges with stock or in extreme open areas, that's the one to wear.
"We try to educate people to layer with the lighter merino garments, jerseys on top and finish it off with a wool Swanndri bush shirt."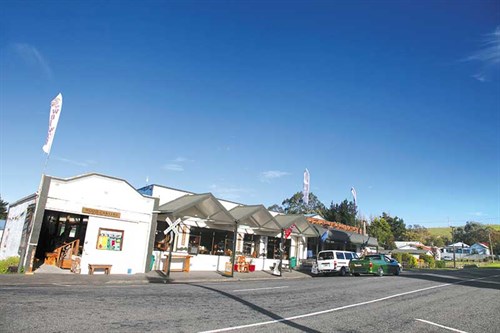 The shop oozes warmth: soft merino singlets, vests, tee shirts, long johns and underwear for both men and women. No wonder Wilson, the jet-black cat keeps trying to hop onto the clothing and nestle down. He knows a good thing when he sees it.
Beanies are popular too. The merino balaclava is a superfine balaclava that goes under a protective helmet.
Socks are very, very important says Phil warming to his subject. "If you've got the right socks, you don't notice your feet. That's the way it should be: you shouldn't know they are there. If you've got cold feet or you can feel your boots, you haven't got the right socks on.
"We pride ourselves on knowing the best fit and the best type of sock for whatever application is needed. That's why we do so well at Fieldays – Julie and I just love it. We look at someone's foot, find out what size it is and what footwear they have and can pretty much tell what socks they require.
"Certain types of boots and weights of boot like certain types of weights of socks. They are technically designed with bands that sit on the foot without any movement – this reduces blistering and bunching which creates holes so you get durability out of them.
"If someone comes in here complaining they are getting holes in their socks, the first thing I do is look at size of their foot. You shouldn't wear them any bigger than you have to; in a gumboot, for example, they move around, so we often take them down a size than they thought they needed."
The list of socks available is huge: there's 'Ranger', 'High Country', 'Possum' which is, apparently, the ultimate warm sock, merino if your feet get wet all the time, then there is 'Softly Softly', a lamb's wool sock, which a lot of the older men love.
So should people pay more attention to their socks? "Yes, I'd like to think so," says Phil.
Clothing brands stocked at NZ Natural Clothing include Norsewear, Swanndri, Native World and MKM Originals, Life Socks and their own brand, Layers.
I visited the shop on the last day of April - we've had a good innings with the weather but at NZ Natural Clothing the wood burner is burning away merrily. "So, is it the first fire of the season?" I ask Phil. "Oh no, we've had a few here already. We've got six cord of wood stacked in preparation for winter. It gets cold here you know."
Now that's the sort of thing a customer likes – to be greeted by a roaring fire when they step in the door and a cup of tea or coffee. You don't get that in the big smoke do you?
You can find NZ Natural Clothing at National Fieldays in June on site C19. Its stores are in Norsewood and Otaki.
Fast facts about wool
Wool can absorb around 33% of its weight without feeling wet.
It's a great insulator – think warm in winter, cool in summer.
Wool absorbs perspiration; thus it keeps a layer of dry air next to the skin, which in turn helps to hold in body heat. This is therefore good protection against hypothermia.
When natural wool fibre is disposed of it takes only a few years to decompose.
When wool burns it doesn't melt and stick to the skin.
Wool fibre is flexible, therefore more resistant to tearing.
Keep up to date in the industry by signing up to Farm Trader's free newsletter or liking us on Facebook