Business profile: Bassett Contracting HB
---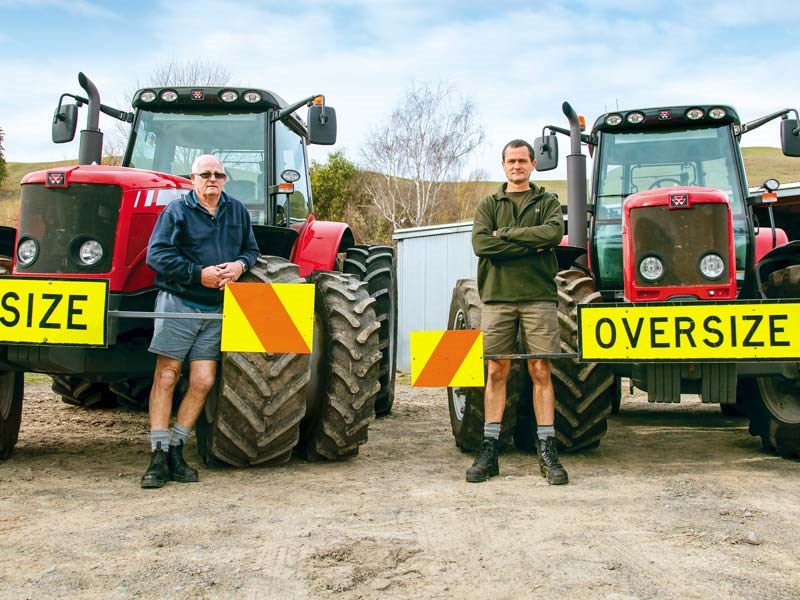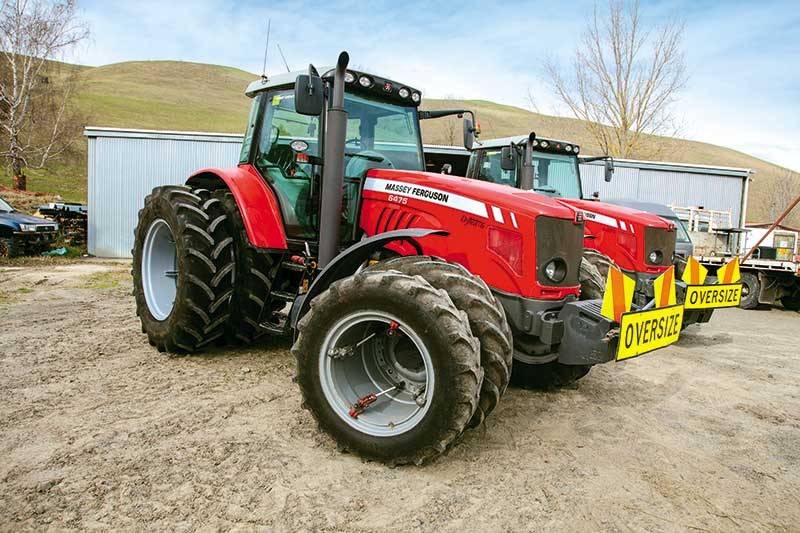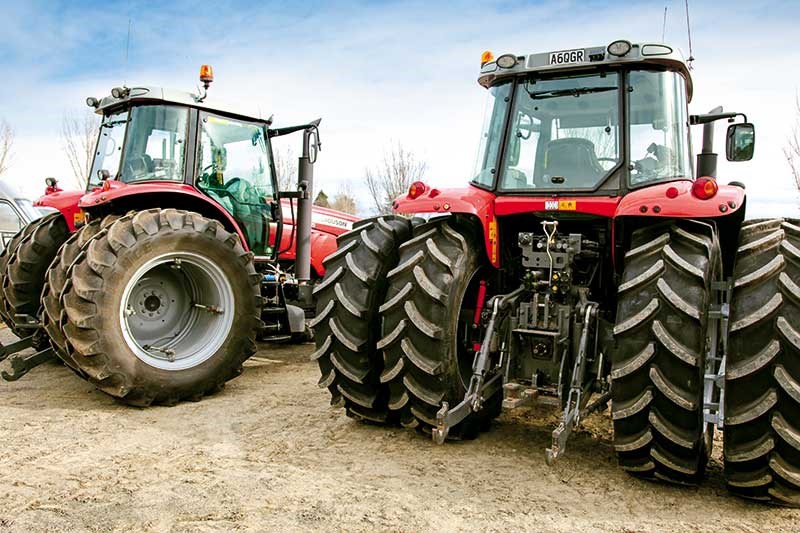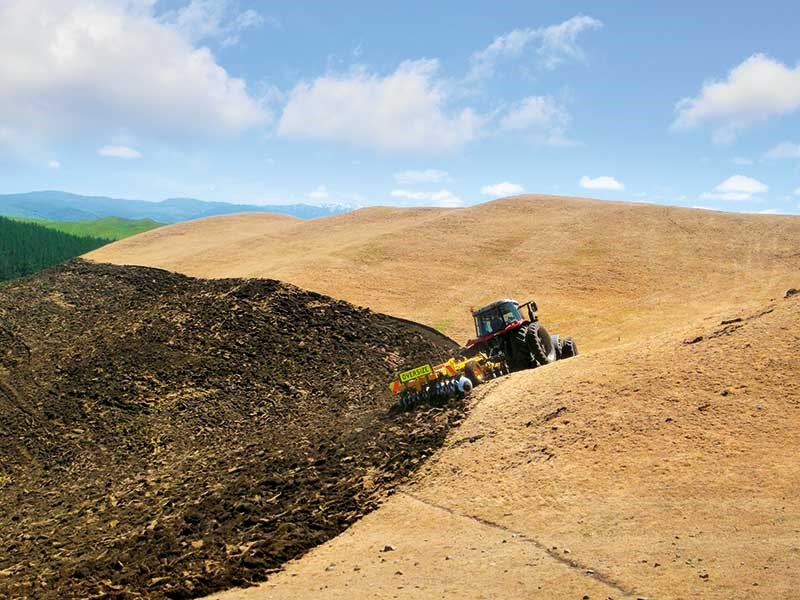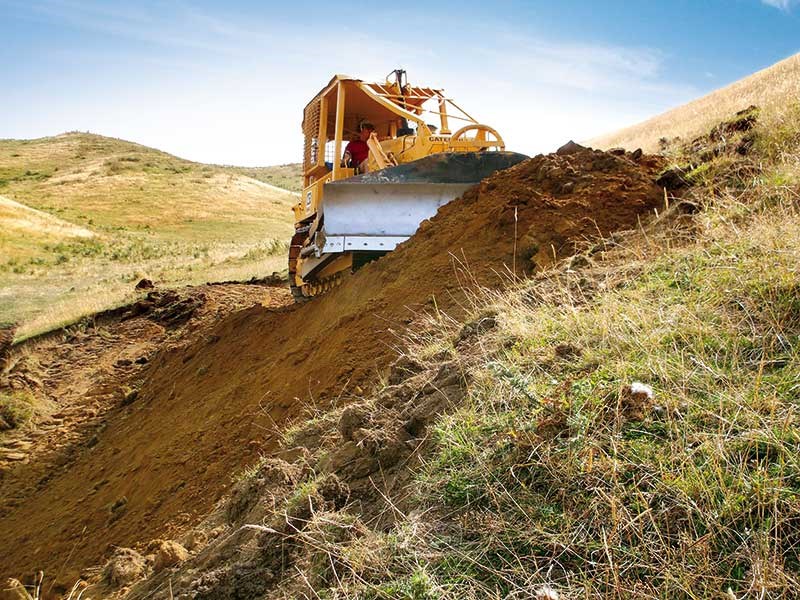 Bassett Contracting HB Ltd in Hawke's Bay specialises in hill country cultivation. Farm Trader's Viv Haldane went to find out more.
Graham Bassett and his son Andrew have carved out a niche working on steep terrain that many others shy away from. And while they work on the flat sometimes, it's the hills that really appeal to them. Its never boring and the views are great, they say. Besides that, "It takes a special type of tractor and operator to do hill work".
Massey Fergusons are the Bassett's tractor of choice for this. "Their square shape makes them very stable," says Andrew.
"They are good tractors and do the job properly for us. They are comfortable to operate; everything is there in the cab at your fingertips, right where you want it. As well, they stick on sides of hills like nothing else and when they can't get there, you know not to push it."
The two Massey Fergusons they use are model 6475, Dyna-6, dual wheel, 160HP.
Preferring to purchase quality, second-hand equipment over brand-new, Graham says they've bought only one new tractor in the last 20 years. Their latest purchase was one they spotted in a yard in Waikato with just 700 hours on the clock. "Immediately we saved around $40,000-50,000," he says.
They've just had Vredestein tyres fitted to one of the tractors. "The guys at Kerry's Tyres in Hastings suggested we give them a go and supplied and fitted them, so we'll see how they work out."
The Bassetts have a method of working on the contour of a hill that they've developed and which works well for them. It's something Graham learnt years ago.
Andrew explains, "We do it differently to most other contractors – we prefer to work sideways around the contour of the hill, similar to the way sheep tracks go: around, rather than up and down. The harrow creates little gutters or grooves that retain the water. This keeps moisture in the paddock longer and helps counteract erosion."
The Bassetts work takes them all over Hawke's Bay and they have a steady base of clients who they return to annually.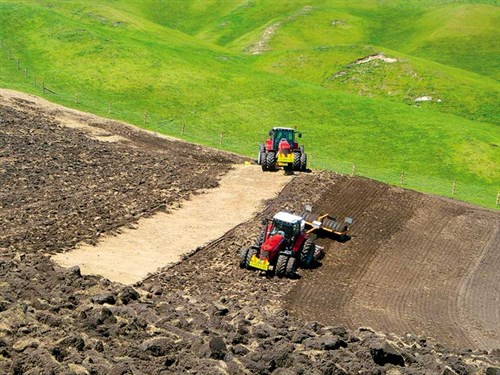 An important part of their business is making follow-up visits to each client, to see how they are going and make sure they're satisfied. "We check what's happening and see if there are any issues they want to address."
"My philosophy is that the art of a good business is communication. If we talk to our clients and they've got an issue, we sort it out before it becomes a big problem," says Graham.
Graham started off farming on his family property at Kereru, but always preferred driving. "I was never really into farming. I drove tractors virtually from when I left school, so when we sold the farm in 1980, I went and worked for a number of contractors before starting my own business. Then I had a break before working for another contractor whose business I eventually took over."
"Andrew came on board about 10 years ago, having gained 11 years' experience in Waikato. We've grown our business to a decent size that suits the two of us. We work for about nine months of the year doing long hours and lots of travelling, then we have time off over winter."
Andrew has always been around machinery, learning alongside his father from a young age. "I wouldn't do any other job," he says.
When asked how they manage working together as father and son, Graham says, "We work together very well".
The Bassetts take pride in their machinery and maintain it to a high standard.
"If your machinery looks good, it makes you feel good about yourself. For farmers, if nice, tidy gear comes onto their farm, they feel confident we'll do a good job. When we finish a job, we clean it, then we can see if it's all in order," says Andrew.
For direct drilling, the Bassetts use the Aitchison direct drill.
"We like it because it has five-inch spacing instead of six-inch; it doesn't sound a lot, but it's a lot when you come to planting grass and it gives a more even coverage."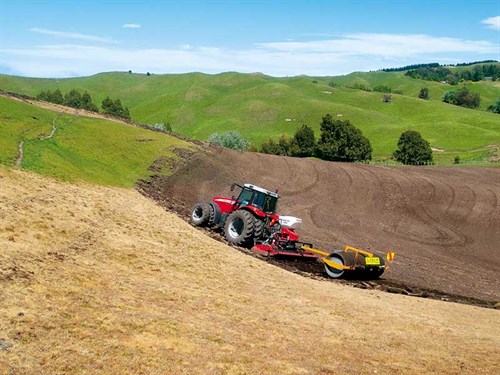 "However, we are not big direct drill fans – we prefer to do minimum tillage and not work the ground up too much; we disc and then go across with the Breviglieri power harrow seeder."
The Breviglieri power harrow seeder is one of their favourite pieces of machinery. "There are lots of stones where we work and they're the hardest thing on equipment. Our agent for this is Norwoods, which is very good with breakdowns. We broke a shaft one season and its technicians had it going in two days."
The Bassetts are qualified and registered contractors and belong to the Rural Contractors Federation.
Changes in the industry that have affected their business the most are around health and safety issues. "Much of the information that's delivered to us is common sense. Some of this stuff has gone overboard," says Graham.
Keeping it simple and paying attention to detail seems to be the winning formula for the Bassetts, plus the fact they've focused on what they like and do best.
For more information, phone Andrew on 027 245 8906, or Graham on 027 443 2437.
In Bassett Contracting HB Ltd's shed:
Aitchison seed box, roller drill and direct drill
Maschio rotary hoe
Breviglieri power harrow
Stocks Ag seed box
Hooper discs
Aitchison rippers
Duncan cultivators
CAT bulldozer
Keep up to date in the industry by signing up to Farm Trader's free newsletter or liking us on Facebook