Steve Levet is working for rural contractors...
---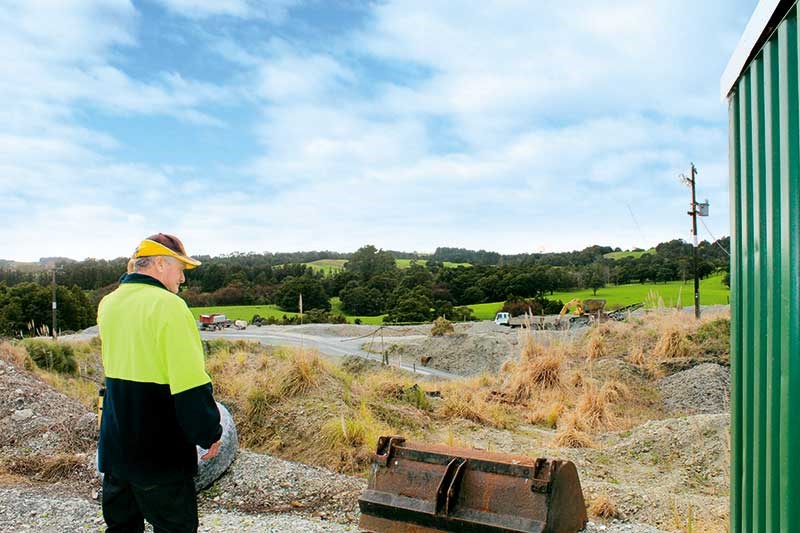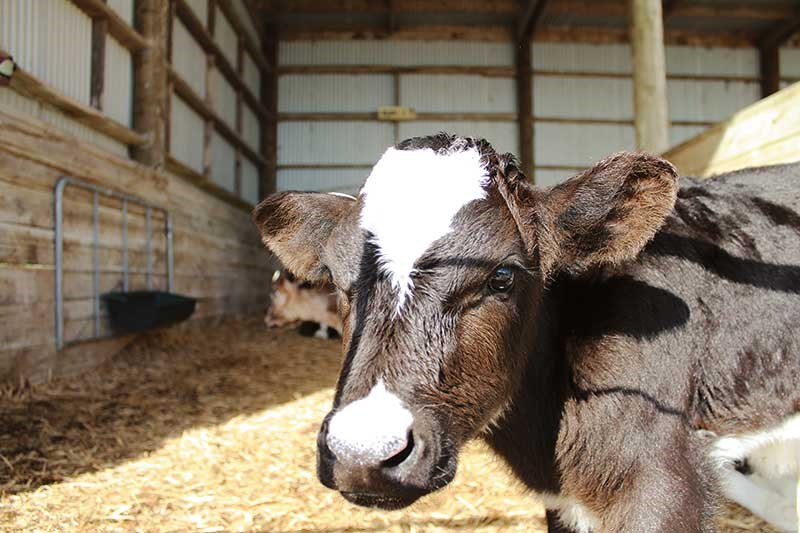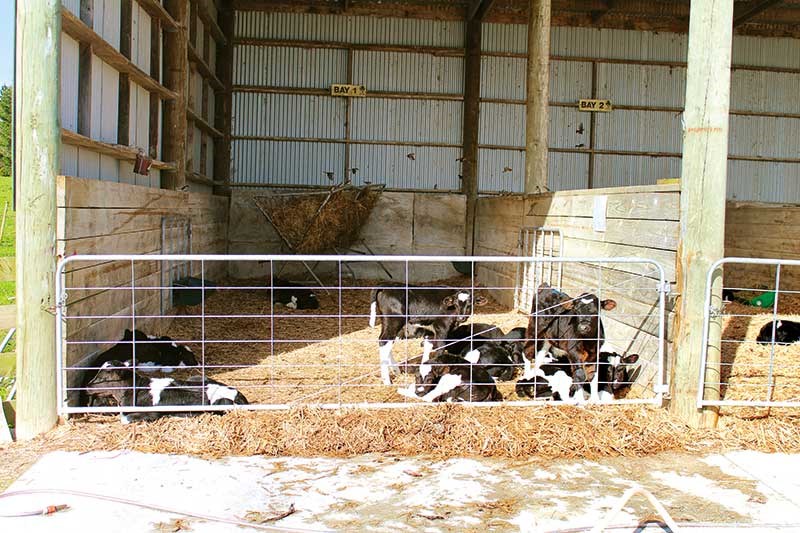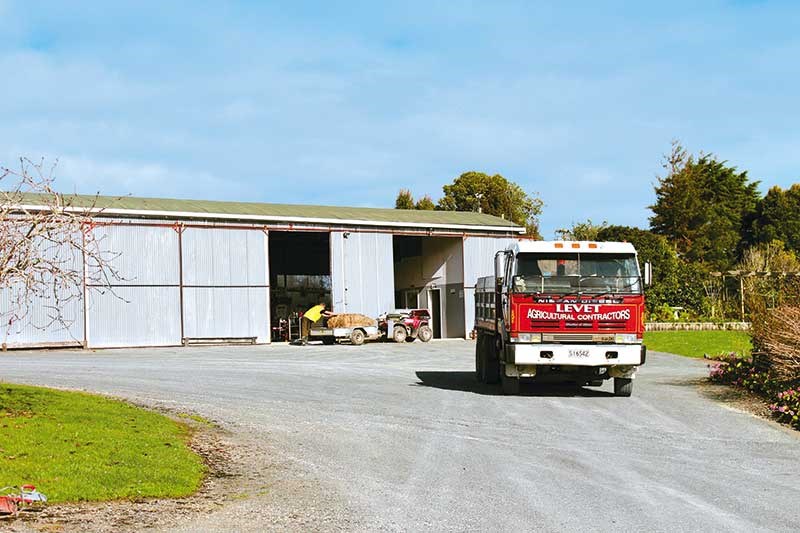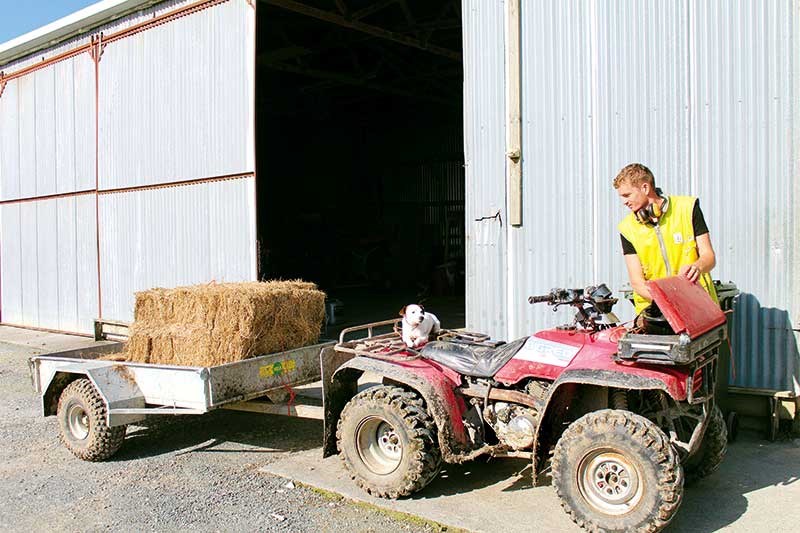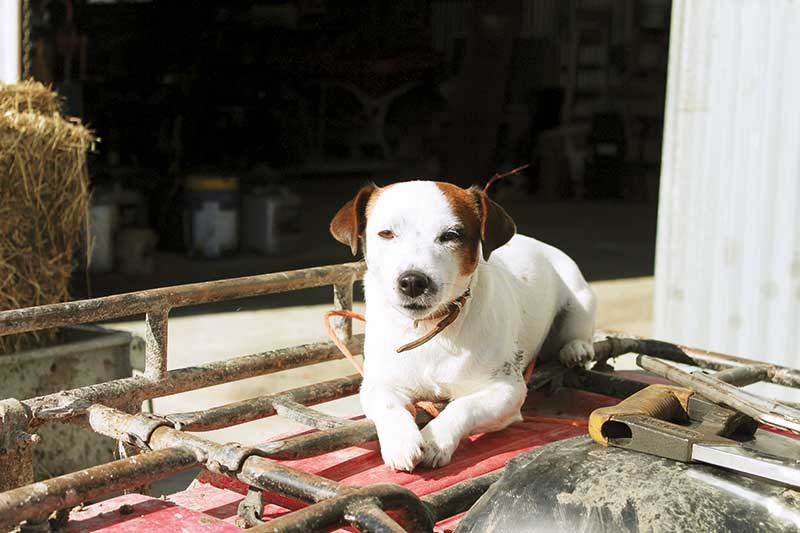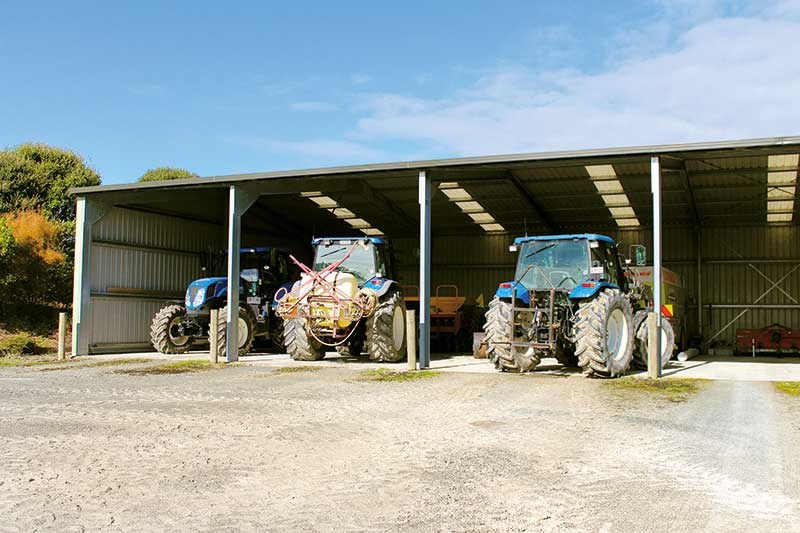 Recently re-elected for his fourth term as RCNZ's national president, Steve Levet talks with Farm Trader about his passion for contracting, farming, and all things agricultural
Born and bred in Te Hana, just past Wellsford, Steve Levet descends from the Albertlander settlers who immigrated to New Zealand from England in 1862.
Of the 3000 original arrivals, around 300 stayed and settled in the Kaipara region. Each couple was provided with 40 acres of land, along with 20 acres for each child. The Levet family secured 160 acres, much of which remains with the family today.
Having been raised on a farm, Steve naturally gravitated toward dairy farming after leaving school, taking a farm cadet opportunity in the Bay of Islands. At the age of 20 Steve started contracting before moving back to Wellsford in the early 1980s and launching Levet Contracting.
With four adult children and five grandchildren, Steve says the business has a strong family involvement. His daughter Aimee is very much involved with the day-to-day running of the business including managing the accounts, overseeing health and safety, and managing the Levet Contracting facebook page and other aspects of marketing.
Most recently, Steve and his wife Gladys bought Silverhill Quarry in Te Hana from previous owners Alvyn and Valerie Burrows. Alvyn, who is also of Albertland heritage, is still heavily involved with the quarry and his wisdom and experience is highly regarded and valued. Steve's son Bryce works at the quarry with the current manager, Andrew Prictor another Albertlander. Long-time Levet Contracting employee Warren Spindler is also part of the team.
The five-hectare limestone quarry is consented until 2049 and is recognised as a source of premium lime in the district, making it ideal for driveways, farm races and roading.
At this time of year, Steve and his team are busy rearing around 100 Friesian calves and fattening lambs on their 62-acre farm, while the spring and summer months keep everyone busy with hay services, fertiliser spreading and seed drilling. Steve also owns and operates a 12-tonne digger which he uses for earthworks and drainage, house sites and roads.
Advocating for rural contractors
As the voice for rural contractors in New Zealand, RCNZ has secured a number of benefits for members around insurance, fuel and continuing education. Steve says one of the association's big undertakings recently has involved working with Immigration New Zealand in an effort to resolve the problems around contractors bringing in overseas workers for the harvest season.
Steve says the use of skilled, overseas workers is essential to New Zealand's agricultural contracting sector. "It's not just a case of giving an unemployed person a chance to work. These are skilled roles that require experience and expertise. And in many cases it's impossible for rural contractors to find skilled New Zealanders to carry out seasonal work," he says.
"The RCNZ has just been granted its Approval in Principal (AIP) number which we are thrilled to bits about," he says.
The AIP simplifies the process involved in contractors applying online for a visa for the person being recruited. RCNZ holds the AIP on behalf of all members of the national body and registered contractors. This means that contractors who which to wish to use the AIP scheme are required to fully comply with RCNZ's Code of Ethics and Code of Employing Overseas Staff to ensure workers are being paid, housed and treated fairly and ethically.
Having recently celebrated its 20th anniversary, RCNZ has been advocating for rural contractors in New Zealand since the late 90s. In that time, the organisation has evolved and grown and now has a membership of around 500 with a goal of reaching 1000 in the next few years.
One of the highlights of the RCNZ calendar is the annual conference. This year the conference was held in the Bay of Islands in June where around 150 members attended. The theme of the conference was 'Your Business from Start to Finish'. Three days of presentations provided valuable information about fuel management, insurance, taxation, ACC, employment law and how to be digitally savvy.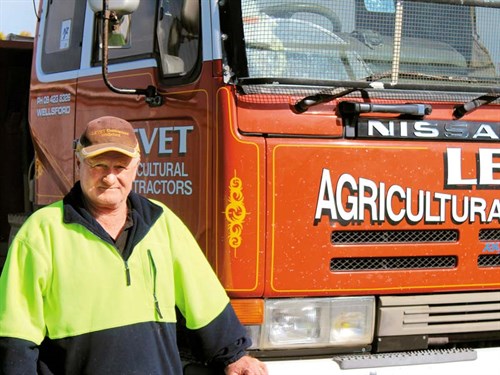 Health and safety a big issue
The agriculture industry has seen some significant challenges over recent months. One of the biggest this year has been the launch of the new health and safety laws. Steve says that for business owners and directors, managing the business's health and safety risks is now as important as managing financial and reputational risk, and needs the same attention.
And while the new law involves a number of changes, Steve says his message to rural contractors is not to panic.
"If you were doing the right thing under the old act, then any changes needed will be pretty minimal. For those who may have been neglecting their obligations then this is a good opportunity to put new practices into place that will help ensure you and your staff go home safely at the end of each day."
Steve says the RCNZ provides support and help to members looking for advice on health and safety matters and has recently established a health and safety sub-committee.
Bright future for agriculture
After more than 30 years in farming and agriculture, Steve believes the future is bright for those looking to join the industry.
"Agriculture is always changing. And right now things are changing very fast. From the tractors to the milking sheds, working on a farm is now a highly technological business. There's a lot of skill required and that means a good education and high computer literacy. The good thing is that once you've got those skills, you can find work all over the world," says Steve.
"We've got guys from the UK working here, and plenty of our workers are over there. And not just young guys either. We've got an amazing number of guys in their fifties and sixties who missed out on their OEs when they were younger, so now they're working their way through the UK or the USA," he says. "When I was young most people would just head over to Aussie for work experience, now they're working all over Europe, the opportunities are fantastic."
Steve explains that there are now a number of great qualifications available to the industry, although he believes our education system doesn't encourage it as much as they should.
"I think the work we do is still deemed as a bit unskilled and uninteresting," he says. "But that's far from true. You only have to watch the Young Farmer of the Year competition to see the variety of work and the skill required."
Like most in the industry, Steve is preparing for another busy spring, and is encouraging contractors around the country to join RCNZ if they haven't already.
"And for those who are members, I look forward to catching up with you at our annual conference next year in Queenstown."
Find out more about the Levet Contracting business on Farm Trader
Keep up to date in the industry by signing up to Farm Trader's free newsletter or liking us on Facebook