Future farming: unmanned helicopters
---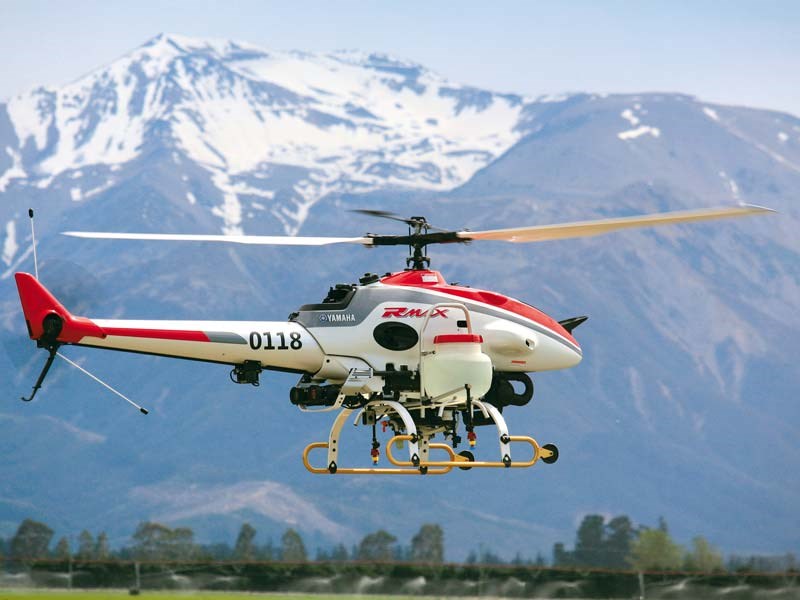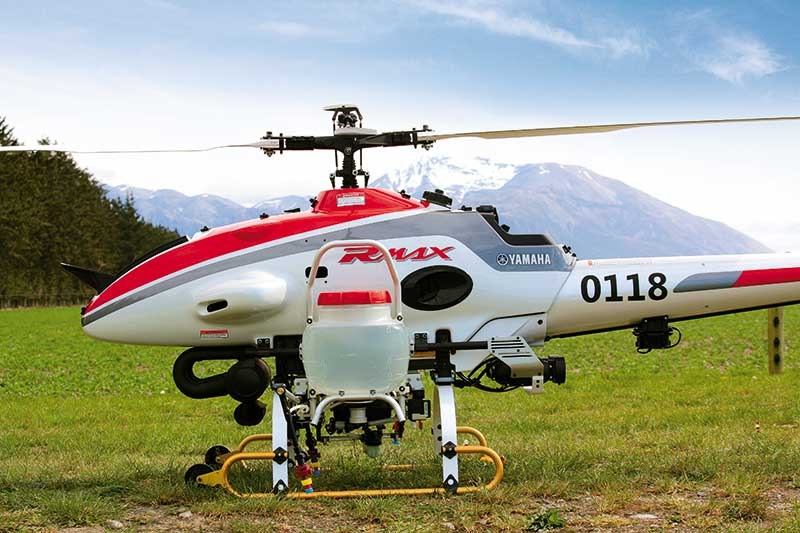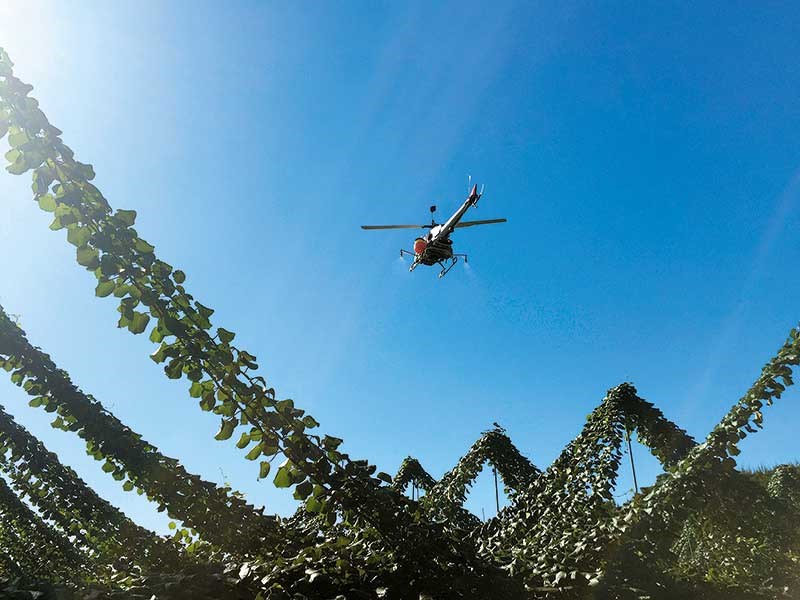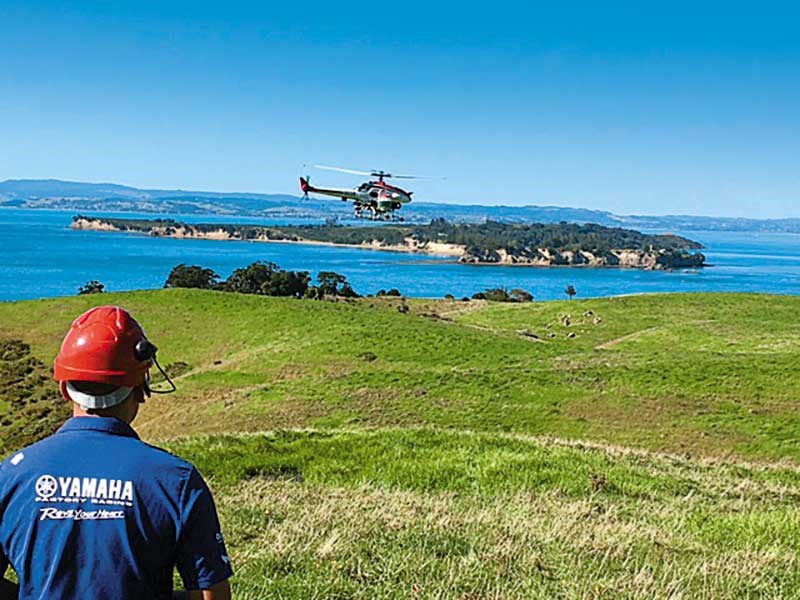 Unmanned helicopters are pushing the boundaries of agricultural technology and creating some exciting possibilities for the future of New Zealand farming.
The Yamaha RMAX unmanned helicopter is the first drone certified for flight in New Zealand. Developed in Japan in the late '80s for the purpose of crop dusting, there are around 2400 RMAX helicopters currently flying in Japan.
The machines are now up and running in New Zealand and are receiving a huge interest from agribusinesses around the country. Trials over the past year have seen the RMAX machines prove their worth above some of the country's trickiest topography such as steep hillsides, deep gullies, tall trees and areas inaccessible or unsafe to access by foot or quad bike.
Yamaha Sky Division New Zealand business development manager, Geoff Lamb says the machines come 'out of the box' ready for weed spraying, but their versatility allows for endless applications including seeding, granular spreading, frost protection work, camera work and surveying work such as pipeline and transmission line inspections.
There are currently two machines in New Zealand that have been trialled in various weed spraying settings over the past year. The first business to lease a machine, a Waikato weed spraying contractor, is currently undergoing the compulsory three-week training course which involves a stringent vetting process, theory and practical lessons and an exam.
The RMAX is powered by a 246cc engine and has a payload of 28kg. It can remain in the air for around one hour can be operated over a range of about 400 to 500 metres.
"We expect both the kiwifruit and avocado industries are likely to be very interested in the RMAX," says Geoff. "We've just finished a gold kiwifruit trial spraying copper for PSA. At the moment a report is being prepared for Zespri and the results are looking really good."
"With avocados, the trees are so tall they can't effectively get lift blowers up high into the foliage. So we can come along and spray from above and get the tops of the plants more effectively than spraying from the ground."
At around $115,000 each, the machines don't come cheaply, but they do offer users the opportunity to seriously expand their business and increase their income.
"Take our first lease-holder for example, this machine is going to open up a lot of new territory for him. It's a money-making business tool that's reliable and proven."
Keep up to date in the industry by signing up to Farm Trader's free newsletter or liking us on Facebook