Business profile: Lely
---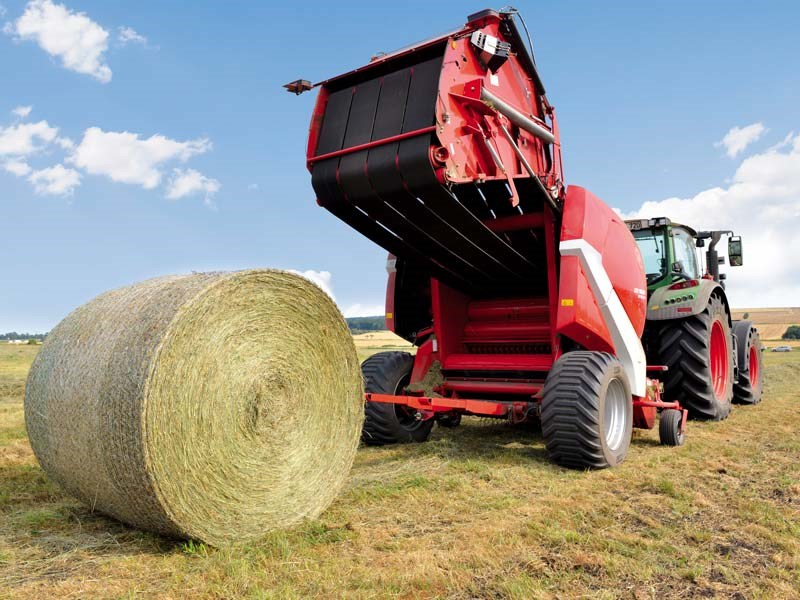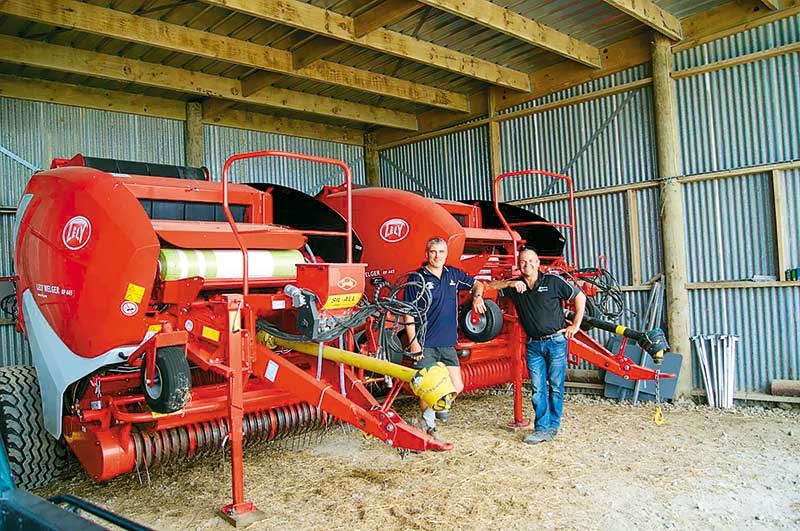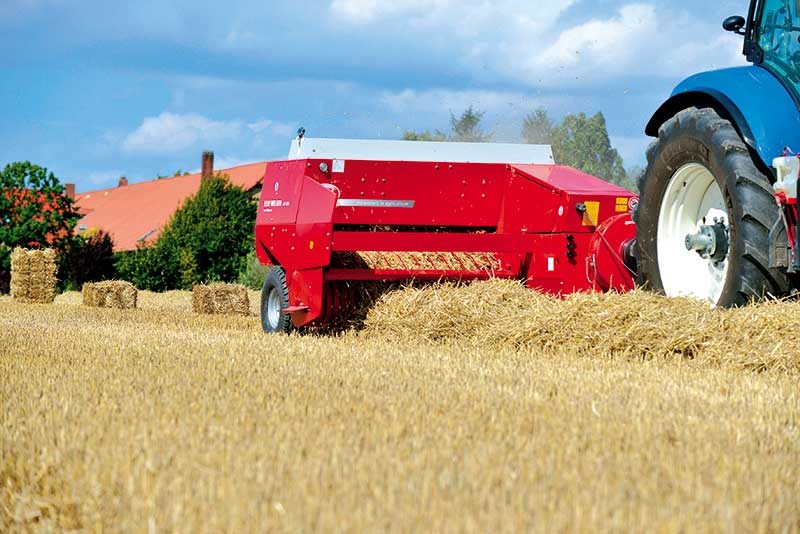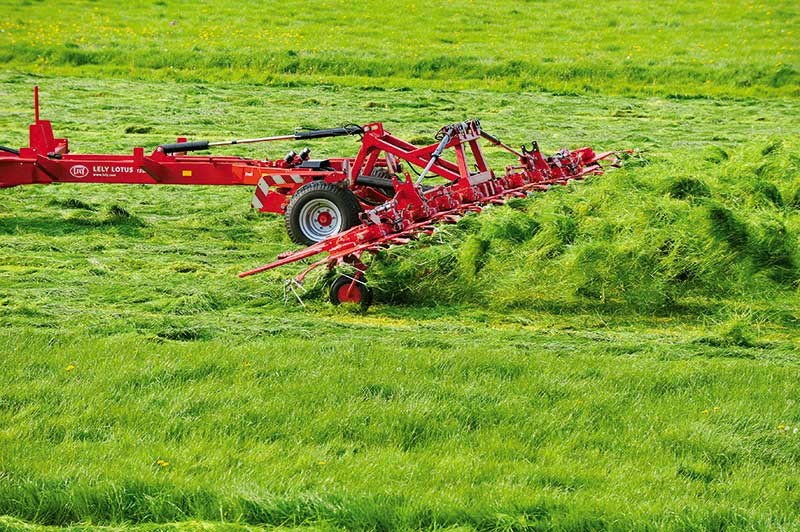 Generations of farmers around the world have trusted Lely grassland machines to boost efficiency and deliver top-quality fodder.
Founded in 1948 in the Netherlands, innovative agricultural business Lely has been an integral part of the New Zealand farming landscape for 40 years.
Around 16 years ago, Lely established the first and only factory-owned importing and distributing business for grassland machinery in New Zealand. This means the company has a direct factory involvement in product research and development and a closer relationship with farmers and contractors.
Lely's North Island area manager Lyndon Knowles says Lely's focus is on making day-to-day business easier for farmers and contractors.
"Our strength lies in the development of innovative solutions and tailored services, ranging from forage harvesting on the field to milk in the tank," he says.
Lely is well known in New Zealand for their agricultural products such as their tedder series and the Lely Welger range of balers.
Lely Lotus tedder's unique Lely hook tines have the capacity to gather large quantities of grass and spread them correctly. This increases capacity by around 50 percent compared to tedders with straight tines. The overall design of the tedders is aimed at converting the hook tine's capacity into speed.
The hook tine trails over the soil while tedding and minimises crop contamination. The unique revolving action directly influences the dry-matter content, so wet crops end up on top of dry crops. Marton-based agricultural contractor Craig Pilet runs a Lely Welger AP conventional baler, two Lely Welger RP 445 variable chamber round balers, and three Lely Lotus tedders."The Lely machines are outstanding," says Craig.
"The hook tines on the Lotus tedders are excellent. It will handle a crop whether it [is] light or heavy."
To get the perfect dry-matter content in their crops, it is essential for farmers and contractors to speed up the drying process. Lely's high-capacity tedders give them the ability to react quickly to the crop drying process. The trailed supporting frame also allows for quick and stable transportation. "The 10-metre tedders, in particular, are easy to transport," says Craig. "Getting in and around races and through gateways is no trouble and they are easy for the operator to get from transport to working position.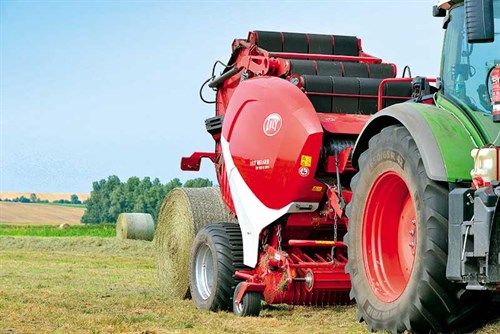 "One of the reasons we chose the Lely is because we have been running a Welger AP conventional baler for some time and the quality of the steel is top notch," says Craig.
"You don't get any fatigue and the knotters are outstanding. They're simple to operate and put out a good bale. We thought we would try a round baler and see how it went. We were blown away with the capacity of the round baler to be honest. The density is fantastic and the machine is easy to operate."
Richard Howard of Bruce Gordon Contracting, a mid-size agricultural contracting company in the Manawatu, explains the business chose the Lely brand after using a number of other brands that had issues with tine breakage and poor quality end results.
"Having seen some of the Lely balers operating in the district, we were pretty impressed," says Richard.
"We talked to the local dealer and purchased our Lely 445 variable chamber round baler about six years ago, and it has been exceptional. The bales are fantastic –good, solid, and nice and tidy. And the baler is a pleasure to handle. It is an easy machine to use and doesn't block up, and that is important."
The recently released Lely Welger RP 160 V features a newly designed and thoroughly tested bale chamber, four endless belts, wide five-tine-bar camless pick-up of 2.25 metres and 13 extra-long knife chopping units that reach deep into the rotor fingers.
The exceptional performance of the RP160 balers is thanks to a unique design that incorporates a large capacity variable bale chamber, hydro flex drop floor, and many options in feeding and chopping. The newly designed drawbar is easily adaptable to fit the height of any type of tractor, plus the new storage area for the hydraulic hoses makes it fast and easy to couple with the tractor.
Richard explains that one of the additional benefits of the Lely range is the worry-free backup service he has experienced through their local dealership, Country Machinery in Sanson.
"It gives good peace of mind to know that if we need parts, the longest we have to wait is overnight because the warehouse is in Hamilton. And that is a big deal. If we had to wait for them to come from overseas, then we would have big problems!"
With more than 60 years of experience in the agricultural sector, Lely's range of ground-breaking products is a testament to its vision of a sustainable, profitable, and enjoyable future in farming.
"We are known for being innovative through quality and efficiency," says Lyndon. "It is that ability to think outside the square that has resulted in better solutions for the farmers, their animals, and the New Zealand farming industry."
Keep up to date in the industry by signing up to Farm Trader's free newsletter or liking us on Facebook