Business Profile: Simple Shelter
---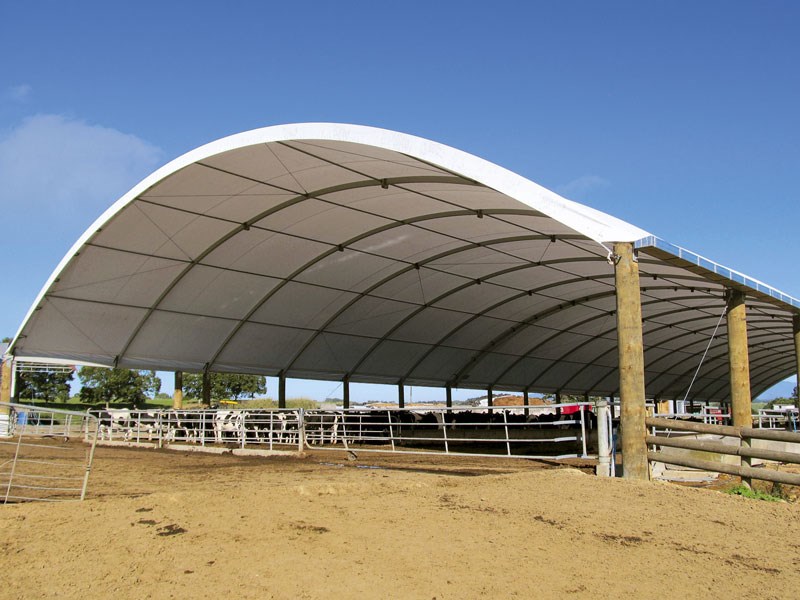 30m wide x 95 m long, Te Awamutu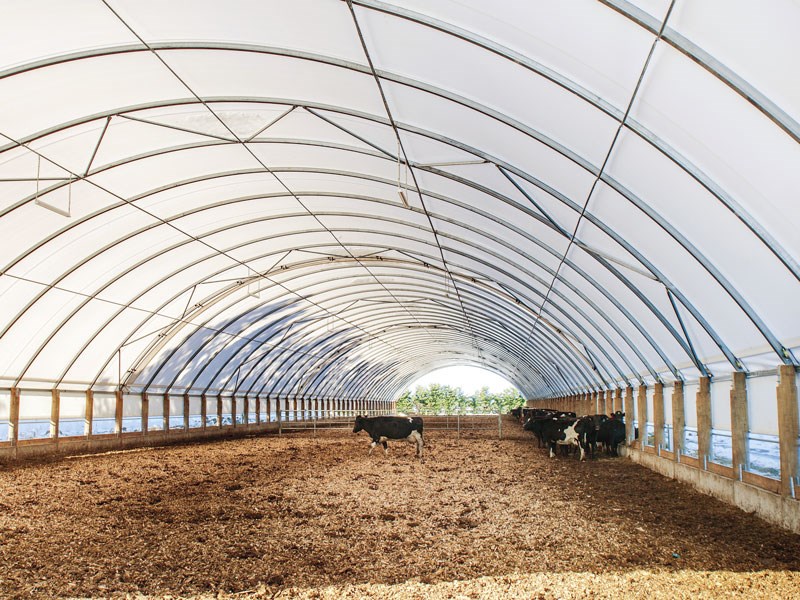 20m wide x 141m long, Ashburton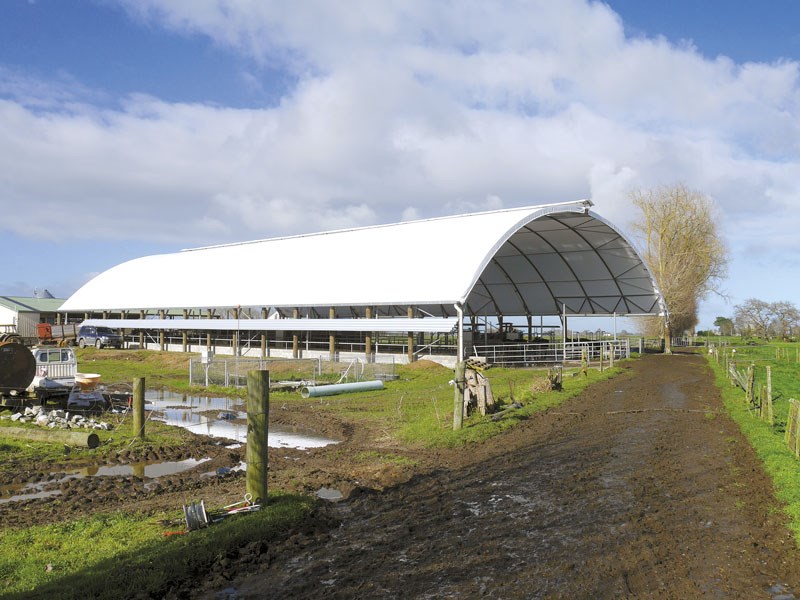 26m wide x 49m long, Cambridge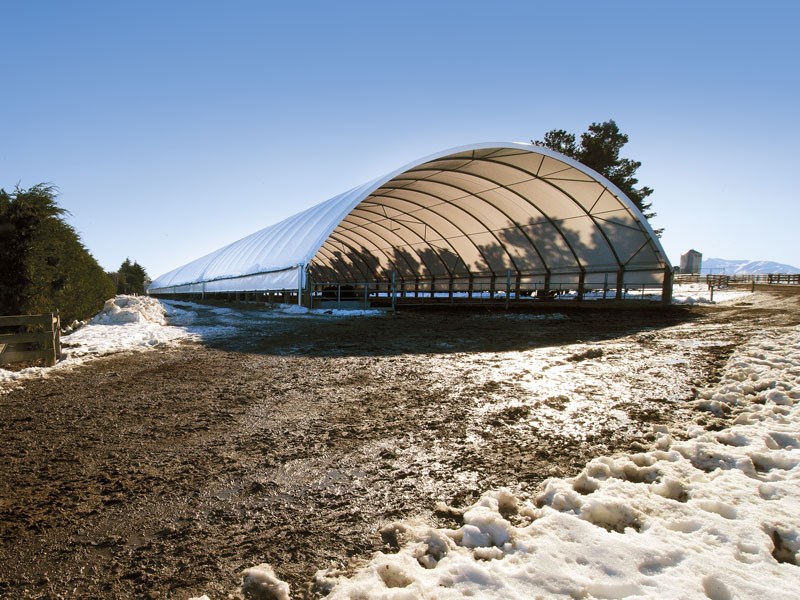 From stand-off pad shelters to machinery and implement storage, Simple Shelter's farming solutions are revolutionising the way farmers work
For Ashburton dairy farmer Graham Wall, the welfare and comfort of his livestock is a top priority. At 230 metres above sea level, winters on the farm can get pretty tough with freezing temperatures and heavy snowfall. So providing a strong, protective shelter that can withstand the extreme conditions of the Canterbury region is vital for the health of his cows and the success of his farm and livelihood.
Graham says he looked at a couple of shelter options but nothing could beat Simple Shelter on value for money. "When it came to cost, nothing else came close. And that's a big consideration on a farm," he says.
"We mainly use the shelter for calving," says Graham. "Having spent a lot of money on our breeding programme, it's really important that every calf is live and that we don't get caught with cows calving in the snow.
"The shelter means the cows have a comfortable warm shed to calve in. It's
well-ventilated and faces north-west, so they have a nice breeze coming through. The ground has bark chips rather than concrete, so they're kept relaxed and happy, and that's really important to us."
Graham's shelter measures 141m long by 20m wide and can comfortably fit around 200 cows for a long-term stay or around 400 for a short overnight stay. The unique design of Simple Shelter Farming Shelters provides exceptional animal welfare, thanks to a well-ventilated clearspan environment, which results in a lower incidence of dust, ammonia, and bacteria.
Harvey Cottle, Simple Shelter sales consultant, says that with unobstructed airflow, plenty of fresh air can circulate. "We actually see an improvement in cow welfare when they're in one of these structures," he says. The TuffSpan™ fabric cladding used on Simple Shelter Farming Shelters has been designed to suit New Zealand's harsh UV conditions and has been tested in extreme conditions around the world including New Zealand, Australia, the Pacific, and North America. Unlike PVC and other fabrics, TuffSpan™ doesn't shrink, stretch, or wear in varying temperatures.
The shelters are 100 percent clearspan, with no obstructions taking up space and no perches for birds. TuffSpan™ fabric blocks out radiant heat and helps ensure an even temperature – generally around 5–7°C cooler in summer than outside and up to 3–4°C warmer in winter. And because the fabric allows excellent natural light penetration, animals tend to stay calmer and more relaxed.
The steel used in Simple Shelters is structural grade steel, which has a galvanised finish on both the inside and outside surfaces. Manufactured in New Zealand and fully engineer-certified, clients are assured of receiving the highest quality product possible. And if council consent is required, everything needed such as plans, calculations, producer statements, and engineering documents are readily on hand.
Simple Shelter has a huge range of spans to suit any situation – from 6m to a massive 45m wide – and any length is possible. And because the shelters have a limitless range of mounting methods, they can be tailored to suit any environment or situation.
"We can cater to a huge range of applications and also offer custom additions
to our shelters to suit individual needs," says Harvey.
Keep up to date in the industry by signing up to Farm Trader's free newsletter or liking us on Facebook