Profile: Shaw Diesels
---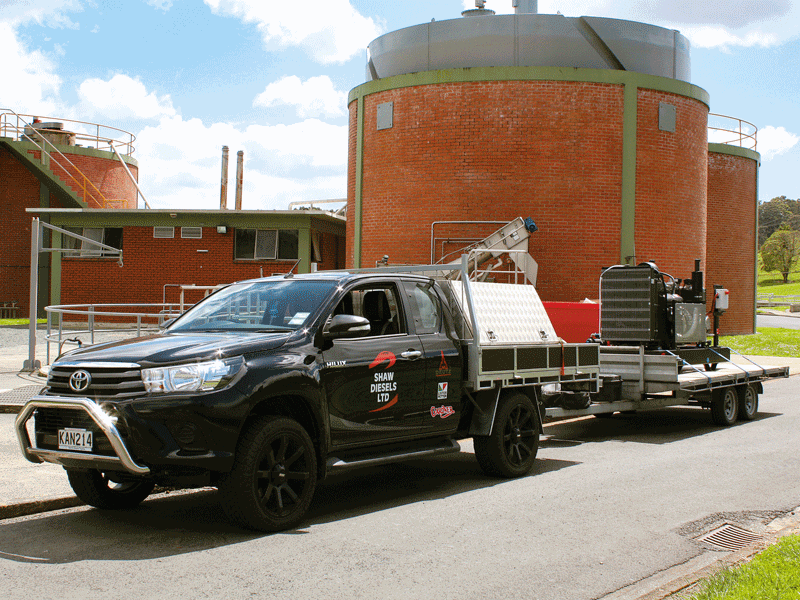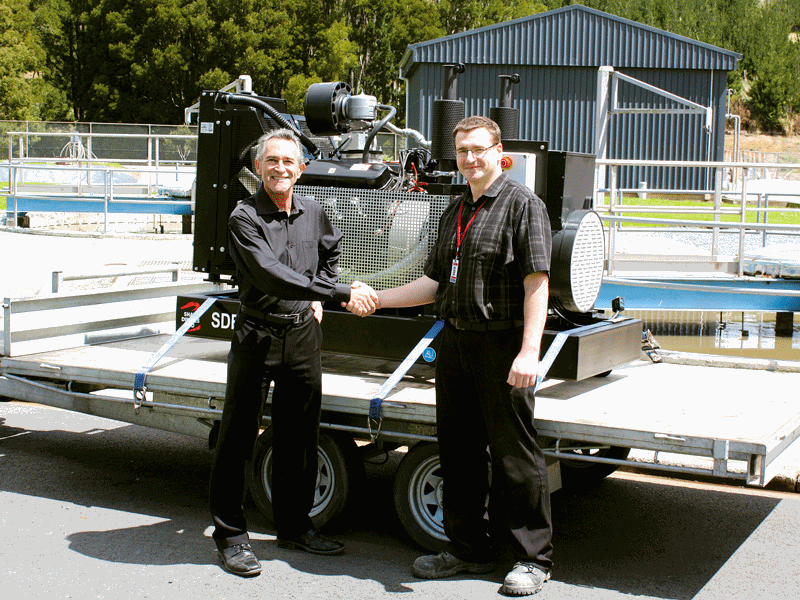 Shaw Diesels delivers the biogas cogeneration set for the Whangarei Waste Energy biogas project
Set to benefit ratepayers, the environment and Northland farmers as a demonstration site, the new cogeneration package for the Whangarei Waste Water Treatment Planthas arrived.
At the heart of the cogeneration package is a 540 cubic inch American big block V8 engine, optimised to run on methane gas produced by the waste water treatment plant sewage digesters. Cogeneration is the simultaneous generation of electricity and hot water.
Supplied by specialists Shaw Diesels, the V8 cogeneration package is being installed by local Whangarei businesses Absolute Marine Engineering Services and Henwood Electrical to maximise the benefits to the local economy. 
"The American, European, and New Zealand technology encompassed in the package is easily scaled up or down with four- and six-cylinder engines for applications with lower biogas volumes or the installation of multiple sets to manage changing gas production,"says Shaw Diesels sales and business development manager Stuart Roberts.
"Northland farmers considering covering their effluent pond and turning animal waste into electricity and hot water or utilising a purpose-built digester to similar effect, now don't have to leave the region to see the technology in action."
Whangarei District Council waste and drainage operations engineer Adam Twose says,"The electricity produced, which is in the region of 70 kilowatts, will save the council and its ratepayers about $60,000 a year, while hot water from the engine's cooling system will be used in the plant heating loop to aid in the digestion process. The bacteria, which gobble up the wastes solids, are seemingly happiest at about 37 degrees centigrade or around blood temperature.
The waste water treatment plant uses around 250 to 300 kilowatts of electricity so although the package will be synchronised and running parallel to the electricity grid, in this instance, the power produced will be fully utilised on site." The pilot waste to energy project at the Whangarei Waste Water Treatment Plant at Kioreroa Rd is expected to cost in the vicinity of $200,000 and has been made possible by support from the Energy Efficiency Conservation Authority (EECA).EECA Business project manager Dinesh Chand says,"Similar waste-to-energy technology has also been used on dairy farms successfully.
"The technology works well and has the benefit of using methane, a gas that is 21 times worse in terms of global warming potential than carbon dioxide.
"All round there are huge wins with this system."
Shaw Diesel's range of high-quality, European spark ignited gas engine generator sets utilising American built four-cylinder, six-cylinder and Big Block V8 engines, perfectly complement its existing Lister Petter and Deutz spark ignited gas engine and diesel product portfolio.
These quality units are further optimised for biogas cogeneration applications. Ease of on farm installation and maintenance in New Zealand conditions and regulations are carried our by Shaw Diesels.
New Zealand-owned and operated, Shaw Diesels has been supplying and servicing industrial and marine engines since 1988 in a wide variety of generation, irrigation, pumping, and drive applications to customers throughout New Zealand, Australia, the Pacific, and the Middle East.
For more information, contact director David Shaw or sales and BDM manager Stuart Roberts on 0800 33 88 969 or visit shawdiesels.co.nz.
Keep up to date in the industry by signing up to Farm Trader's free newsletter or liking us on Facebook