Profile: Revolution Fencing
---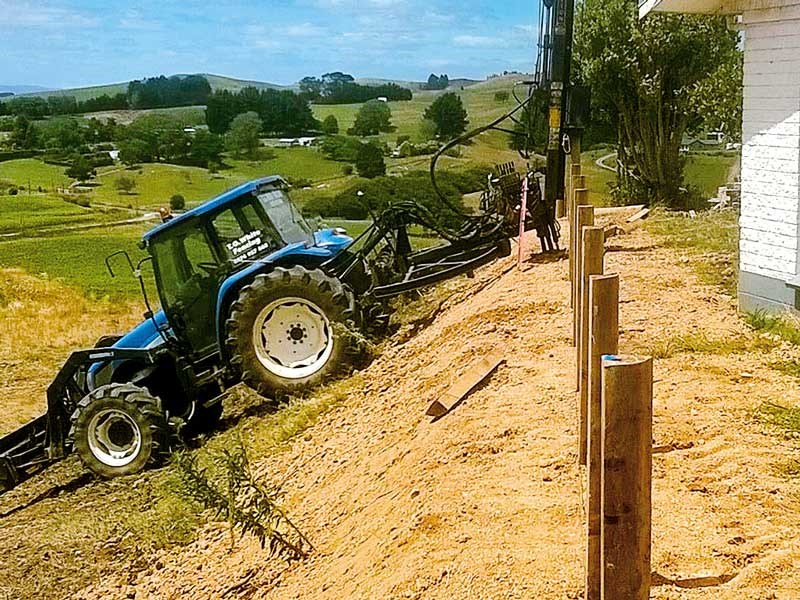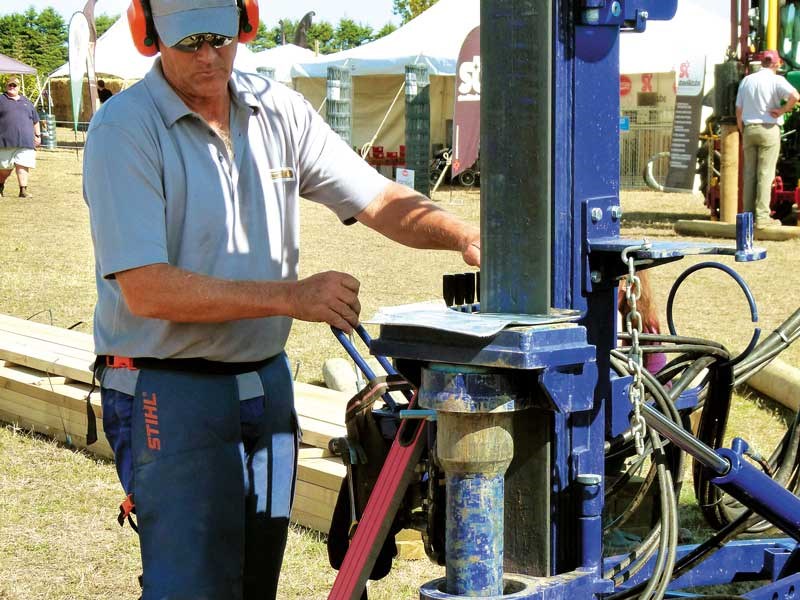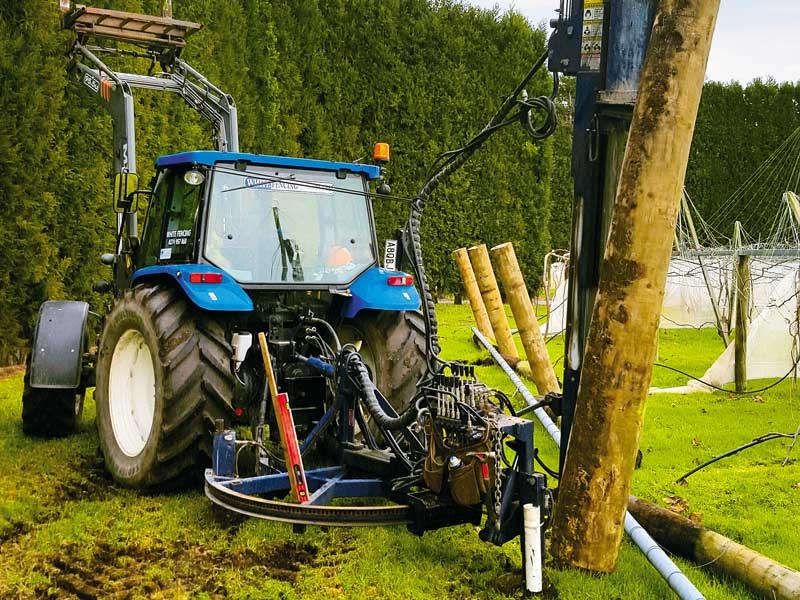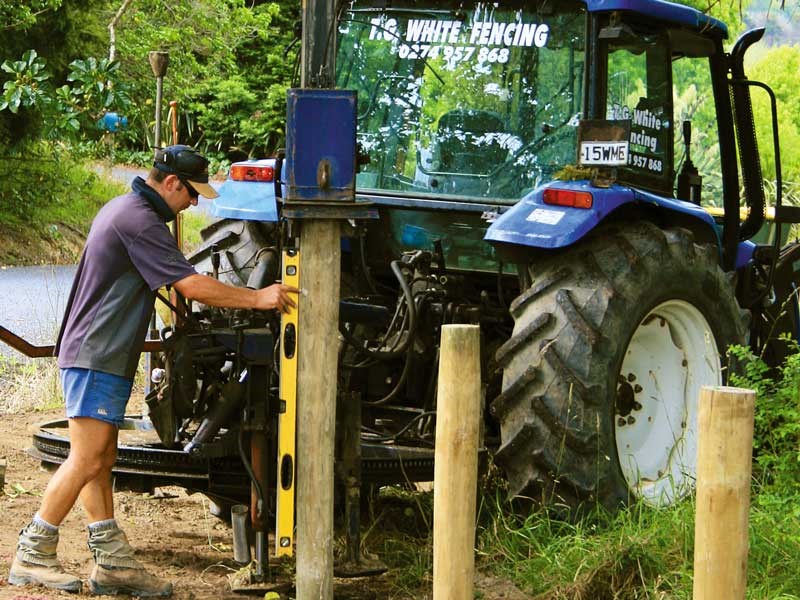 Farm Trader checks out Revolution Fencing
There's plenty of fencing work out there according to Tony White of White Fencing and designer of Revolution Postdrivers.
"The main inhibitor for many contractors in business is finding workers."
White Fencings work and clients are varied. Last year's jobs included standard post, wire and batten (with number one roundwood materials getting harder to source), post and rail, stockyards, retaining walls, house piles, deadman in kiwifruit orchard blocks, line clearance and fencing in forestry blocks, artificial shelter and crop canopy.
"That's where a Revolution Postdriver comes in so handy. Even through it's designed to be a post driver, it is also a pile driver; the telescopic mast becomes a crane and drives in foots. We can get posts easily into places that only the Telescopic 180 can manage. The versatility White Fencing is able to offer and the systems we have developed are enabled by Revolutions capabilities."
Revolution's design build is about balance and being able to compact up when travelling or in steep terrain, yet having the scope and reach to make the models efficient for one man tractor/post driver operations.
The Xtenda and Telescopic mast allow the mast to compact right down to carry the weight low, a necessity for both safety and reducing wear and tear on the post driver. Operation is as simple as pulling a lever. There are no operational compromises with a Revolution and the entire design is sophisticated with regards to operational capabilities.
The total weights are low with the Telescopic SS sidemount being the heaviest of the models at 1350kg.
"While we are known for our patented rotational models, which have been on the market for 15 years, we have the complete range of base options, including rear mounts and side mounts.
"Our price points are cost-effective, starting at $8500 + GST for a heavy-duty rear mount. The build longevity has proven itself and any second-hand post drivers that become available are of a build standard to be sold back into the contractors market, which is a real testimonial to what we set out to achieve – a good quality fully capable post driver without compromise and to handle the vigour of full-time contracting."
Farmers see the value in what Revolution has to offer, with numerous Revolutions dotted around New Zealand farms.
Keep up to date in the industry by signing up to Farm Trader's free newsletter or liking us on Facebook