Profile: Seko Samurai
---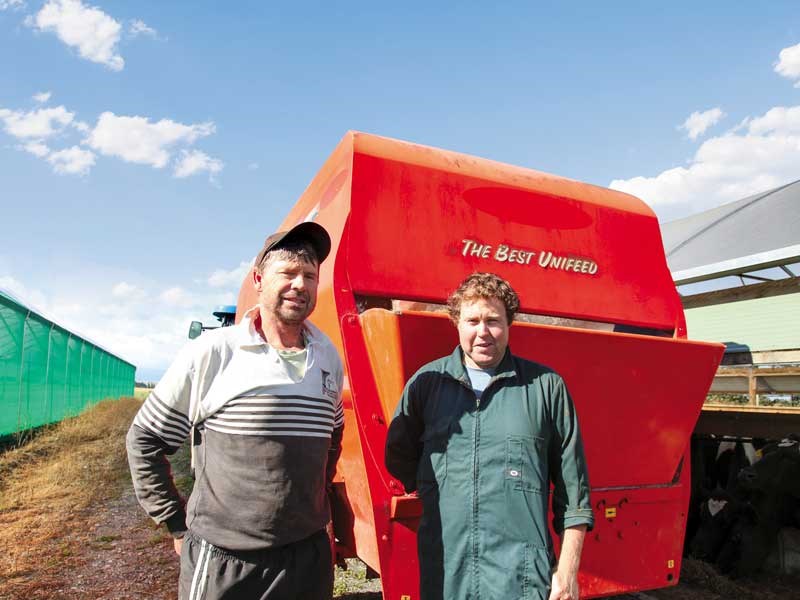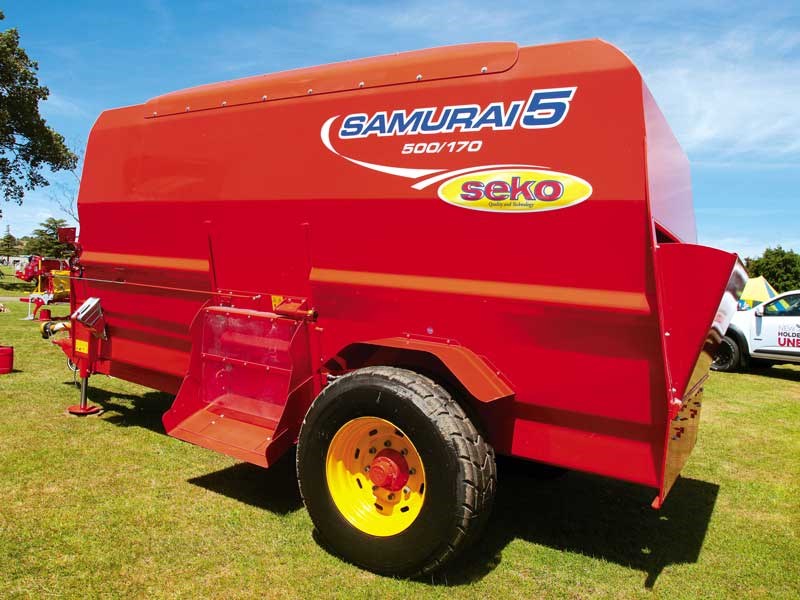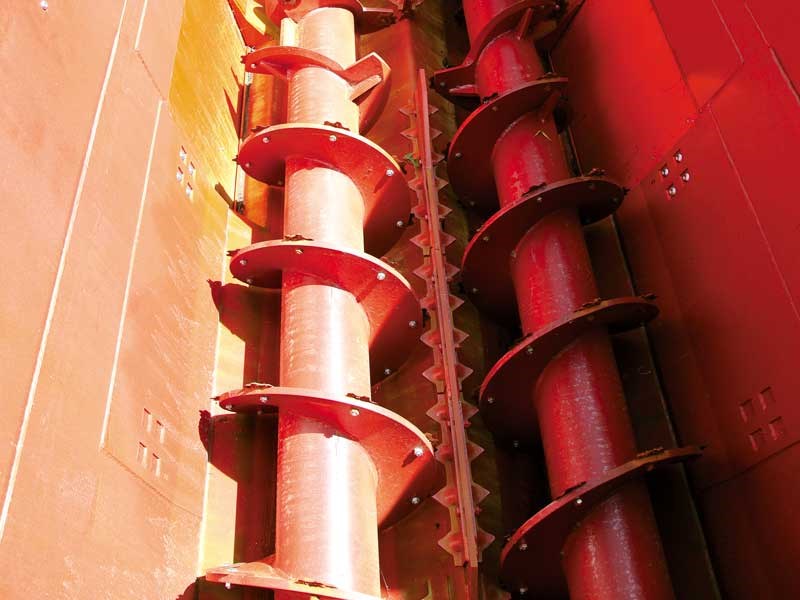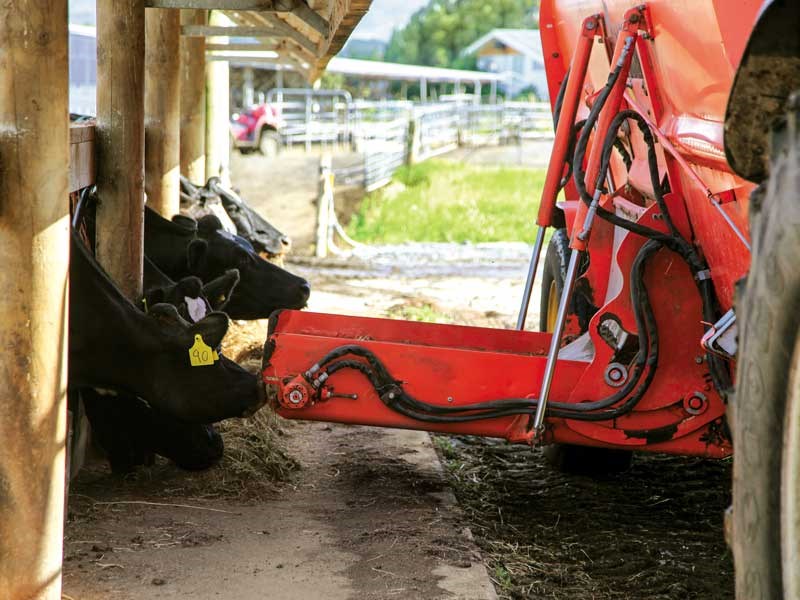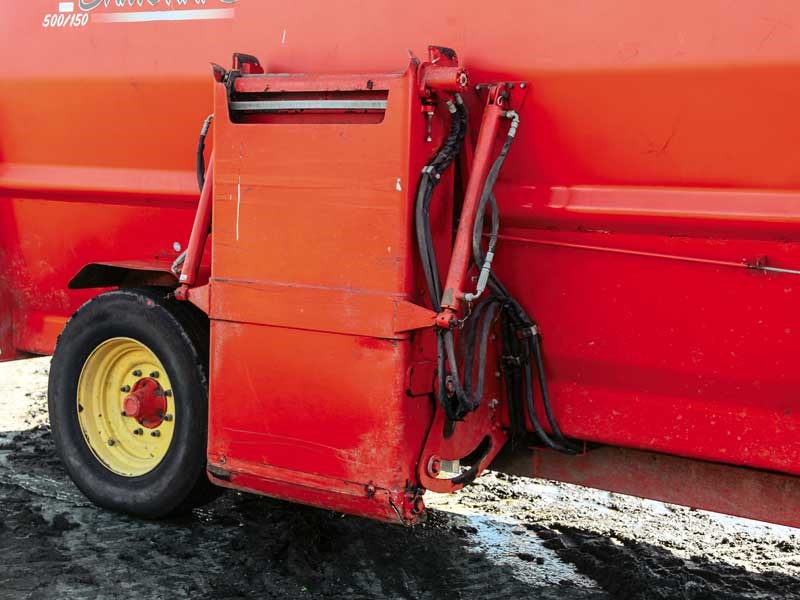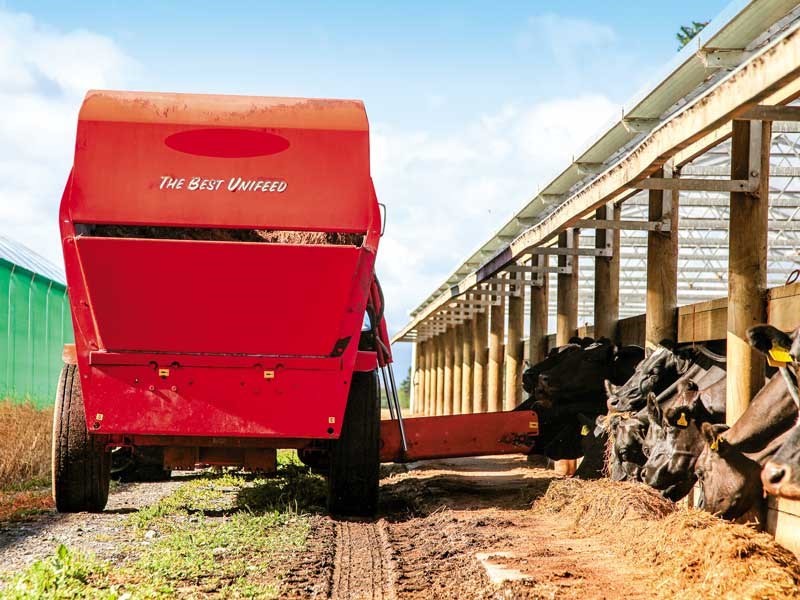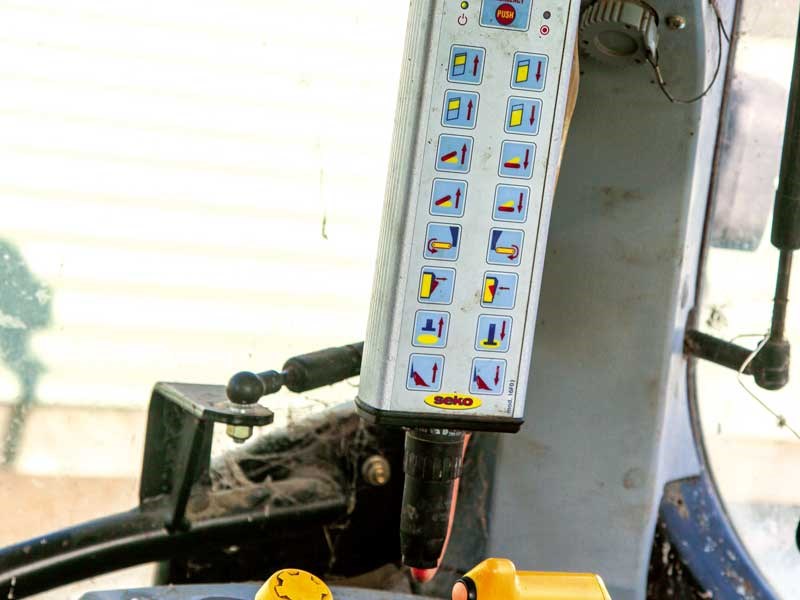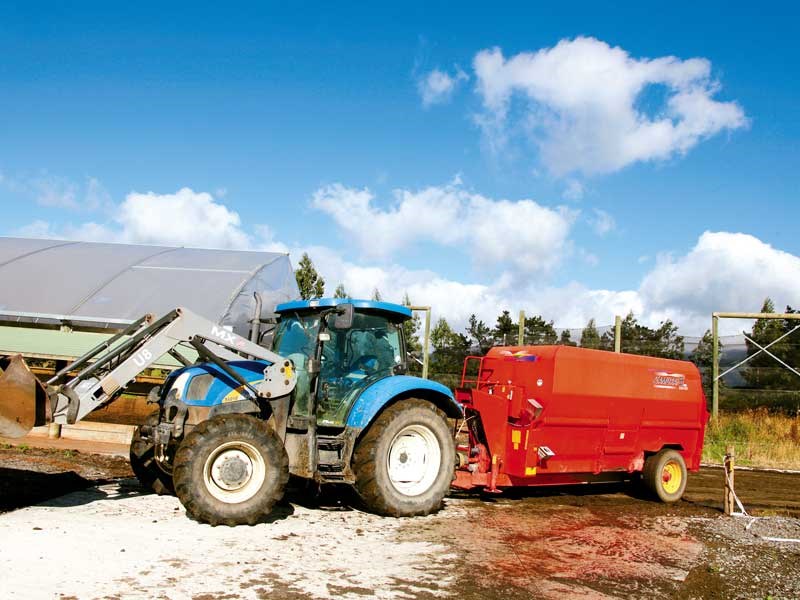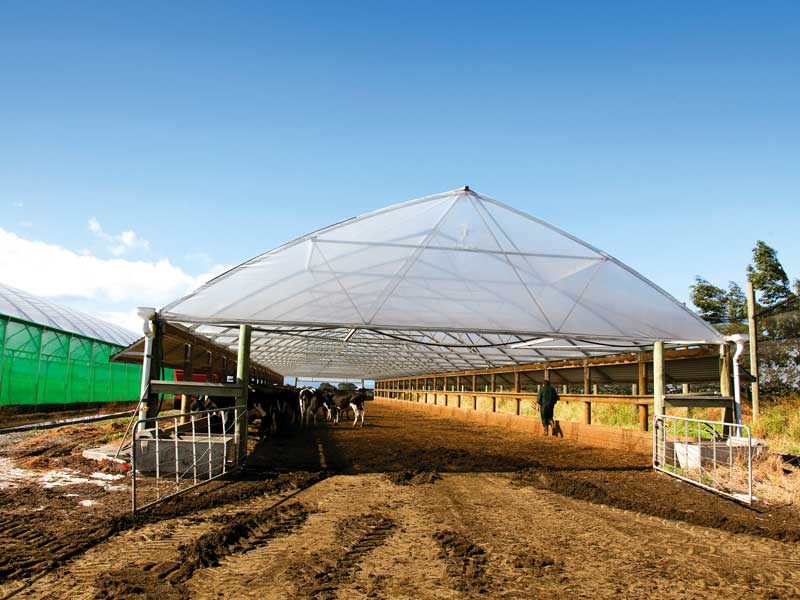 A Seko Samurai 5 Series chopping-mixing wagon gets the job done for a Dannevirke dairy farmer
Phil Hardie farms near Dannevirke and to feed his 390 cow dairy herd, he uses a Samurai 5, 500/150 chopping-mixing wagon.
Having checked out what was on offer at the Central District Field Days a few years ago, he decided to purchase this make and model. He says he chose it because of its price and the fact it is simple to use.
"It doesn't require a powerful tractor; we use a New Holland T6010. It's basic and easy to use and isn't complicated. Any staff can use it with minimal training."
The daily routine involves collecting raw material from a bunker on the farm. This includes maize, silage, palm kernel, and baleage. These are mixed together with whatever minerals the herd needs. "We might put in a triple mix of magnesium and calcium salt to help control metabolic issues and add Rumensin powder for bloat prevention and to support general animal gut health."
Dry matter is loaded in the top of the wagon and is processed similarly to how a cake mixer would.
"The wagon has small knives attached and as the augers go around, the knives cut the dry matter to shorter lengths. It does a really good job of mixing," Phil says.
Feed is delivered to the herd shelters – one has a feed pad inside and the other on the outside – and he's found there's much less wastage compared to feeding out in the paddock.
To feed out, a conveyer belt comes down via a hydraulic ram and the feed is distributed evenly from it. Adding magnesium to the cow's diet via the mixer wagon has become the best method for bloat control, he says. "Before we had the wagon, we used to drench for bloat, so as far as nutrition and health is concerned, it's one less job to be done."
Phil has found several advantages to feeding from a mixer wagon. For one, there's much less wastage compared to feeding out in the paddock.
Rainfall in the area is high, particularly through winter and spring, so the ability to feed cows in the shelters saves pugging up his pastures.
Phil is also pleased there's no more concern with animals chasing the wagon around the paddock (he used to use a tow-behind feeder), making a mess or standing around the palm kernel feeders and scattering it everywhere.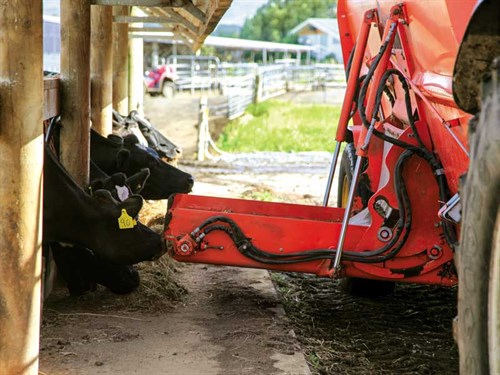 "It's also easier for your staff when everything is fed in the shed. And it's a simple process. The mixer wagon has weigh scales, so you know exactly what you are feeding them, whereas before it was very hit and miss. Now we can control how many kilos of dry matter we are feeding out."
What goes in depends on seasonal variety.
"If summer is really dry, we've usually got enough maize to get us through. This year, we've had a very good baleage season, so we've grown and harvested a lot of our own."
When it comes to maintenance, Phil says Craig Lancaster from Lancaster Tractor Services in Dannevirke has knowledgeable support staff on hand.
"We've worked with him ever since we've been here, and as he's local, he's not far away if we have a problem."
Farm Trader caught up with Craig at the Dannevirke A&P Show. We viewed the latest Seko, Samurai 500/170 chopping-mixing Wagon and spoke to Craig about it and Seko wagons in general.
"This wagon chops and mixes and has counter rotating augers placed in the bottom of the box, equipped with star-shaped blades. You could drop a round bale of silage in there, and it will chop it up and bring it out and it will be just like muesli," Craig says.
"This wagon is fully sealed, so no liquid (such as water and molasses) gets out. Cows go absolutely nuts over the food. It's like a nice bowl of fruit salad; you might pick stuff out but this is all chopped up fine so the lot gets eaten.
"The product is moist – just like us, cows don't like eating dry Weetbix – and they hoover it up and that's where the production comes in because they get every little drop. You can put in barley straw, pumpkins, apples, or corncobs and out it comes in one big nutritional bundle."
He says the beauty of this for the farmer is they can put whatever is on hand into the mixer.
"You might get cheap barley straw, pumpkins, and apples, so you can put anything through and get the product out
the other end that the cows are going to do well on."It means if a farmer is short of baleage and hay, he can supplement it via this system.
"You just add whatever additives you need, mix it up, and put it in the trough. Feedback from customers is great. We reckon this machine will pay for itself in two years, depending obviously on dairy payout. Everyone I've spoken to says the Samurai Seko adds value to their operation."
Keep up to date in the industry by signing up to Farm Trader's free newsletter or liking us on Facebook