Contractor profile: Dalzell Contracting
---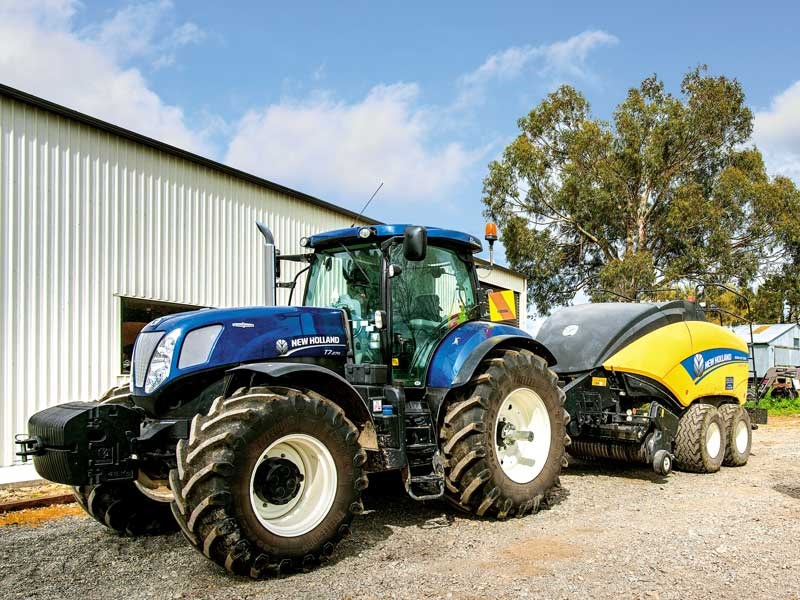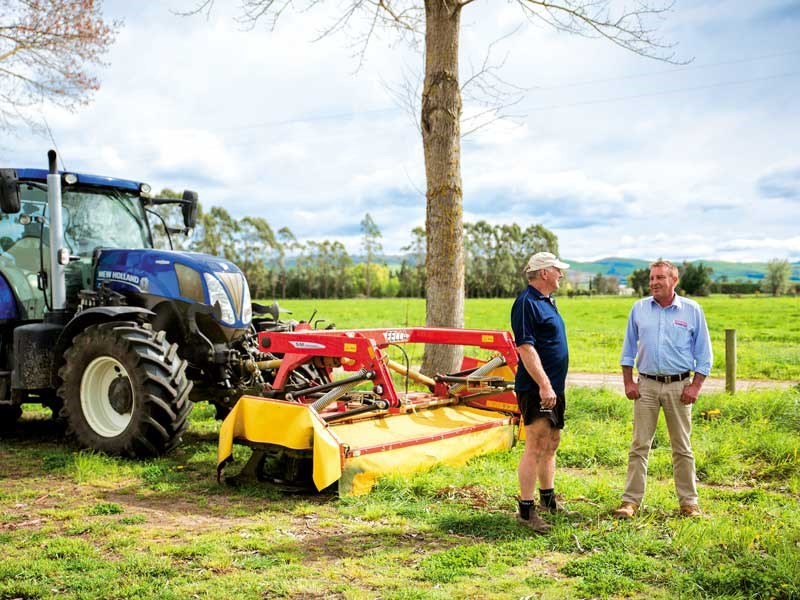 Farm Trader checks out Dalzell Contracting
Excellent dealer support and comprehensive product knowledge are the key reasons North Canterbury contractor Andrew Dalzell has continued buying New Holland machinery for the past decade.
Andrew and his partner Vicki Collett operate Dalzell Contracting from their property in Culverden. They provide farmers a complete package for hay and baleage, from mowing to wrapping as individual bales or in tubes.
They currently own two New Holland Blue Power tractors – a T7.270 and a T7.210 – and two New Holland balers – a BB1290 and a BB9080.
Andrew likes the reliability of New Holland machinery. He knows the balers well and has a good understanding of how they work. He has stuck with the brand for many years due to the knowledge he's built up of the machinery.
"I am very good with the knotting system on the balers because it's the only knotting system I've ever known," he says.
The BB9080 baler is five years old, while the BB1290 is four years old. Both make 4x3 bales. Andrew particularly likes the weigh scales and moisture metres on the balers.
Both tractors are Blue Power and are higher spec models of the T7.270 and T7.210, which was named Tractor of the Year in 2011.
"The cost of the Blue Power was a bit more but they're good tractors. I like the variable speed option," Andrew says. "You don't get caught between gear ranges and that suits my baling. They are comfortable to drive for long hours and the noise level is very low."
The service he receives from Norwood Farm Machinery Centre in Christchurch is second to none and another reason he sticks with New Holland.
"I like the service that I get from Norwood Farm Machinery and the friendship of the salespeople. I swapped to New Holland originally from another brand because of the service. I get looked after extremely well compared to some of the other agencies that I have with different companies. They do all the servicing on my tractors there at the intervals required."
Most problems can be fixed over the phone. "With my balers, I ring my service guys and they can sort out 90% of problems over the phone. A lot of service people won't do that. They prefer to come out," he says. "It's the same with the tractors, although they are getting a bit more complicated with computers."
Norwood Farm Machinery responds quickly to any emergency breakdowns Andrew has, although he admits he has realistic expectations of what can be achieved.
"I never ring them at 12 o'clock at night. I have two balers so if I have a breakdown late at night, I can swap a baler over and then ring them at 8am the next day. Some people will ring at night and expect help, but I don't do that," he says. "I always have a backup, so if I do have an incident I can swap them over and keep going.
If you can't keep going, it's not very good for your customers."
Andrew uses genuine New Holland parts and lubricants due to his warranty requirements.
New Holland is imported in New Zealand by C B Norwood Distributors Ltd.
Keep up to date in the industry by signing up to Farm Trader's free newsletter or liking us on Facebook