Contractor profile: Harris Contracting
---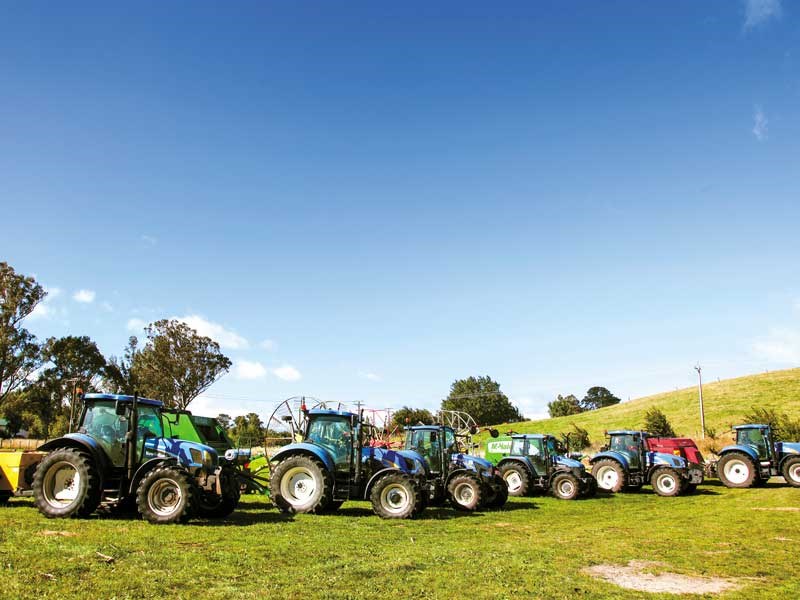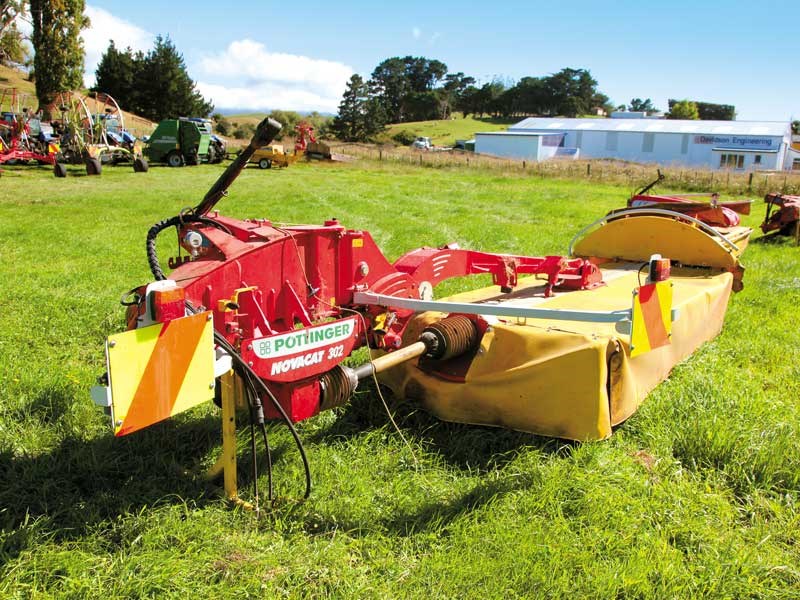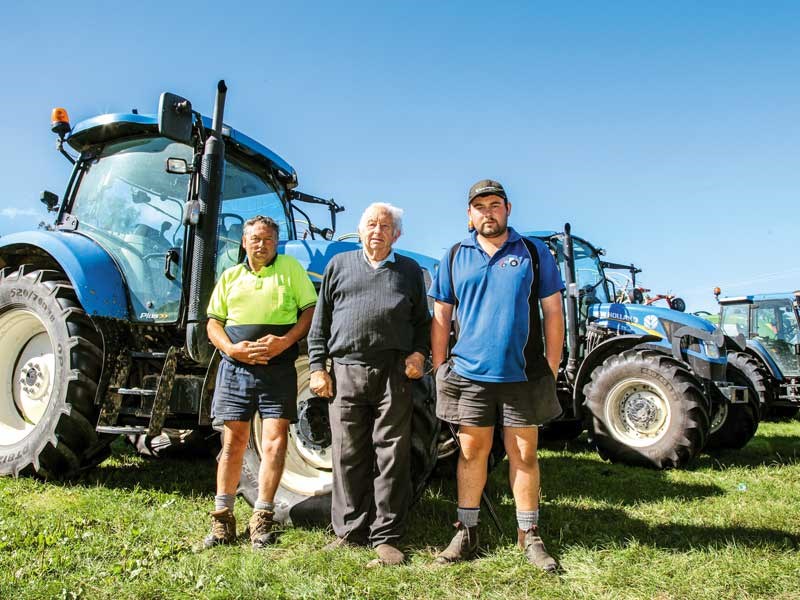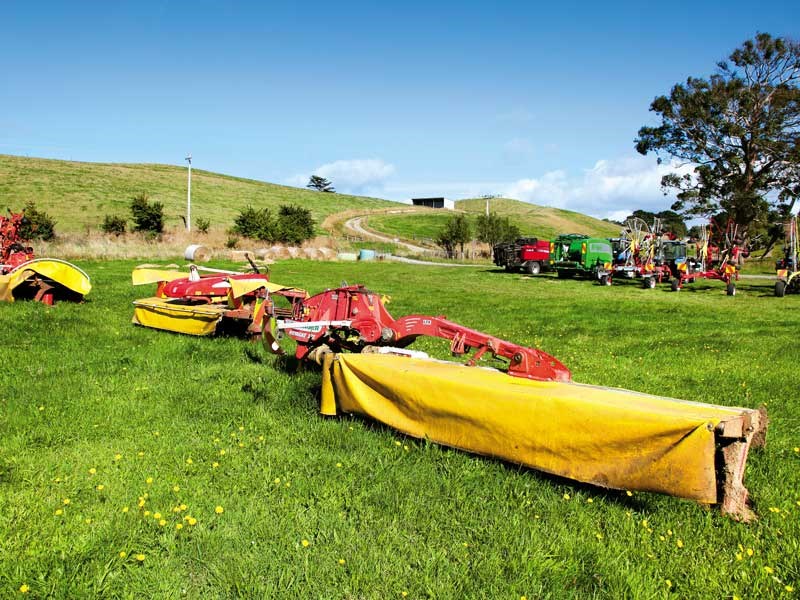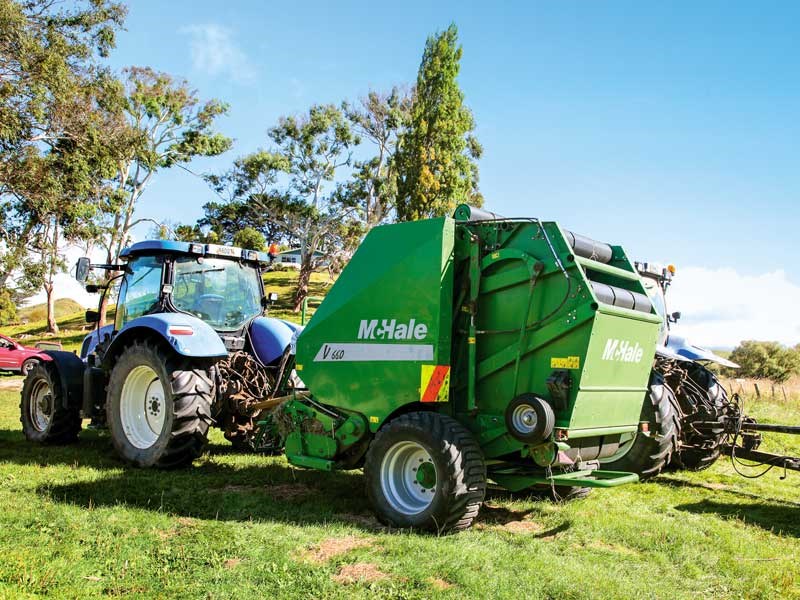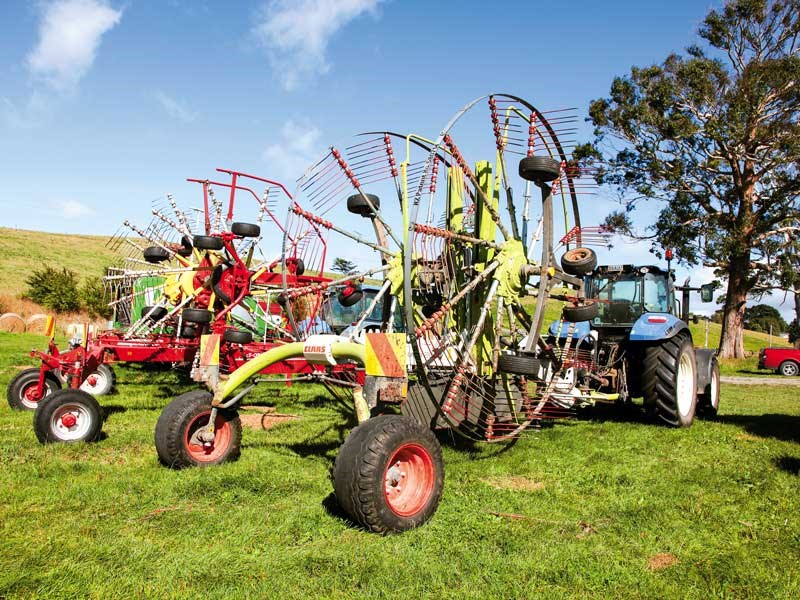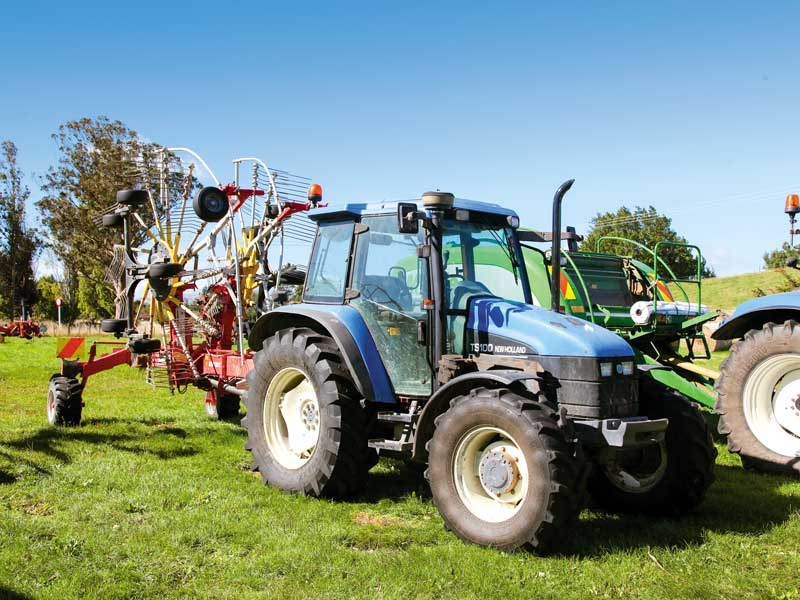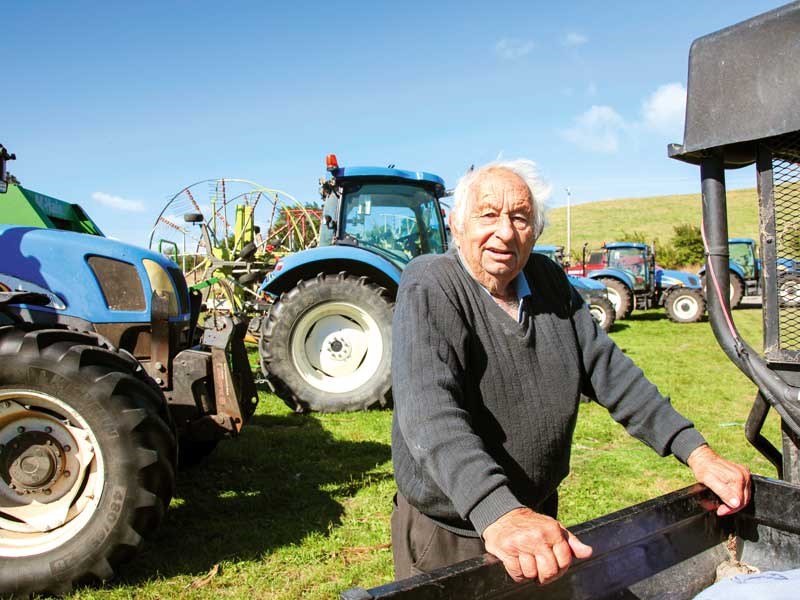 Farm Trader checks out the family run business Harris Contracting
Things have come a long way since Ron Harris began hay baling in 1950. The sprightly 82-year-old still keeps his hand in with a few jobs at Harris Contracting, the business he began as a 16-year-old. He left school and went straight to work for his brother-in-law as a labourer during the hay season.
"Next year, I'd saved up enough money to buy my own baler (an International) and gradually built up from there," he says.
These days, he's handed the business over to his son Kevin who now owns it with his wife Anna. They combine the contracting business with running their 100-hectare dairy farm, just south of Dannevirke in the Waiaruhe/Oringi district.
"The agricultural contracting began as a sideline to our dairy farm but now it's grown much bigger and has become a six-month operation. As we've got more work – we do 300 hours of crop silage and 20,000–25,000 bales of hay, on an average, a year – we've expanded our range of machinery," Kevin says.
Their lineup of eight New Holland tractors, plus a range of hay mowers, rakes, balers, and silage choppers is impressive. At another site, there's a purpose-built workshop and a shed for the harvester and any gear not currently in use and this works well. "Having two yards makes life easier because it means less travel to and from jobs," explains Braden Rose, Kevin's nephew who works as a driver for the business.
The Harris family have a preference for New Holland tractors and this is partly based on the fact they get excellent service from Norwoods in Palmerston North.
"If we need any parts, it's convenient, as it's located reasonably nearby," Kevin says but adds they receive equally good service from their other dealerships in Dannevirke, Waipukurau, and Feilding.
The past season has been a challenging one with a windy spring and late summer – neither is good for raking or haymaking  – but the team of 10 have managed the workload. It's been all go from September and things are slowing winding down as March progresses.
Dannevirke is renowned for its cooler, wetter weather compared to Hawke's Bay. Locals are known to say the weather changes the moment you reach the end of the Takapau Plains. So it's less dry but notoriously changeable.
"You can't count on it," Kevin says, so it's just as well they keep in touch via cell phone and make plan changes accordingly.
Because it's an agricultural hub, the Dannevirke area is a good place to do business although Ron admits, "We've had our lean years. One year I bought a new hay baler and only did 48 bales that season – it was a terrible drought that began mid-October and went on for about five months.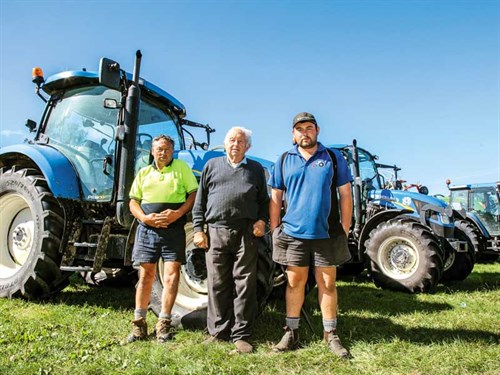 "And hay balers were slow in those days. You'd go out and do 500–600 bales in a day and think you'd done a big day, but now it's probably around 600–800 per hour."
He thinks the mechanical advances are great compared to when he started. They don't know they're alive now he laughs.
"Old hay balers used to take a lot of starting. You used to have to crank them; they were buggers of things. Then later models came out with electric starts so that was a big improvement." Modern methods and modern machinery has enabled better production, too.
"We used to turn all the hay by hand with a hayfork. If it got wet, it was a hell of a job. Hay turners have got better as have hay balers. Everything has got faster and better.
"It would be good if some of these old guys could come back and see what we do today. A lot of the early hay balers didn't tie the bales very tight. You used to pull a string and put a half hitch in them to get tighten them – that was a dirty job. Later models made the knotters a lot closer to the bale chamber, so when tied, the string wasn't slack," he says.
Kevin adds hay balers "only used to get used for six weeks around here once upon a time; now they are used for almost six months".
He admits he prefers the machinery side of the business to dairy, which he's been doing for 30 years, and sharing the work load with Anna who does all the book work and administration.
"I like the gear better. You can fold it up for winter and don't have to feed it, unlike cows," he says.
And Harris Contracting is in good hands for the next generation.
"Our four children are bringing us into the modern world, helping us deal with new technologies, and ensuring we have a reason to continue our business," Anna says.
Their eldest son David has just started work on a dairy farm in Foxton, having driven for Kevin for several seasons. Jonathon is in his second year studying commerce at Victoria University, and as well as driving, has been responsible for computerising the business' invoicing system and client base. Their daughter Shea, who up until recently worked in the dairy unit, is now studying at UCOL, and Nathan, who is in his last year at college, has driven during the summer holidays.
Keep up to date in the industry by signing up to Farm Trader's free newsletter or liking us on Facebook