Farm advice: managing fatigue during calving
---
DairyNZ on why farmers must manage hours of work on farm
Research1 tells us that fatigue is a known workplace risk and logic tells us that someone exposed to fatigue for a long period is likely to suffer exhaustion, which could lead to burnout.
One of the challenges in dairy farming can be our long hours of work, our physical work conditions, and the isolation of rural life.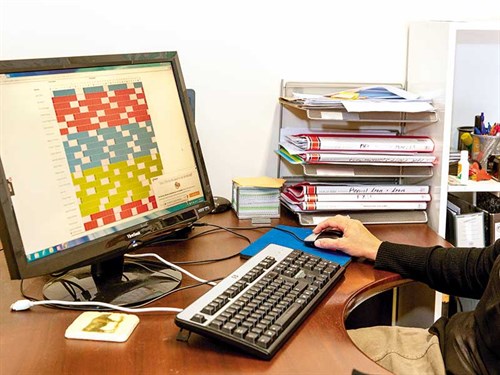 Manage work hours on farm
Creating effective staff rosters during calving is important. It can mean the difference between a healthy, high-performing staff member and someone who is barely coping or off work due to injury.
Experimenting with different options and using tools such as the DairyNZ Roster Builder make it quick and easy to see if a roster change is likely to create improvements in the farm business.
Farm roster pattern ideas
5:1, 6:2 is just like an 11:3 roster, with a break in the middle. This could be a good option to reduce the risk of fatigue, decrease mistakes, and improve staff motivation. It may require some extra relief cover, depending on your farm set-up.
6:3, 4:1 and 4:3, 6:1 is a 5:2 roster, run over a two-week period. This is a great option for farms that want to switch to a 5:2, where employees prefer three days off in a row. Additional benefits come from swapping the way you work the rotations, which could mean no need for a relief milker.
7:1, 4:2, 5:2 is a roster pattern that gives employees two out of three weekends off. This option is one day short of a 5:2 roster, run over a three-week period. It has the advantage of four fully staffed days every week. On this roster pattern, with three employees, relief cover would probably be needed on the weekends.
What is fatigue?
Fatigue is a state defined as a "result of prolonged mental or physical exertion; it can affect people's performance and impair their mental alertness, which leads to dangerous errors".²
Help and support
Rural Support Trust
Specialised support for farmers
0800 787 254
Depression website
depression.org.nz
0800 111 757
Farmstrong
farmstrong.co.nz
The Low Down
Youth depression website
thelowdown.co.nz
Mensline
Men's helpline (5.30pm–11pm)
0800 636 754 (outside Auckland) or (09) 522 2500 (Auckland)
For more information and rostering tips, visit dairynz.co.nz/people or look at the DairyNZ Roster Builder dairynz.co.nz/rosterbuilder.
For more information on managing stress, visit dairynz.co.nz/wellbeing.
1. Yazdi, Fatigue Management In the Workplace, Industrial Psychiatry Journal Jan–June 2015 | Vol 24 | Issue 1
2. Improving alertness through effective fatigue management 2005. Available from: hse.gov.uk/research/rrhtm/rr318.htm.
Keep up to date in the industry by signing up to Farm Trader's free newsletter or liking us on Facebook