Profile: Dr Barbara Raba
---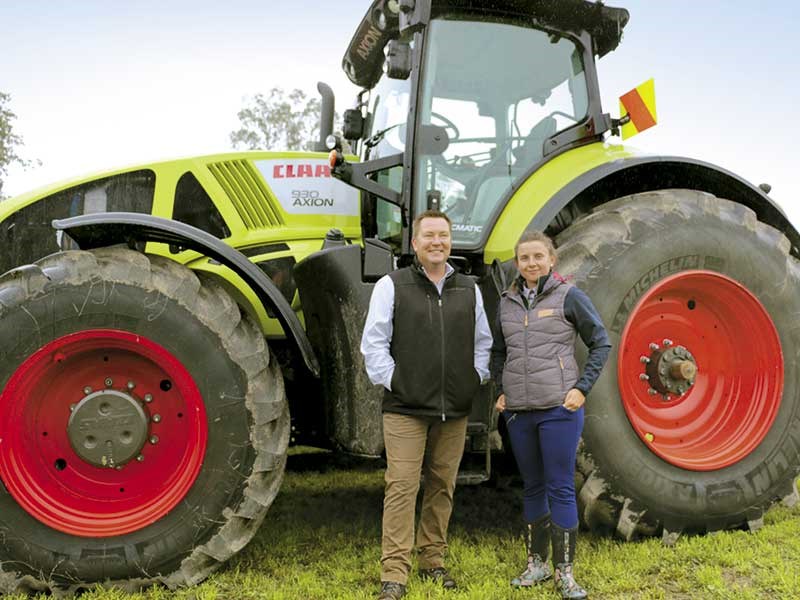 Landpower's Dave Knowles and Dr Barbara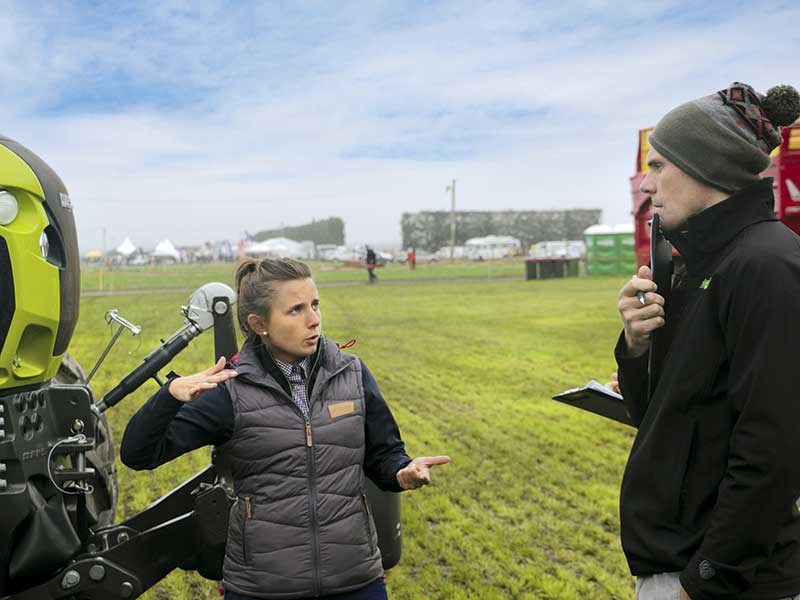 Dr Barbara with Farm Trader's Jaiden Drought

Dr Barbara Raba, Class Poland's product specialist, is recognised as an expert in agricyltural guidance, electronics, and monitoring systems
With her expert knowledge of high-performance tractors and the ability to deliver it in three languages, Claas Poland product specialist, Dr Barbara Raba, is busting down the doors of the male-dominated farm machinery industry.
Recognised as an expert in agricultural guidance, electronics, and monitoring systems, Dr Barbara leads training programmes for Claas staff throughout Eastern Europe and is a frequent speaker at industry, university, and high school events. 
Dr Barbara recently spent six weeks conducting training programmes for Claas Harvest Centre staff in Australia and New Zealand, as well as assisting at the Wimmera Machinery Field Days and the South Island Agricultural Field Days, where she was part of the Top Tractor Shoot Out event, presenting the Claas Axion 930 to Farm Trader's judges.
"I met Barbara at a Claas tractor training programme in France last year and immediately asked if she could help train our branch staff," Landpower Group product manager, Dave Knowles, says.
"Barbara is a machinery professional of the highest calibre. She's incredibly bright, she's got a great attitude, and her product knowledge is second-to-none. She was keen to visit us and we were keen to have her." 
Dr Barbara joined Claas Poland three years ago after completing a decade of graduate and post-graduate studies at the University of Life Sciences and the University of Technology in the regional city of Poznan. 
"My father and grandfather were in the military, so I didn't have a farming background at all," she says.
"I started studying agriculture engineering with IT specialisation and then getting more interested in mechanical engineering gave me wide knowledge about processes of production and use of industry machinery. They said there were going to be big opportunities for women to get more involved in agriculture as technology replaces force – and they were right."
Graduating with a separate masters degrees in agricultural engineering and mechatronics, as well as a PhD in agricultural engineering, Dr Barbara found immediate work with Claas Poland.
"My first role was providing technical support to a team of four product managers, but last year, I became a product specialist for high-horsepower Claas tractors," she says.
"My job involves tractor demonstrations, set-ups, and providing ongoing support for everything that's in them. I am the only woman with Claas Poland who is involved in product presentations outside the office." 
In fact, Dr Barbara is believed to be the only female product specialist in Claas' entire workforce of 11,500 people. 
"I absolutely love my job but sometimes it is a challenge," she says.
"When you get out of the car, you don't know if the farmer you're going to see is serious about buying a tractor, what their requirements are, or anything about their farm.
"I always have to prove myself. "My approach is to start with the technology before trying to find the right solution for them."
Dr Barbara says she enjoyed her first trip to New Zealand and Australia.
"The weather here is perfect – even when it's raining – and the people are so nice," she says."Farmers are far more outgoing and willing to ask for advice.
"Compared to home, your farms are much bigger and controlled traffic and guidance systems are widely used."
Keep up to date in the industry by signing up to Farm Trader's free newsletter or liking us on Facebook