Business profile: Lancaster Tractor Services (LTS Ltd)
---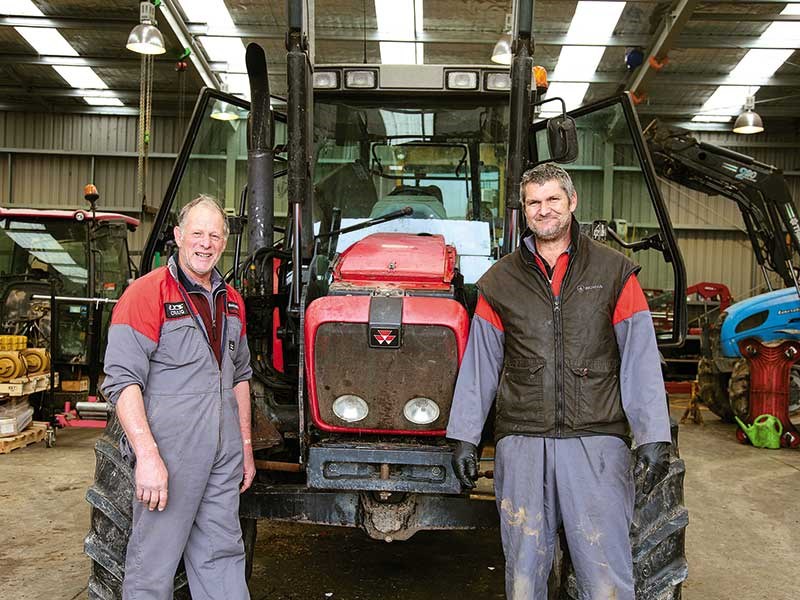 Craig Lancaster and Lou Venter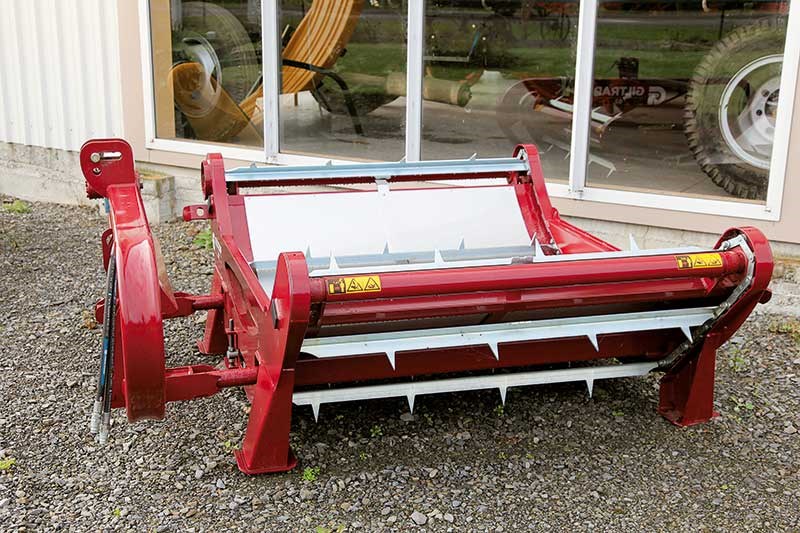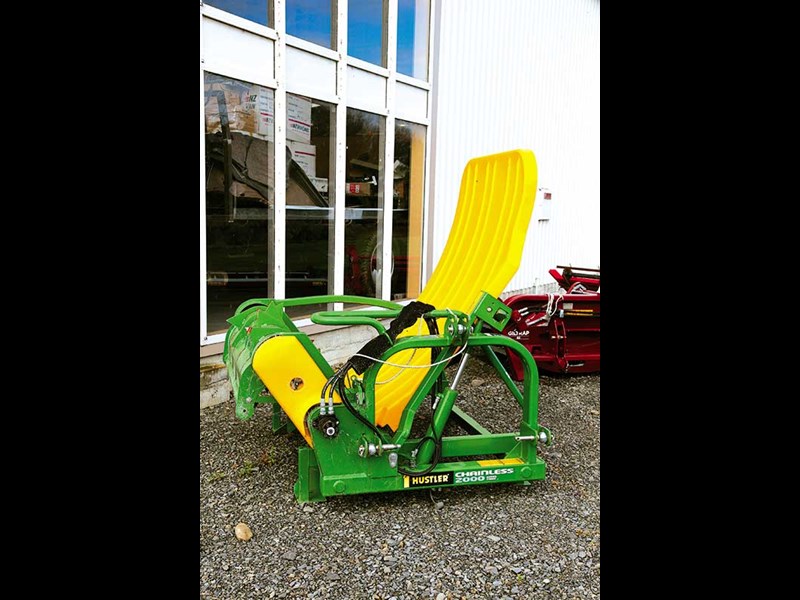 Hustler Chainless 2000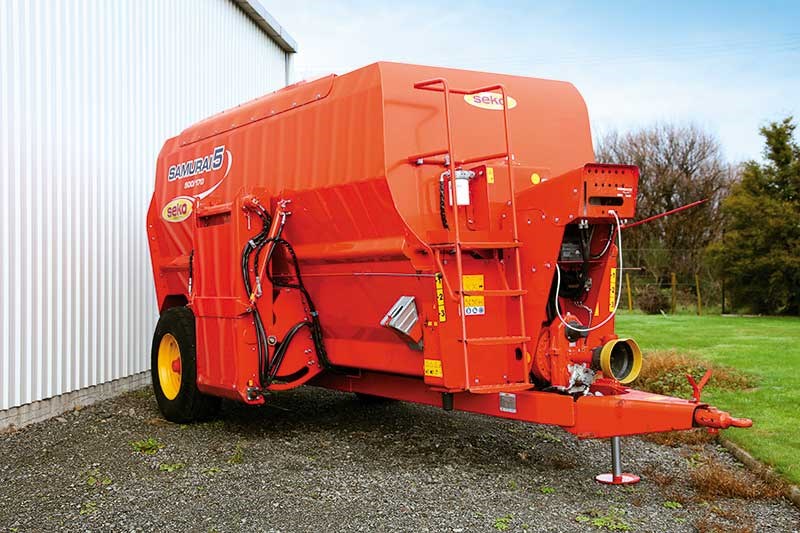 Samurai 5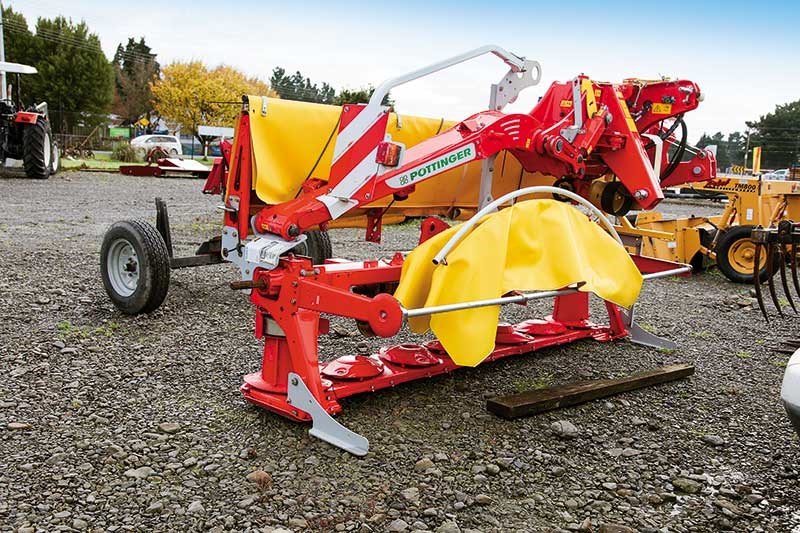 Pottinger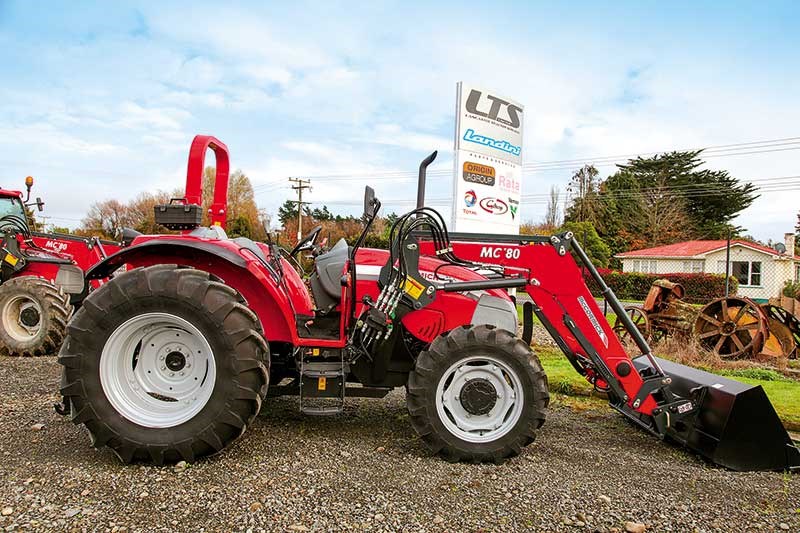 The McCormick brand does well in Tararua

Farm Trader chats with a rural Lancaster Tractor Services who has survived the challenges of business life in a provincial town
Dannevirke, population 6000, is in the heart of Tararua farming country. It's a town proud of its Scandinavian heritage and was nicknamed 'sleeper town' not because it's sleepy but because years ago, Totara was milled to make railway sleepers.
Recently, when Rotorua Property Investors Association president, Debbie Van den Broek, called Dannevirke a 'nothing town', a large rumbling was heard all over the district.
It was so loud people wondered whether the Tararua Ranges had seismically shifted or the billboard of the Viking warrior on the local theatre had sprung to life and was about to stare down his town's detractors.
All jokes aside, it's a challenge these days for businesses to survive in rural centres where essential services seem to be shrinking and the knock-on effect is the closure of shops.
We spoke to Craig Lancaster of Lancaster Tractor Services (LTS Ltd), who has been in the tractor industry for 43 years, to find out what it takes to sustain a business.
Craig knows a thing or two because he's ridden the highs and lows of the New Zealand economy and understands that when things get tight, farmers lock their wallets up in an old suitcase and that's where they stay until the storm passes.
The decision to go out on his own, having notched up 30 plus years as a tractor mechanic, "couldn't have been more poorly timed," he says.
In 2005, he bought a property on the outskirts of Dannevirke and set up LTS Ltd. He'd just signed up for a rather substantial bank loan when it was announced that night on television that the country's economy was officially in recession.
"Going through that was tough and since [then], we've gone almost from one recession to another. It has made it hard for small businesses to exist but we are still here. One thing I was taught early on was you have to keep moving ahead even if in small steps," he says.
Changing business landscapes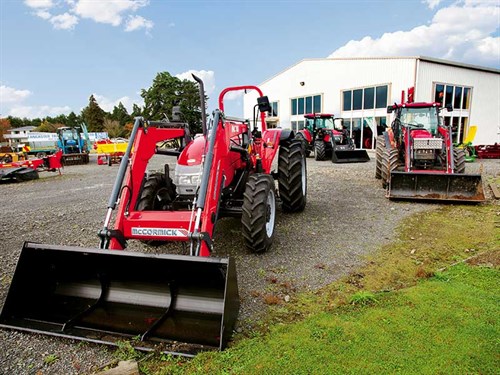 As farming changed, Craig adapted his business accordingly. "Farming and machinery are now far more technical than ever. As well, farmers are required to be more and more accountable and every detail is documented, therefore their machinery has to be up to the standard where they can say 'this is exactly the amount of fertiliser I've put on because it says so on my computer'," he says. 
"Years ago, another bag or two of fertiliser didn't matter. Now it does. Everything is legally required to be monitored and accounted for."
With machinery such as fertiliser spreaders and tractors becoming more technically advanced and more expensive, overall costs have also increased. Everyone – farmers, contractors, and businesses such as Craig's – has to make sense of narrowed margins.
"Costs are going up and returns are going down," he says.
Customer-centric approach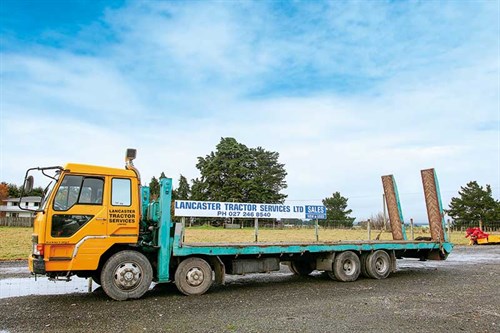 If there's any secret to business longevity in a provincial town, it has to be good old fashioned service.
That's service delivered with a smile and work delivered in a timely manner. These are things LTS are not short on and it's something Craig places a big emphasis on.
"Our customers are our business and we have a great team here," he says. "It's the contact with people I enjoy and the fact that someone walks in that door with a problem and goes out with it solved. Yes, there's money exchanged in the process, of course, but at the end of the day, we've fixed their machine and got them going again. The way I see it, this building and our staff are here for the community as much as anything else."
Growing farmlands
Farming in the district is still a stable mix of sheep and beef on the coast and dairying nearer to the Tararua Ranges.
The biggest change, Craig says, has been the amalgamation of small farms into bigger entities.
"Dairy farms, in particular, are getting bigger. Where there used to be 140–150 cowherds, there are now 600–1000, so instead of having seven to eight farmers who require a fertiliser spreader, there's only one. The same applies to tractors or a range of other machinery that sells."
The upside for LTS is that the 600sqm purpose-built workshop can cope with the bigger machines many farmers own. They also have a truck for transportation, which means if someone has a problem, the machinery can be readily picked up and returned to the workshop.
"Tractors are so big now you have to be able to get them into the workshop. As well, modern equipment is so sophisticated you can't risk it being exposed to the elements. We work on everything from air-conditioning, hydraulic hoses, electrical diagnosis, engineering, and tractor to machinery repairs."
Wider scope of work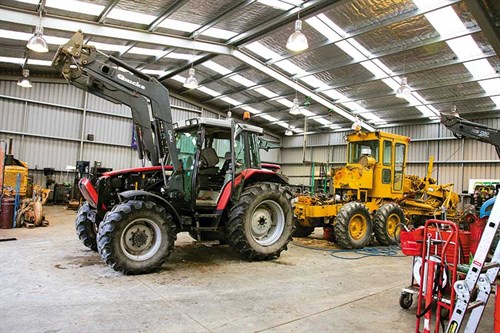 It's winter and the workshop is busy with tractors and heavy machinery such as bulldozers and graders needing repairs. "Farmers aren't spending at the moment.
It's as simple as that. So we're lucky we have other work on, and our mechanic, Lou Venter, who is experienced in all this type of work, can tackle the heavy gear."
Having Lou onboard (he is a fully trained excavator and tractor mechanic) has opened up more avenues. Lou also brings with him a wealth of knowledge on John Deere products. Fellow mechanic, Tony Mallard, is a qualified engineer as well.
Therefore, Craig has grown the workshop in terms of the engineering work they can do. "We've diversified and there's really nothing we are afraid to tackle or do for our farmers. It's given our staff a positive outlook."
As far as tractor sales go, Craig says, "McCormick and Italian brand Landini go very well for us in this area. We target the 70–280hp range, four-wheel drive, and cab and non-cab versions in that range and all are available with loaders and finance packages.
"Because we are in a big dairy area, we have bale feeders, silage wagons, slurry spreaders, fertiliser spreaders, hay balers, mowers, and hay rakes. OriginAg, one of our suppliers, recently acquired the Joskin brand, so that gives us more options to offer our customers. We try and keep an interesting yard with something new or a little bit different all the time."
When asked if he thought Dannevirke was holding its own, he says. "Only just, I think. There's the odd shop closing, which is tough. It reflects the current state of the economy, but we must try and support business in the town or lose it.
"Online shopping affects everyone, too, even when it comes to buying tractors and other farm machinery, but we go one step ahead: we stand behind and service what we sell. Happy customers spread the word."
Keep up to date in the industry by signing up to Farm Trader's free newsletter or liking us on Facebook