Kiwi Made: Reese Agri
---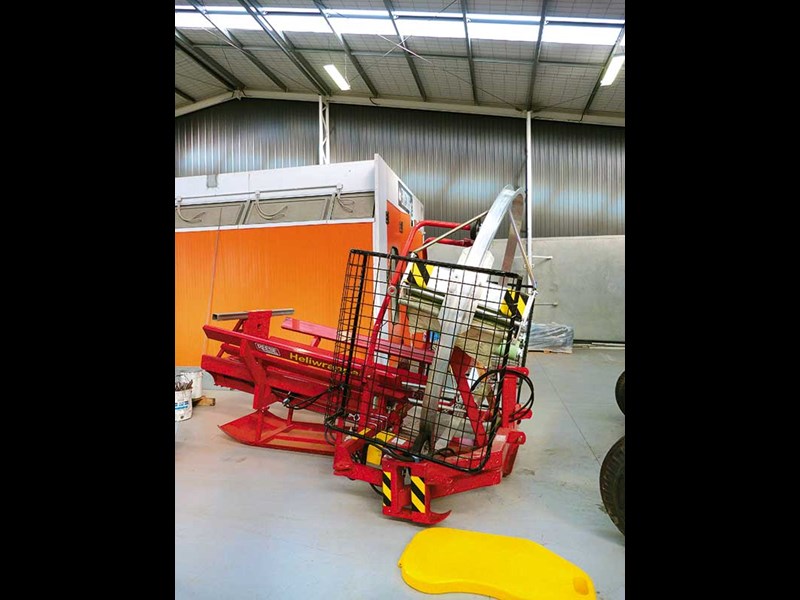 A Heliwrapper tube silage wrapper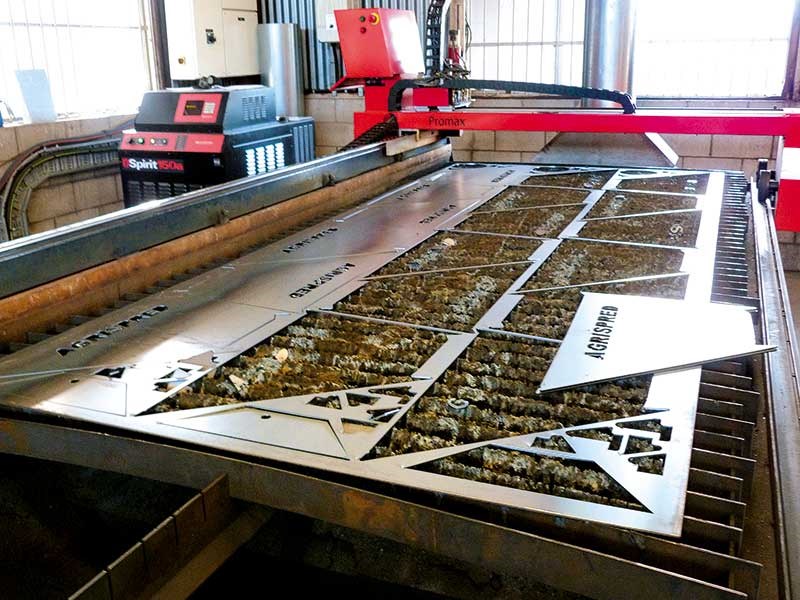 Controlled plasma cutter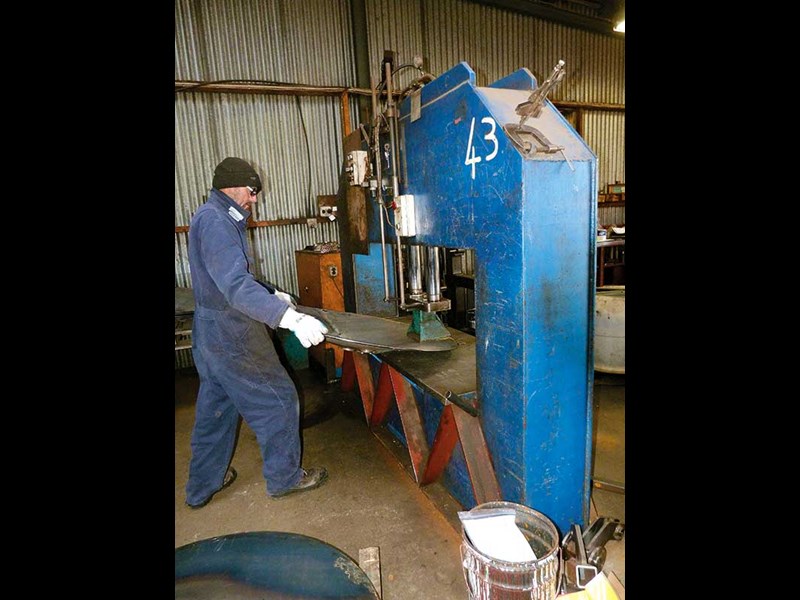 Kevin Jyde stamping a mower drum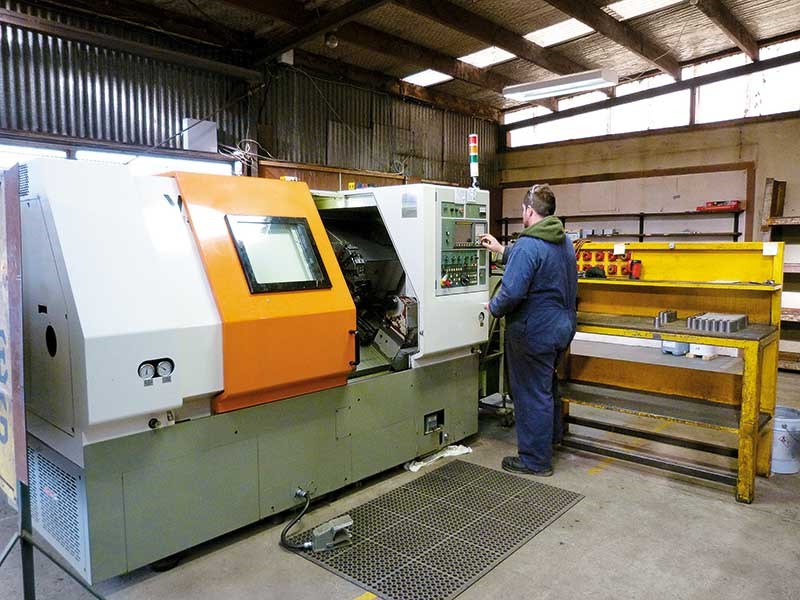 Reese Agri does its CNC work inhouse

The strongest mower still made in New Zealand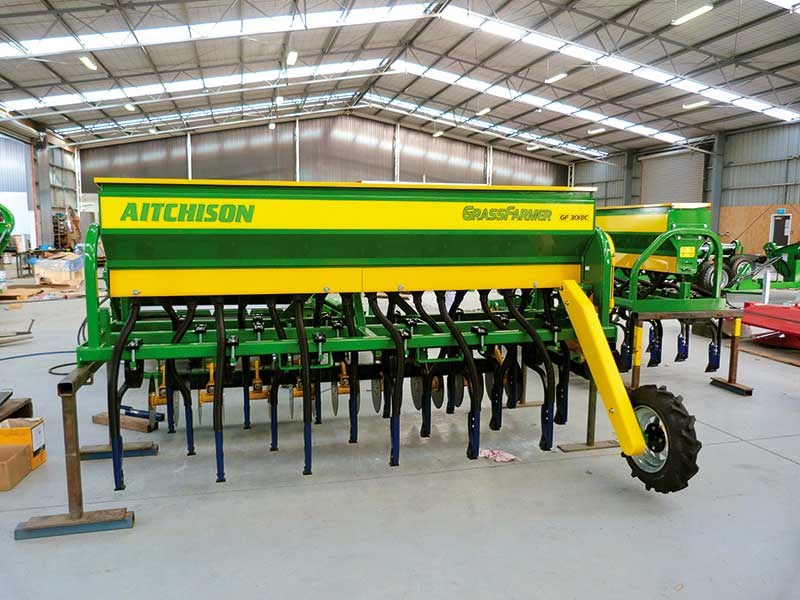 Aitchison 3108 Grassfarmer machine

Part of this month's Kiwi Made series, Farm Trader profiles Reese Agri—a New Zealand manufacturer that sells its range across the globe
Any brand of machine that's been in the New Zealand marketplace since the 1970s has to be worth talking about, so I happily took a trip to Palmerston North to talk to the team at the Reese Agri manufacturing plant and take a look at the Aitchison range of seed and fertiliser drills, plus a whole lot more besides.
I met Ross Maxwell, who holds the lengthy title of technical sales and customer services manager. To avoid confusion, Ross informed me that he wasn't the owner of the company.
That privilege, he says, belongs to Ross Simpson, who, at the time of my visit, was in another part of the country visiting customers.
Reese Agri's history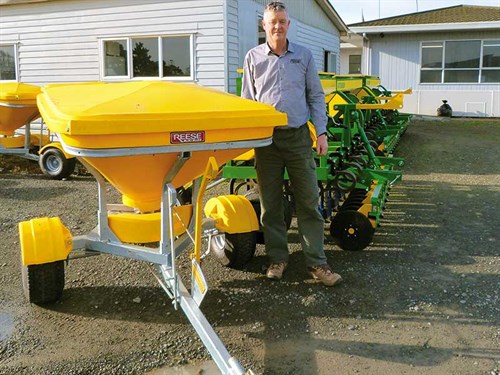 Ross explains that the company's original owner, Peter Aitchison, designed agricultural machinery in the early 1970s in conjunction with Massey University.
He formed the company that, at the time, was known as Aitchison Industries. At a similar time, Industrial Innovations was formed, which became Reese Engineering. Both now form the Reese Group.
The Aitchison brand is still regarded as a benchmark for zero-tillage seeding results in most seeding environments. Hence the Aitchison name has been retained to this day.
Zero-tillage seeding helps preserve the top soil and organic matter of the soil, thus retaining the moisture and all the nutrients within the soil, helping reduce nitrogen runoff, and carbon emissions, which results in faster germination of seeds and great results overall.
Ross says that although his involvement in the company only spans 10 years, farming is his passion and he's spent most of his life using the products he now has a hand in manufacturing and selling.
He goes on to say that his 10-year stint with Reese Agri pales into insignificance when compared to some of his colleagues, such as factory manager Chris Harris who has been with the firm for more than 30 years.
Market reach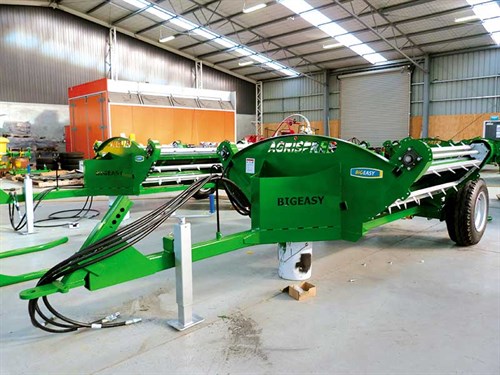 Jump ahead to 2017 and a worldwide market has emerged for the company; a market, Ross says, sees him spend a quarter of his year visiting far-flung territories such as England, Wales, Ireland, France, the US, Japan, South Africa, Peru, Mexico, and Australia.
While Reese Agri has its manufacturing plant situated in Palmerston North, it operates its research and development department from a different part of the North Island (Auckland). Ross says this allows both departments a certain degree of autonomy, allowing the two different mindsets to focus on what they each do best.
Approximately 90% of the componentry that forms the products manufactured under the Reese umbrella are fabricated at the Palmerston North site, the exceptions being wheels and tyres and hot-dip galvanising, which is done offsite.
Product range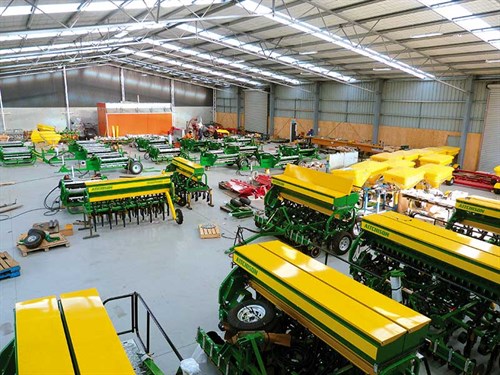 The Reese factory makes its own variable speed gearboxes and has the capacity to manufacture its own chain if necessary.
The company prides itself on its desire to help farmers to become more efficient and to increase their crop yield. To that end, the company has introduced new technologies, such as its Easyflow cultivator, which became the first wide-line trailed field cultivator.
This was soon followed by the Earthquaker aerator and the Agrispred line of fertiliser spreaders. Today, Aitchison remains a prominent player in this market.
However, the company is best known for direct drilling, with its Seedmatic range of tine and disc drills, which were originally introduced as specific pasture renovation tools.
Ross says that Reese Agri has been able to develop its drill range with its unique Aitchison sponge seeding system, which is now effectively used to sow everything from cereals to lucerne and brassicas.
The now famous Aitchison inverted T knock on/off boot opener was designed by founder Peter Aitchison.
The lineup of the Seedking range of professional drills has proven popular, particularly for areas challenged by heavy going. There is also the specialised small drill market, catering to the likes of vineyards and owners of ATVs and quad bikes.
The selling point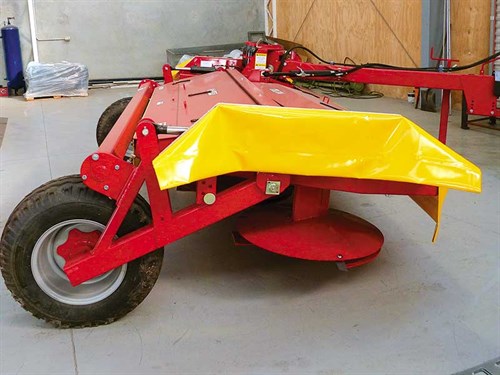 When asked what it is that sets the Aitchison range of equipment apart from other brands, Ross says people like the fact that even if they've bought a second-hand machine and they find a component is in need of replacement, they know it's only the matter of a phone call to a Power Farming dealer's spare parts department and their problem will be sorted quickly.
New additions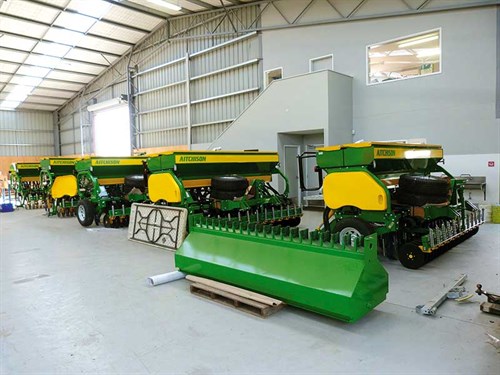 The company recently added a refined 4000 series Aitchison Seedmatic tine drill to
its range. This is fitted with vibrating 25mm Seedmatic tines, designed to penetrate cultivated pasture as well as hard rocky soils, courtesy of the Aitchison slimline boot holder and tungsten tipped ni-hard boots.
Other innovations attached to some of the Aitchison range of machinery include a seven-inch touchscreen interface on the 4000 Seedmatic series. Tine or disc openers and air seeder options are also available on some models.
Amid the sea of green machinery on display at the Reese Agri plant, I couldn't help but notice a number of yellow Agrispred fertiliser spreaders waiting to be sent to their new owners.
These nifty little beasts can either be tractor-mounted or towed behind machines such as ATVs.
They come with a host of features such as galvanised frames, UV-stable hoppers, and marine grade stainless steel spreading components, but best of all, they come with a remote control electronic actuator that lets the operator open and close the aperture without having to leave his or her seat.
Aside from the Aitchison range of seed drills and that nifty spreader I spoke about, Reese Agri also manufactures the Agrispred Bale Bug bale feeder, along with their world-famous UFO mower range.
The range of products is impressively comprehensive and it's encouraging to see New Zealand designs and technology being crafted locally and exported overseas.
Keep up to date in the industry by signing up to Farm Trader's free newsletter or liking us on Facebook