Profile: Hustler's all-new Chainless X2500
---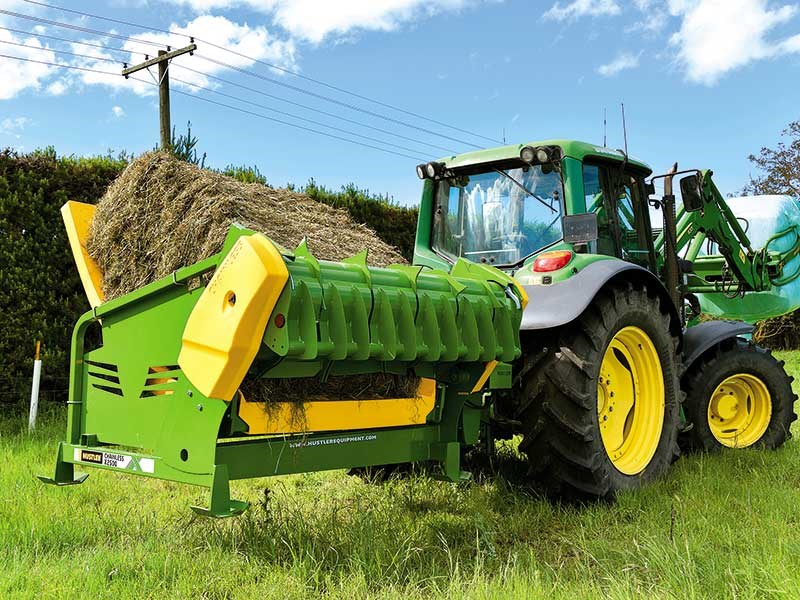 Self-loading round and square bale feeder simplifies feeding of even the most difficult bales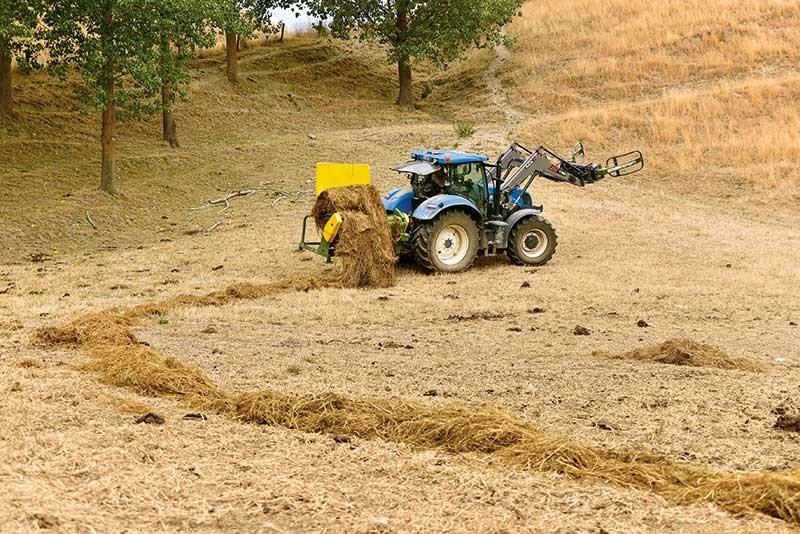 Feed thick or thin, the choice is yours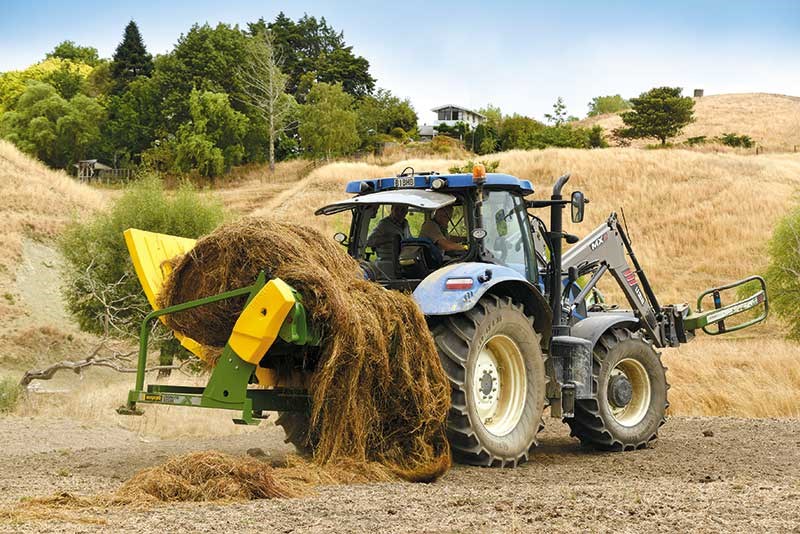 Feeding chopped, soft, or wet balage is a breeze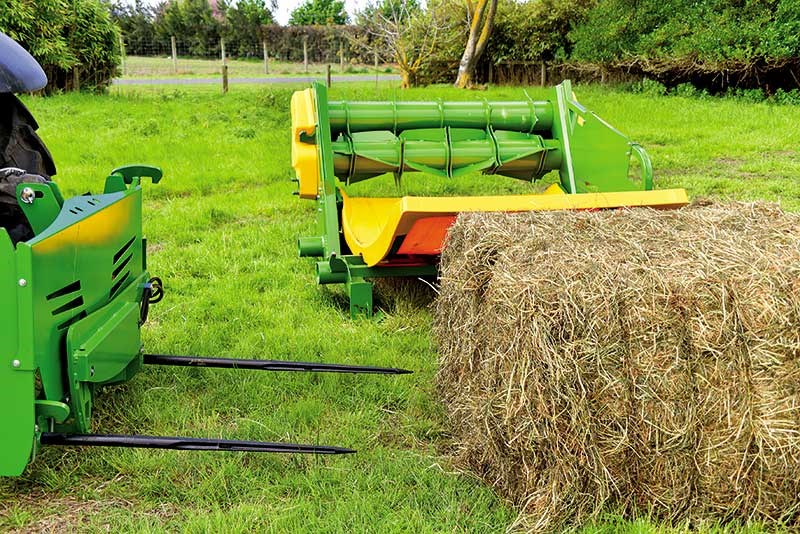 Unique self-loading system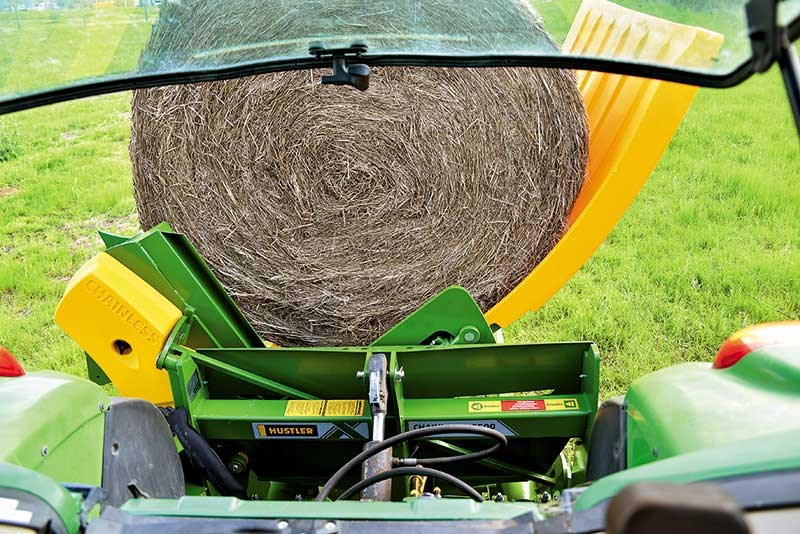 The new Chainless X2500 offers great visibility

The next generation of mounted bale feeders with its top-of-the-line chainless feeder reliably feeds any bale density, shape, size, and forage type
The new Chainless X2500 is a self-loading round and square bale feeder that simplifies feeding of even the most difficult bales. 
The patented Snaplox® connection system enables it to be three-point-hitch or front-end loader mounted.
"Dealers and farmers were asking for the new Chainless feeding system in a three-point-linkage mounted feeder after experiencing, over the past three years, the massive advance in both ease-of-use and versatility of the trailed version – the Chainless X5000," Hustler sales manager, Jerry Currie, says.
Unlike conventional feeders that just unroll bales, the Chainless unique design sees the top rotor turn three times for every single turn of the new lower axial rotor. This teases apart the forage, making it more palatable for livestock, therefore increasing uptake and improving production.
Chainless X2500 Features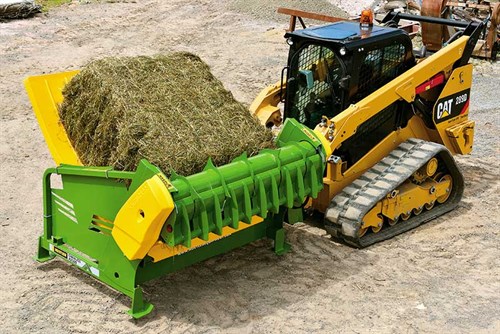 The new Chainless X2500 features the patented auto connect/disconnect Snaplox system, where operators no longer need to tug on a rope to separate the headstock from the cradle.
"We're pleased with the uptake and reliability of Snaplox on our SL360X over the past season. It's been a real game changer for ease of operation and convenience, especially with older farmers."
A new platform design, with adjustable pivot position, is a breakthrough for teasing apart extremely tight square bales that are coming out of the latest model square balers.
"It also handles the most out of shape weather-beaten fine-chopped bales with ease."
The drive system has been beefed up with larger shafts, bearings, and chains, and the entire system now runs on bearings, eliminating troublesome bushes.
Load rating has been increased to 1250kg to future-proof the design, with the aid of a new oversized chassis beam design and dual connecting latches. The wider five-inch cradle makes loading bales faster, as the extra room means they no longer need to be precisely placed in the chamber.
Over the past 12 months, the X2500 has been field tested in New Zealand, Australia, and the US.
"Tester feedback has been hugely positive, with one of our testers saying: 'we absolutely love the new feeder. My wife wanted to weld it to the tractor'."
For more information or to book a demonstration, visit hustlerequipment.com.
Keep up to date in the industry by signing up to Farm Trader's free newsletter or liking us on Facebook