Profile: New Holland CR combine
---
Farm Trader chats to contractor Will Mackenzie about the simple and operable New Holland combine harvesters and his experience with them
Mid-Canterbury farmer-contractor Will Mackenzie continues to buy New Holland combine harvesters because he believes the CR range provides the best machines on the market.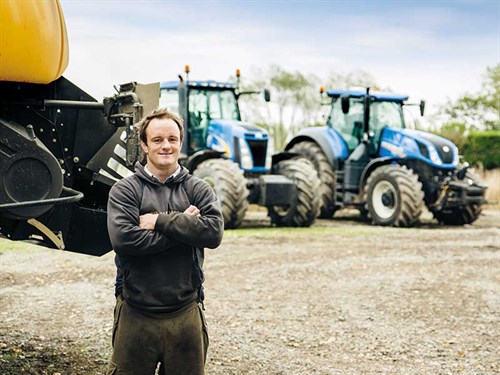 Will bought his first CR9080s in 2009. He bought his second one on tracks three years ago from his reliable dealer, Johnson Gluyas Tractors in Ashburton.
The combines are used on his 400ha crop farm just south of Ashburton as well as for his contract harvesting business, Mackenzie Harvesting.
Will has been contracting for about 10 years and harvests a range of crops, including wheat, barley, grass seed, radishes, peas, and all other small seeds.
His second CR9080 was ordered with tracks to stabilise the machine, which has a heavy 10.5m front, as well as help it cope in his farm's heavy soil and wet conditions that often occur when harvesting radish in March and April.
Mackenzie Harvesting does about 300 rotor hours with each CR9080 combine harvester, each season.
Will has run New Hollands for years and has previously owned both CX and CR combine harvesters. He has also owned harvesters from other manufacturers but says you can't beat New Holland.
What makes the New Holland harvesters different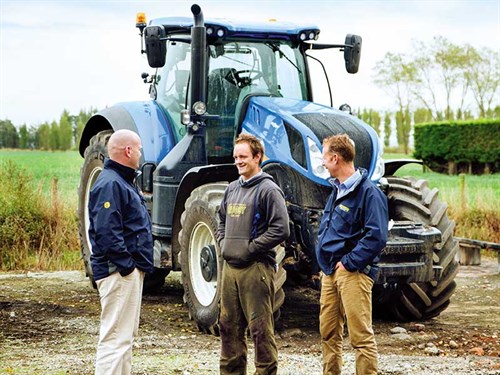 "New Holland harvesters are simple and easy to operate. I think the CRs have got the best thrashing setup for combines in our New Zealand conditions," he says.
"For the range of crops we do, they are really versatile. You don't have to change anything physically or mechanically to go from wheat to grass or clover. The CRs are also easy to clean out and blow down, which is quite a big thing when you are doing heaps of different crops."
Will says his CR9080s are good on fuel and have competitive running costs.
"We have had other brands of combines and their running costs are on par. I like the simple twin rotors. They are easy to clean and easy to operate and they're pretty good maintenance wise."
Will also runs New Holland tractors and has started doing yield mapping with CNH Trimble technology. He says it's best to stick with one brand of tractor and machinery for consistency when doing precision farming.
"The CR combines have been great. I personally think they are the better combine around at the moment. They do a pretty good job."
Johnson Gluyas Tractors
Will says Johnson Gluyas Tractors offers good aftersales service and support and employ a team of excellent sales staff and mechanics. He uses genuine parts and lubricants because that's what the dealership provides and recommends.
"The parts are as good as they get. If I can't get it from Ashburton, I can get it from Christchurch or Palmerston North, and that only takes a day or so," he says.
"Johnson Gluyas do all our winter servicing and we try to be loyal to them. We get good service from them and their mechanics are pretty good blokes."
Keep up to date in the industry by signing up to Farm Trader's free newsletter or liking us on Facebook