Tractorpull: Roto-o-Rangi
---
The first tractorpull event off the block for the season took off in Cambridge on a stunning day in the middle of winter
Held this year at Steve Curin's farm just up from the Roto-o-Rangi School, a good Waikato frost of -4 overnight was a solid indication of a clear day to follow, and that certainly proved to be the case.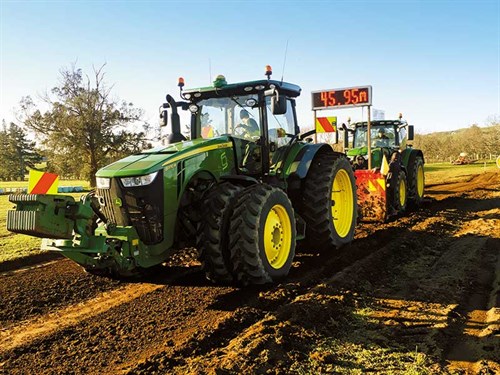 Thirty entrants lined up from around the district. Even a few farmers found time out from their calving schedule to let out some stress by flogging the farm tractor for all it was worth on the Central Tractorpull sledge.
Let's hope they saved enough life in them to do another month or two on the feed out wagon before grass growth takes off again.
The new weight classes seem to have been a great success, with now only 1.5 tonnes separating classes over the lower end of the competition, allowing competitors more ability to move up or down between weight classes.
The sledge is set to a calibration within a class and does not change at all, so competitors know what they are up against and how the sledge will work.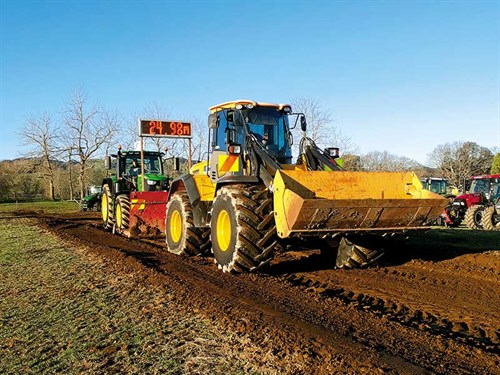 Tractors now weigh up to classes of 0–5.5-tonne, 5.5–7-tonne, 7–8.5-tonne, 8.5–10-tonne, 10–12-tonne, and the crowd favourite, the 12–15-tonne monster class.
Pre 85 went to Matt Avery on the John Deere 4630 and modified to Wally Sinton on Turf Cutter followed by Trevor Peters on the Farmall Trike.
The Central Tractorpull sledge was fitted for the first time to a John Deere stead in the form of a well-kitted-out 6215R from Osborne Sales and Lease who came onboard for this event as the major sponsor.
Crew thank-you's
The Central Tractorpull crew would like to thank Brett Brindle and Brent Osborne for their support for not only the sledge tractor but also a lot of the entrants' tractors over the years. Cheers to you guys. We look forward to more to come.
A huge thanks to all who came along and to our valued sponsors Cambridge Home Kills, Steve Curin Transport, Giltrap Agrizone, Agrowquip, Corsons Maize seed in Cambridge for the barbecue, and Power and Earth for the prizes.
Huge thanks to organising host Aaron Judd and his team from RD3 Contracting, and great support from the fundraising beneficiary, the Roto-o-Rangi Playcentre, which was responsible for manning the barbecue and organising a lot of the day. A top effort all round and a great community spirit on a stunning winter's Sunday in the sun.
Results of the Roto-o-Rangi Redneck Rip It Up were: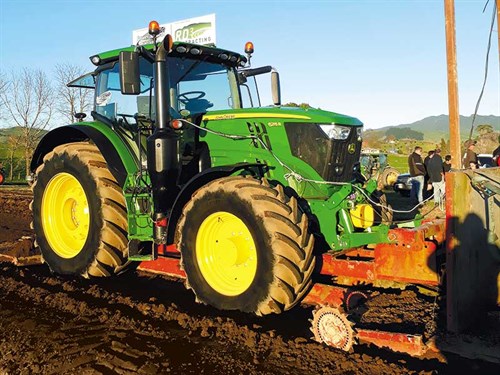 0–5.5: 1st Brian Robinson (Case 5120), 2nd Jimmy Gregan (Case Farmall pro)
5.5–7: 1st Chap Zwiers (John Deere 6125R), 2nd Liam Adams (John Deere 6930)
7–8.5: 1st Shawn Luxton (John Deere 6175), 2nd Zach Boyce (Fendt 820)
8.5–10: 1st Adam Glenister (Fendt 720), 2nd Iain Lillington (New Holland 7250)
10–12: 1st Cameron Barrie (John Deere 6215 R), 2nd – no second place getter, as only Cameron entered. Rumour has it there were Slattery.
Contracting signs (who he works for) at the gate saying the class was closed and they weren't taking anymore entrants.
12–15: 1st Doug Adams (John Deere 8370R), 2nd Greg Muller (JD 8320R)
Tractorpull video
To check out what went down, click here to watch the video
Keep up to date in the industry by signing up to Farm Trader's free newsletter or liking us on Facebook