Book reviews: September reads
---
Looking for a good book to read? Check out what Farm Trader recommends this month.
Angelo's Wild Kitchen, Favourite Family Recipes
Angelo Georgalli
Beatnik Publishing
$44.99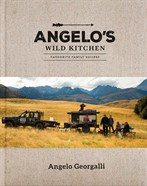 Food, family, and rural life – Angelo Georgalli may have Italian heritage, but he is firmly inspired by the New Zealand landscape. His unquenchable passion for the land, nature, and for growing and raising food with utmost care and responsibility, is intensely relatable for his Kiwi fans.
This collection of favourite family recipes offers a delicious insight into everything he is passionate about – fresh ingredients, hunting, fishing, foraging, and growing his own food. Every recipe reflects his respect for even the most delicate ingredient. From eggs benny and homemade hash browns to Greek fish stew and gluten-free gnocchi, the impressive array of recipes reflects his dual heritage. It also celebrates his life in New Zealand and his family. Beautifully illustrated, Angelo's Wild Kitchen is a source of foodie inspiration, a gentle nudge towards living a more thoughtful lifestyle and a call to enjoy the nourishment of food.
Wildboy To The Edge And Back
Brando Yelavich
Penguin Random House
$35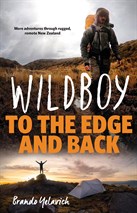 If you've ever had a hankering to explore Stewart Island or discovered a spot of remote isolation and beauty, odds are young Kiwi explorer Brando Yelavich has already been there. The adventurous self-proclaimed Wildboy battled with ADHD and dyslexia through his school years, deciding one day to walk around the coast of New Zealand. With little preparation, no money, barely any gear, and even less idea of what he was about to take on, he set off.
His anticipated six-month adventure ended up taking 600 days and changed his life in ways he never expected. His refreshing honesty about the physical and mental challenges he endured are sure to strike a chord with many. His difficulties re-adjusting to 'normal' life, his thirst to live life to the full and to explore the unknown, offer thought-provoking inspiration. And if you do decide to set off on your own wildlife adventure, there are plenty of practical survival tips.
Saving the Snowy Brumbies
Kelly Wilson
Penguin Random House
$45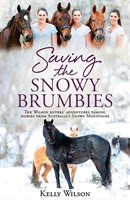 If you watch television, attend rural events, or read magazines and newspapers, odds are fairly certain you've heard of the Wilson sisters. The trio has risen to impressive fame not only in the equestrian world but also as examples of adventurous, hard-working Kiwi girls.
From rescuing Kaimanawa wild horses to competing at Grand Prix and World Cup show jumping events and starring in their own television series, Kelly, Amanda, and Vicki Wilson are diversely talented. Kelly's love of photography and creativity has seen her pen several books. Saving the Snowy Brumbies is another beautifully illustrated story, showcasing one of the girl's latest adventures – saving and taming wild horses from Australia's snowy mountains. Even if you're not an avid equestrian, there's plenty here to interest. A combination of adventure, horse management, and life lessons, this enjoyable read is sure to gather many new fans.
Showtym Adventures: Dandy, the Mountain Pony
Kelly Wilson
Penguin Random House
$14.99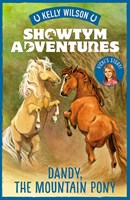 Hot on the heels of Kelly Wilson's Saving the Snowy Brumbies is this junior title aimed at younger readers. The story of Dandy offers an insight into the early years of Kelly's sister Vicki and her first introduction to dealing with a wild horse.
Now, I'm not by any stretch the target market for this book (with teenage children themselves almost too old enough to read it), but as I picked it up to have a flick through and decide who to farm it out to for a review, I suddenly found myself halfway through the book and enjoying the read. It's a nice insight into the Wilson sisters' upbringing, the encouraging but real attitude of their parents, and while written for younger readers (probably the 'tween' market), there's enough there to be of interest to older readers also. It's one you won't mind returning to the habit of reading a bedtime story for.
We are giving away these books. Enter our competition to be in to win one of the four books reviewed. Entries close 6 October 2017.
Keep up to date in the industry by signing up to Farm Trader's free newsletter or liking us on Facebook