Contractor profile: Valley Harvesting Agricultural Services
---
Farm Trader visited Valley Harvesting Agricultural Services to find out how they traversed the gap from farming into the contracting game
Valley Harvesting Agricultural Services is a family business owned by the Scotts, who run it from their farm at Waitoki near Kaukapakapa, about an hour's drive north of Auckland.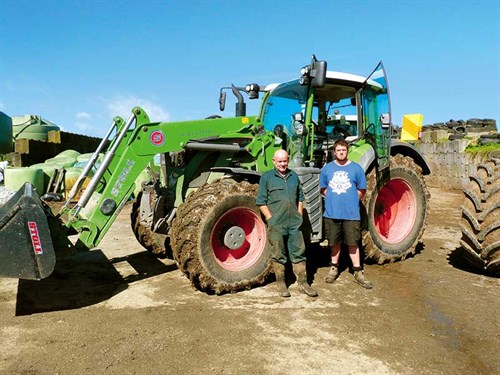 It's fair to say that farming is in the blood of David Scott. Together with his wife Anne, sons Robert (Rob) and Steven, and daughter Andrea (aka Mini), the Scotts own and work their 250ha dairy farm and run a busy agricultural contracting business.
David's family is one of the oldest in the area, having been there for 150 years. As the fifth generation Scott farmer to work the land, it's a reasonable assumption that David knows the area inside out.
David and eldest son Rob (and recently 18-year-old Steven) run the contracting business, leaving Anne and Andrea, Steven's twin sister, to manage the farming side of
the operation.
David says that transition from being a machine operator on his own farm to doing contract work was made easier simply by knowing the kind of result he'd want on his own family farm. That set a firm benchmark and helped him to strive for that same level of result for his customers.
Background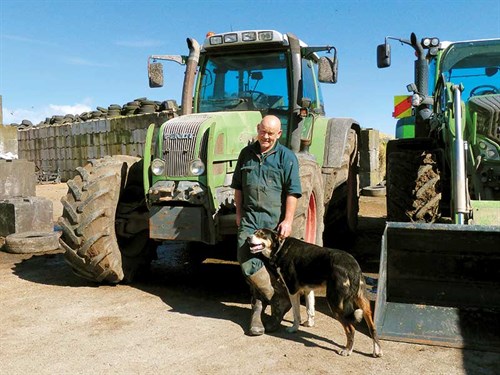 Back in the mid-1990s, David had a Massey Ferguson 8160 that he used on his own farm. However, it wasn't long before neighbouring farmers started asking if he could do work for them and the contracting business grew naturally from there.
The Fergie gave David good service for many years, but the time finally came when it needed to be traded in for a newer model.
So in 1999, while researching his next tractor purchase, he was introduced to a Fendt 716 and he's been hooked on the brand ever since.
Talk to David Scott about which brand of tractor he prefers and you're left with no doubt that for him, it's a Fendt every time, although he grins when he concedes that likes and dislikes are always a matter of personal preference at the end of the day.
David says that at the time he purchased his first Fendt in 1999, he was extremely impressed with the machine's 'Vario' (CVT) transmission, which was relatively new to the market at the time.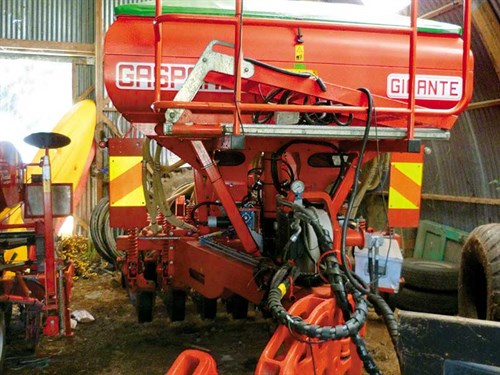 "All of my previous tractors had conventional gearboxes and powershifts, and I found that even the power and speed delivered by the vario system gave me a lot of flexibility with my harvesting and cultivating equipment," he says.
While CVT (continuously variable transmission) was somewhat unique back in the mid-90s, these days it's commonplace across most brands of tractor.
That original 1999 Fendt 716 is still in the fleet and performing well, albeit in more of a support role these days, as the harder work it used to do has been taken over by a 2016 Fendt 714.
The old 716 has now done 22,000 hours and David says it's been a very good workhorse over its 18-year lifespan and that it hasn't had a huge amount of money spent on it over the years.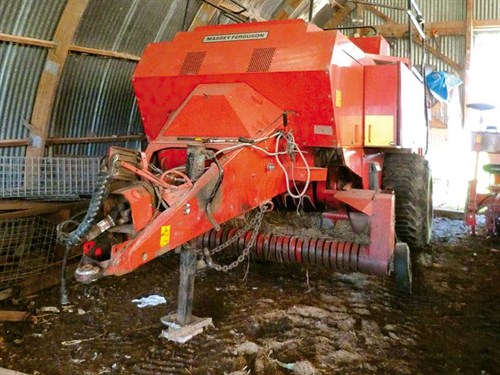 He admits that the purchase price of the machine was a little more than he would have liked but reckons he's got it back over a period of time through lower operating costs per hour due to the machine's reliability.
Operator comfort plays a major role in his love of the brand, given that Rob and he spend a "hell of a lot of hours" in the cab.
The machinery in use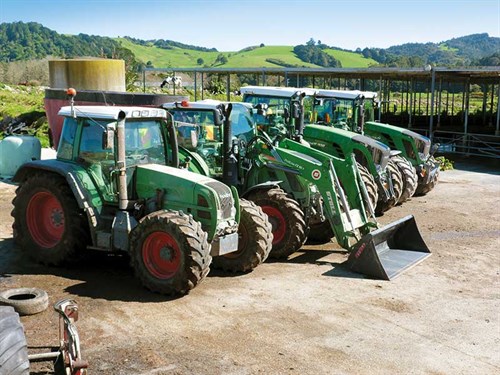 Also in the fleet are a 2014 Fendt 930, which is used for primary tillage work and a 2012 Fendt 824, which usually carries out drilling and planting work.
Walking around Valley Harvesting's machines is enough to make any machinery lover go pea-green with envy, as there are tractors, balers, power harrows, and seed drills just about everywhere you look.
The fleet of Fendt tractors is kept busy supplying the horsepower to drive the myriad of implements in the company's inventory, machines such as the Massey Ferguson 187 large square baler.
Producing bales up to 2.5 metres long, 1200mm x 900mm, David says it can process a lot of feed in a day, often producing 25,000 bales per annum.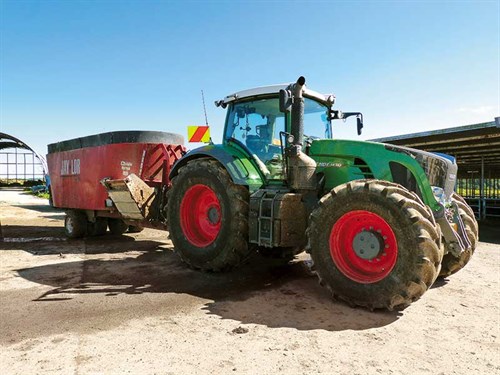 With the bales being 1200mm wide, they can easily fit two across a truck and transport well with no wasted space on truck and trailer decks.
While in times gone by, the MF187 used to produce haylage, that role has been largely taken over by the McHale Fusion 2 baler/wrapper, which makes life a lot easier.
The Fusion 2 means that one operator (usually Rob) can bale and wrap in one operation, where it used to take two operators and two machines to do the same job.
The added advantage is the fact the hay gets wrapped immediately and requires less handling, effectively eliminating damage to the bale and sealing out the oxygen, which produces a better-quality end product.
Rob and David are currently in the process of upgrading the 2003 Claas 870 forager to
a 2012 950 model, saying that the wider footprint of the 950 and the extra horsepower it produces will assist them in getting the job done more effectively.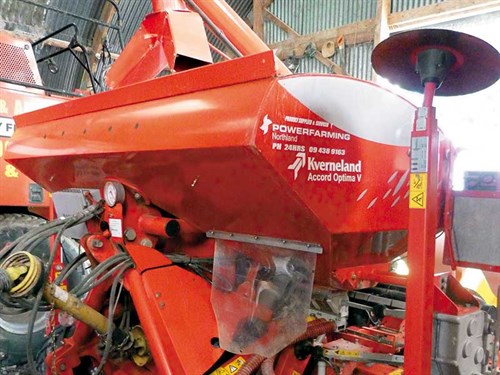 Another piece of plant the boys speak of enthusiastically is the Gasprado direct drill. This works hard through autumn, taking summer crop back into permanent pasture
or Italian and winter rye pasture.
David says they do a lot of pasture renovation and the Gasprado has been successful and they like the result they get from it.
He says it's a high- maintenance item, but that's typical for a disc drill, given the often hard conditions the seed drills have to work under.
Perhaps not the most interesting piece of farming kit (at least not in the eyes of a machinery nut anyway) is the Jaylor 4750 feeder, which is nonetheless an important farming tool.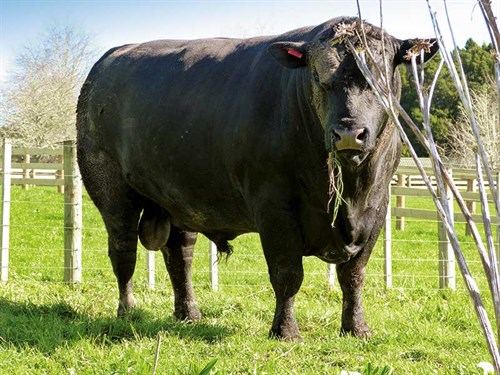 The Scotts say it's a key part of their barn system (a 4500 square metre structure) for feeding cows in winter, mixing maize with grass silage or oat silage to get protein needed to maintain happy, healthy stock.
As David explains, it's all about feed utilisation, getting the most out of the feed, whether it's mixing maize together with grass silage and oat silage or mixing additives such as magnesium, salt and lime flower as required at different times of the year.
He says it's been a good base for the contracting business because what he grows, he gets to "try down the mouth of a cow" and hopefully can show a profit in the end.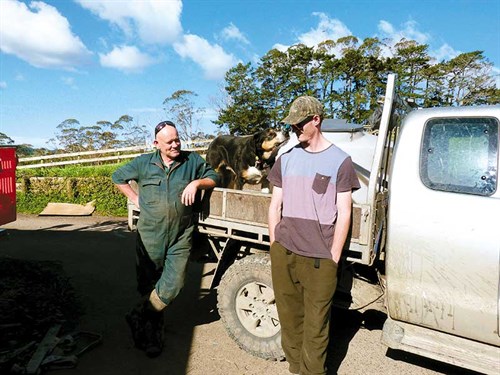 Times are changing with land becoming more expensive to purchase, and the net result is that there are fewer farmers but larger operations.
With every primary producer looking to being more productive and cost-effective, Valley Harvesting with its vast array of cultivation and harvesting equipment can look to a bright future.
Keep up to date in the industry by signing up to Farm Trader's free newsletter or liking us on Facebook