Farm advice: Eliminating risks at the workplace
---
DairyNZ on how companies need to take steps to eliminate risks at the workplace under the government's new health and safety laws
Under the government's new health and safety laws, it's not enough to simply identify a risk. You also need to take reasonably practicable steps to eliminate or manage them.
A plastics company was the first to be recently prosecuted under the new laws, receiving fines of $137,500, when an employee lost a number of fingers on a machine the company had identified as a risk but took no action on.
Let this be a reminder to all of us. The dairy sector has one of the highest incident rates in New Zealand. In 2015, there were 16,432 injuries in the sector, 3755 more than the sheep, beef, and deer sector, which had 12,677.
I believe we need to step up. To improve safety on farm, it's become important for every employer and employee to keep health and safety at the forefront of their mind at all times. Every one of us should always be looking for ways to improve safety on our farms. Identifying risks on the farm is about working out what has the potential to hurt people or make them unwell.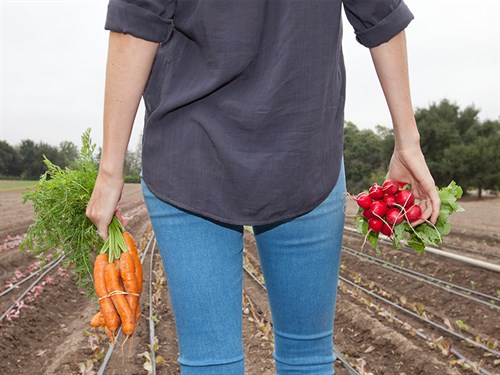 There are many different systems you can use to identify risks and DairyNZ has some great resources online. Find a system that works for you and your team and make it part of the way you do things. Remember, the greater the potential harm, the more you should do to manage the risk.
There are some risks that you need to pay extra attention. They are the ones that are likely to occur frequently and result in injuries or ill health, or those that are not so frequent but could have a major impact, such as death or serious injury.
Once you have identified your risks, take the time to go through each of them and think about what you can do to prevent the chance of injury and ill health.
Here are some questions to work through:
Can we eliminate this risk? If we can, then we should.
If we can't eliminate the risk, how can we reduce the risk?
Can we do things differently to make the farm healthier and safer?
How do we maintain or alter the tools or equipment we use so they are safe to use?
Do we need better training on the farm?
Do I need to provide protective equipment to my staff?
I'm passionate about putting safety first and know that it's often the small changes that can lead to a safer – and happier – work environment. 
For more information, visit dairynz.co.nz/people/health-and-safety.
Help and support
Rural Support Trust
Specialised support for farmers
0800 787 254
Depression website
depression.org.nz
0800 111 757
Farmstrong
farmstrong.co.nz
The Low Down
Youth depression website
thelowdown.co.nz
Mensline
Men's helpline (5.30pm–11pm)
0800 636 754 (outside Auckland) or (09) 522 2500 (Auckland)
Keep up to date in the industry by signing up to Farm Trader's free newsletter or liking us on Facebook