Farm advice: When it comes to inoculant, don't settle for second best
---
Pioneer forage and Farm systems specialist, Ian Williams, helps you know what silage inoculant to choose and the importance of choosing the right one...
A high-quality silage inoculant is a key contributing factor in creating excellent quality silage but not all inoculant is created equal.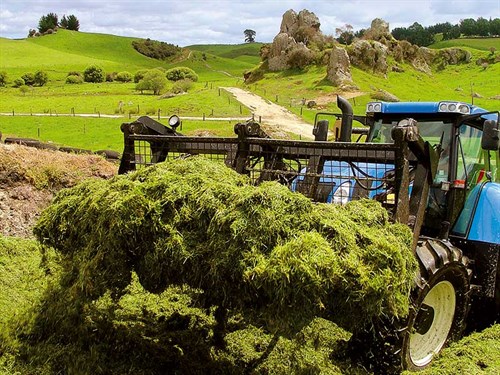 While all silage inoculants may appear to be similar and may even claim to contain the right bacteria species (e.g. Lactobacillus plantarum), the similarities end there.
Just like two different breeds of cows differ in their ability to produce milk, so do bacteria strains differ in their ability to improve silage fermentation. But how do you know that the silage inoculant you choose will deliver what it says it will?

Tips: 
Choose an inoculant from a reputable company that is prepared to back up its claims. Ideally, the company should belong to a quality assurance programme, such as the ISO system, and would have undertaken comprehensive global product research, including fermentation studies, aerobic stability evaluation, and animal performance trials, so the performance of the inoculant is guaranteed.
Make sure the inoculant contains the correct levels of efficient lactic acid-producing bacteria, with guaranteed bacteria levels displayed on the label of every bottle. Inoculants with correct numbers of efficient, lactic-acid producing bacteria have been proven to improve silage quality by outcompeting the naturally occurring bacteria in the forage, resulting in efficient, quality fermentation.
Make sure the bacteria in the bottle is specific to the crop being ensiled. An example of this is Pioneer® brand 1127, which contains grass-specific bacteria.
As the bacteria is a living organism, correct packaging is also of the utmost importance to ensure the inoculant in the bottle is alive.
Make sure the company is able to back up their product in the field. The company I work for prides itself on offering extensive local technical backup, including forage specialists and animal nutritionists, to ensure farmers get the most from their silage. Quality silage means more milk or meat for every tonne of forage you ensile.
Keep up to date in the industry by signing up to Farm Trader's free newsletter or liking us on Facebook