Lessons from the Fluxmeter Network
---
The Foundation for Arable Research offers an insight into its fluxmeter network
Broad-acre arable and horticultural cropping covers more than a quarter of a million hectares of New Zealand's best productive soils. The crops grown range from fresh and process vegetables, grains for human and animal consumption, forages and speciality vegetable, and pasture seed crops.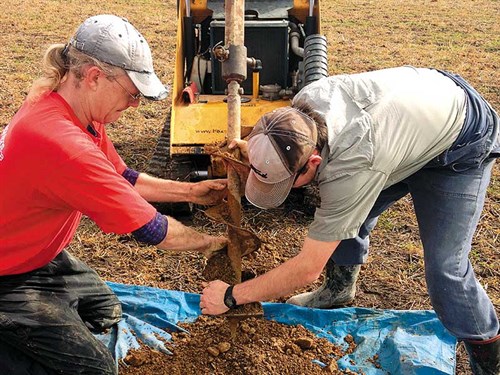 In 2014, a network of drainage fluxmeters was successfully established at 12 sites in five regions under a range of mixed arable and horticultural rotations. Drainage and nutrient
(N and P) losses are being measured.
This is important information for the sector. Our challenge now is to use the evidence from the network to deliver benefits for farmers and the wider community to reduce nutrient losses from cropping rotations.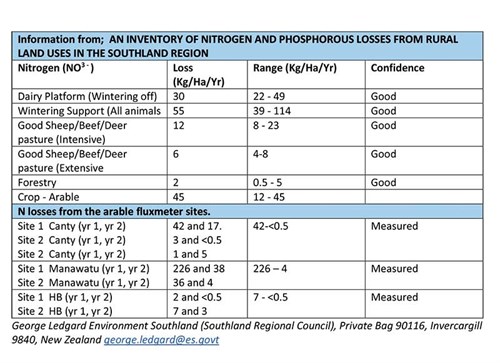 Phosphorus losses
The highest cumulative loss of P in drainage water collected from the fluxmeter sites is 0.56kgP/ha/yr. Many of the losses from the other sites were < 0.1 kg/P/ha. The network data shows that phosphorus losses in drainage water are low.
Nitrogen losses
Comparison of nitrate losses from arable systems and other farm systems (see table).The network information shows nitrogen losses are driven by a number of interacting factors. Some are related to the farm soils and the climate but others are related to farm management practices. These are the ones that farmers can manage.
The risk of nitrogen leaching depends on the interaction between the reservoir of N in the soil and drainage events. Some fluxmeter sites have low cumulative losses of N because drainage has been minimal. However, the risk of losses is high during the next drainage event because of elevated residual soil mineral N levels (> 200kgN).
Good management practices have already been developed to manage the N supply to the crop without reducing yields. Practicing these will deliver benefits for both the profitability of the farm and the environment.
What next for the fluxmeter network?
In August this year, FAR received a notification that the fluxmeter project will continue in a slightly revised format and a new name – Protecting our Groundwater- Measuring and Managing Diffuse Nutrient Losses from Cropping Systems. This was thanks to support from the Ministry for the Environment's Freshwater Improvement Fund.
Diana Mathers, FAR's environmental research manager, says the project has a strong focus on farmer engagement and will deliver long-term, robust information about nutrient losses from cropping systems from a network of fluxmeters in five regions.
"This information will provide farmers and scientists with evidence to drive on-farm management changes and to improve farm system models used for predicting losses. The value of this information will increase over time as more data is collected."
The project partners include FAR, HortNZ, Ravensdown, the Canterbury, Horizons, Hawke's Bay, Waikato, and Auckland Regional Councils and Plant & Food Research. The total value of the programme is $1,040,168, with MfE contributing $485,168 and the balance coming from the industry and regional council partners. A technical team from Plant & Food Research will manage the data collection and analysis from the individual sites.
The programme of work has five objectives:
Objective 1: A unique data set for cropping farms Collection of a scientifically robust set of data measuring diffuse nutrient losses from the cropping rotations in the fluxmeter network, established in 2014 
Objective 2: Good management practices for cropping farmers Promoting industry-agreed good management practices to cropping farmers and the wider industry through community engagement. 
Objective 3: Soil quality monitoring Developing soil-monitoring programmes to assess quality and the risk of losses from cropping farms 
Objective 4: Informing and improving the functionality of OVERSEER for cropping systems
Objective 5: Engagement with Maori farmers and iwi in the vulnerable catchments This is an important project for FAR and HortNZ. Our commitment to our farmers is to support sustainable, profitable businesses producing quality products while practising good environmental stewardship.
Keep up to date in the industry by signing up to Farm Trader's free newsletter or liking us on Facebook