Kiwi made: Cochranes
---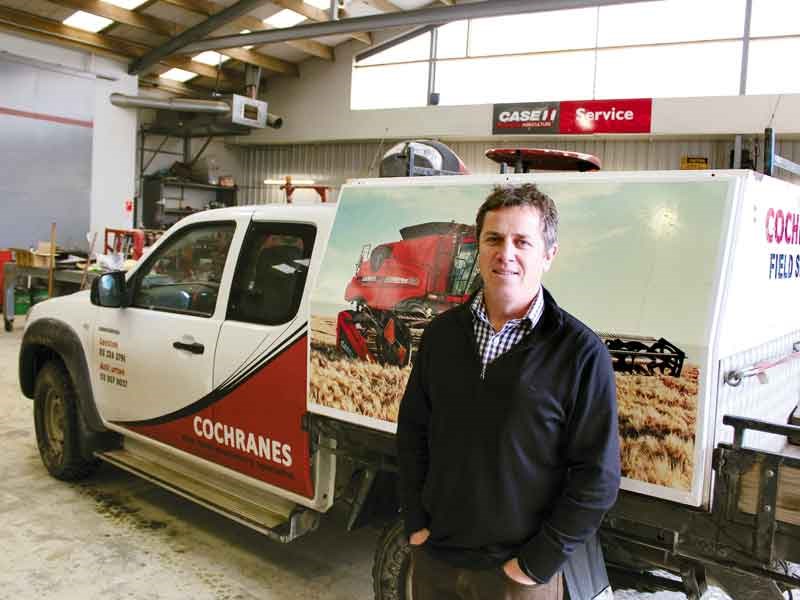 James Cochrane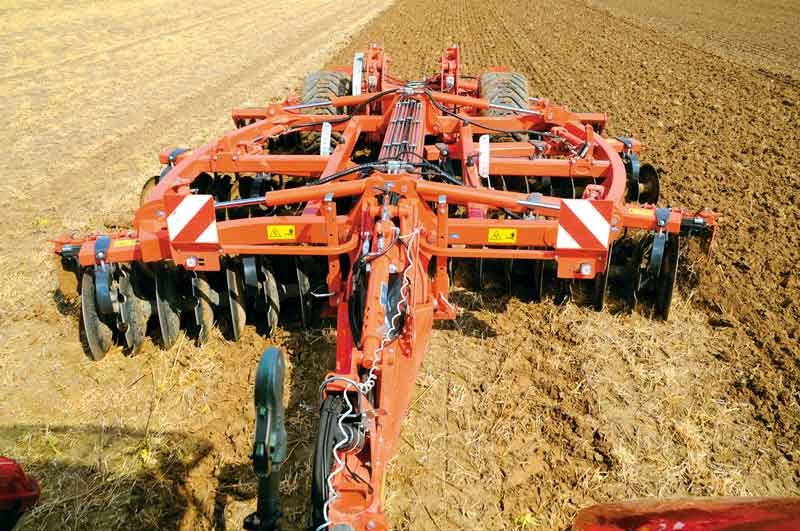 Kuhn Discs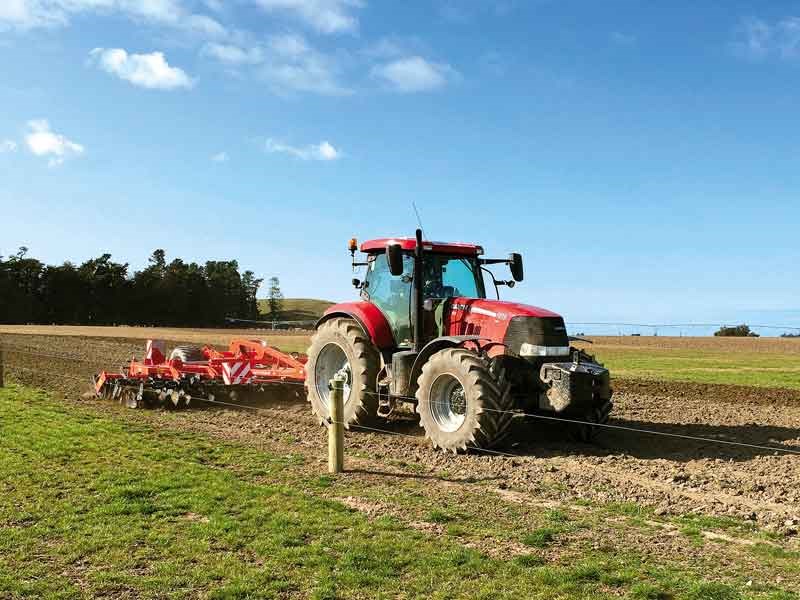 Case IH Puma pulling Kuhn discs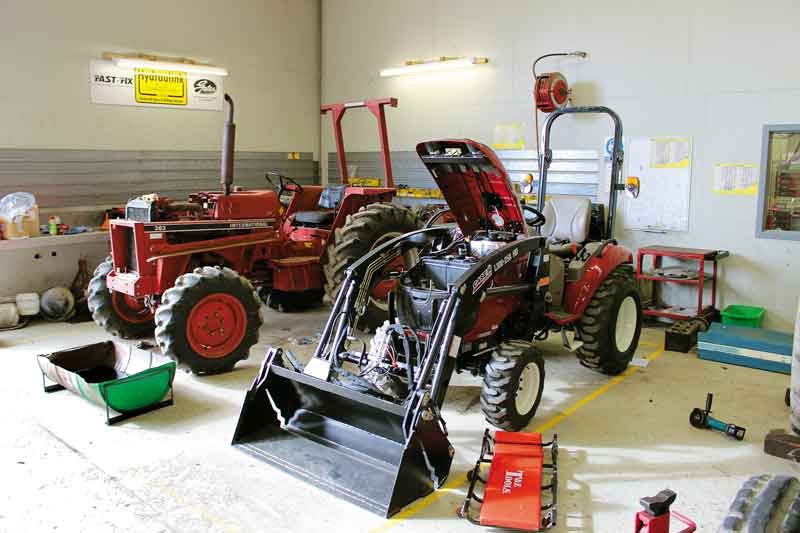 The Cochranes workshop in Leeston sees all manner of machine in for repair and refurbishment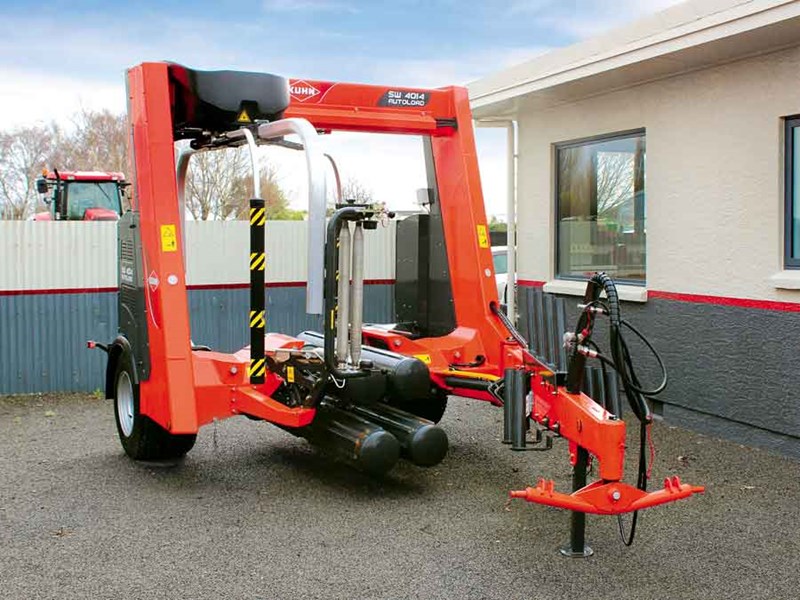 Kuhn Bale Wrapper

Farm Trader takes a look at family-owned business Cochranes headquartered in Leeston
Headquartered in Leeston and with branches throughout Canterbury and North Otago, Cochranes has been a mainstay for the Case IH branch in the South Island for more than six decades. The family-owned business has found that good old-fashioned hands-on customer service can survive into the modern technological age of hands-off precision farming.
There's plenty of history on-site at Cochranes' Leeston location, just beyond the clutches of Christchurch's ever-spreading southern suburbs.
It's here 66 years ago that this family business first set up shop. Since then, it isn't just the area the company does business in that has grown. An expanding stable of brands, widening product ranges, and always-improving technological offerings mean that today Cochranes has not only cemented itself as an innovative retailer but also as one that has built its business on old-fashioned senses of trust and customer service.
"My grandfather established the company 66 years ago and despite the fast-paced nature of many aspects of our operation these days, I like to think all of the values he held true back then are still with us today," sales manager, James Cochrane, says.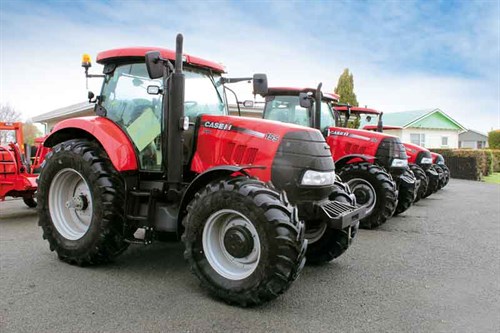 "One of the key differences with us is that we pride ourselves on knowing our customers. Knowing what they do and what sort of machinery is going to make the hard yards easier for them.
"We've always found the Canterbury farming community to be an honest bunch; a handshake is still more important than a piece of paper in many respects. And because we're a family business, we trade on our word. We depend on good feedback from our customer base, so if there's ever an issue with anything, we'll drop what we're doing and get out there in order to make it right."
Customer service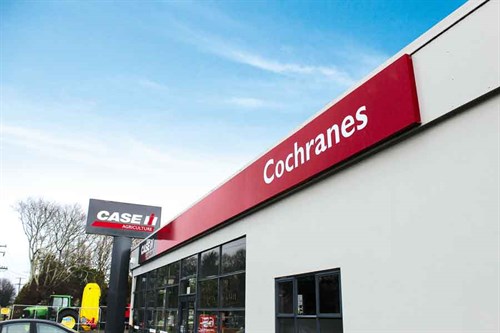 James says Cochranes offers a true 24/7 service these days with nearly 30 service utes, which carry large stocks of parts, available and on-call from the regional service centres. Both routine and emergency servicing are carried out on farm where possible, although Cochranes has a low-loader recovery truck should an issue require workshop remediation.
The utes are a big part of everyday business for the company, as its reach has grown throughout Canterbury and into North Otago. Cochranes even has a service agent on the West Coast these days.
James, along with Chris West and the extended team, which now numbers more than 65, spread across five branches, from Oamaru in North Otago up to Amberley in North Canterbury. To say Cochranes knows the Canterbury region is probably something of an understatement.
Cochranes portfolio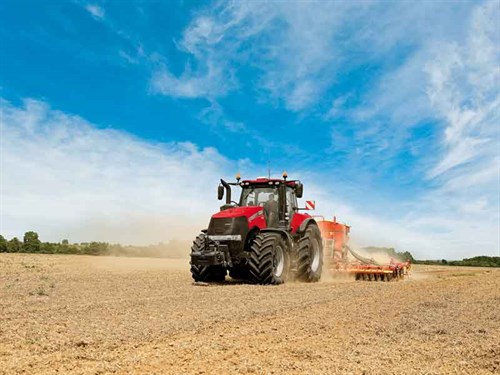 The Cochranes portfolio has expanded over the years to include Kuhn's extensive array of ploughing, tillage, seeding and hay and silage making equipment, Hustler livestock feed-out and spraying gear, as well as South Canterbury-designed Duncan Ag implements.
It's fair to say this third generation-led company stakes its reputation on Case IH – a brand of farm machinery Cochranes still sells, services, and supports to this day. In fact, the retailer has won silverware for its brand nous, including a Best Case IH Dealer award.
It's logical then that James and his team are in a good position to see how tractors, in particular, have evolved over time, both in terms of what operators expect out of them and the levels of technology now included as standard equipment.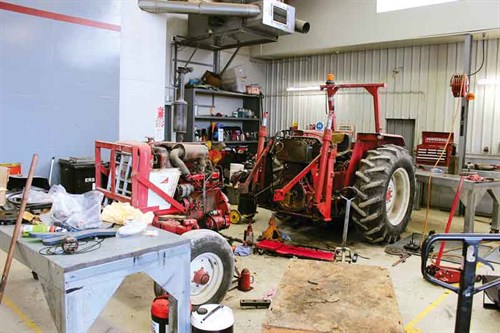 "I think one of the biggest changes in the last five years would have to be the use of GPS technology onboard," he says.
"Roll back the calendar, to say, 2012, and we might have had a five percent uptake in GPS technology from within our customer base. Now that's easily more like 30%. It used to be the case that the big guys would invest in this sort of leading-edge tech but increasingly smaller operations are starting to see the benefits, too.
"GPS guidance means less overlaps and a more efficient material spread across the land, and it doesn't matter how big your operation is to see these sorts of benefits when you're working smarter. Lately, we've also seen customers mention GPS as a way to lessen operator fatigue as well."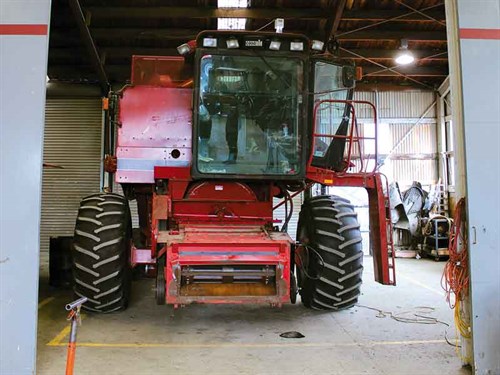 James says other changes in the machine model mix over the last few years include the introduction of protein metres on combines, which measure out a high and low protein mix based on advanced yield maps, more refined machine cabins with ergonomic seats and consoles, and notably a move to CVT transmissions – as perhaps exemplified by Case IH's Magnum 380 CVT winning 'Tractor of the Year'.
Case IH fully autonomous tractor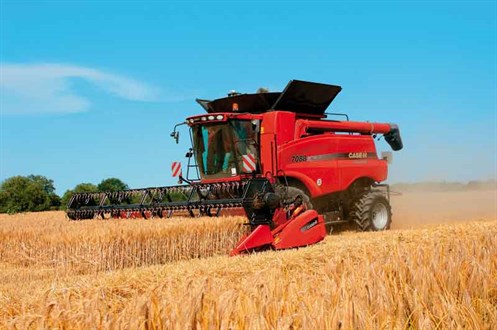 Case IH also showcased the world's first fully autonomous tractor concept recently. And while that might still seem like science fiction for the average landowner, whether they're in Patumahoe or Pendarves, with many models of tractor already able to steer themselves
and PTO implements able to 'talk' to the tractor in order to maximise operating efficiencies between the two pieces of equipment, the era of the automated machine is definitely upon us.
"We're only starting to see a more widespread reliance on semi-autonomous field operation, but degrees of this technology are already here, and Case IH is advancing in this area in a big way," James says.
For Case IH, the new move towards precision farming is encapsulated under the Advanced Farming Systems (AFS) banner and incorporates an entire suite of user-intuitive technologies designed to increase the productivity of the power unit and implement alike.
AFS AccuGuide auto-steer systems, AFS section, and rate control systems for seed and spray implements, as well as integrated data processing and analysis tools and even the ability to keep connected with Case IH equipment at a variety of points across a prescribed area with AFS Connect telematic and GPS technology, has moved the game on significantly for the manufacturer.
Keeping up with technological advances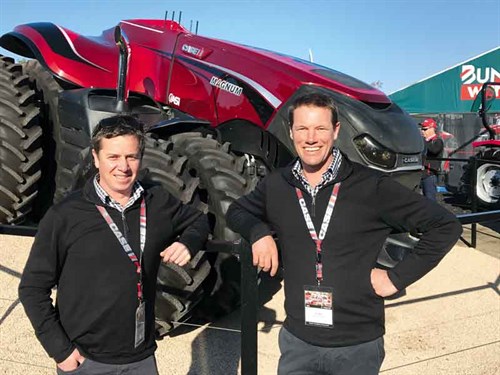 While the idea of the traditional handshake is alive and well at Cochranes, the need to keep both staff and customers up to speed with the linear leaps being made in technology available in farm machinery is an ever-present matter for Cochranes' management team.
"Our technical staff gets to as many expos and trade shows as they can to ensure we're ahead of the game in this regard. We have a fantastic relationship with Case IH, as well as our other brand manufacturers, such as Kuhn, Duncan Ag, and Hustler, so we are always up to speed on new developments and model updates coming our way," James says.
Also, with the increase in options for customers comes the reliance on forecasting correctly. James says the company employs a rolling six-month indent plan to ensure lead times on new machines aren't extended out beyond the needs of the clientele.
"We're lucky in Canterbury because there is such diversity here. Aside from arable farming, we also have vegetables, horticulture, lily bulbs; there's a variety across the region that necessitates different machine solutions. This obviously means we need to have a more varied portfolio, and managing that portfolio and delivering to customer expectations remains a complex task."
Changing times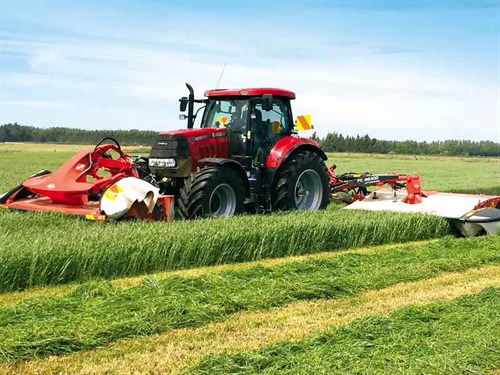 James says that 10 years ago, the Leeston sales yard would have played host to Case IH models between the 80hp and 500hp range. This has increased in recent times and now customers are able to peruse all manner of Case IH models, from 25hp up to 600hp. Similarly, the array of implements from the company's trusted band of farm machinery suppliers has evolved, too.
"The growth of hobby farming, especially within reach of larger provincial centres, has meant an increase in the popularity of smaller tractors. It's a different sort of customer that is looking for that type of machine, so we have to be conscious of that.
"This goes to show that the client base evolves just as quickly as the machines themselves do," James says.
"No two days are the same, but then, neither are any two customers. So the ag machinery sector makes for an endlessly fascinating environment in which to do business."
Keep up to date in the industry by signing up to Farm Trader's free newsletter or liking us on Facebook