Book reviews: November reads
---
This time of year is the ideal opportunity to catch up on rest and relaxation. MCD shares some of our favourite picks for the holiday season
Pick of the month
Origin
Dan Brown
Penguin Random House
$48
Reviewed by Esha Chanda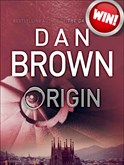 Dan Brown has found a formula that works for his readers and can be adapted into a cinematic adventure and the author holds that formula close.
Origin starts with Edmond Kirsch, a billionaire futuristic tech genius (think Elon Musk), who is close to announcing a discovery that he guarantees will change the world's perspective on religion. In one word, it will make religion redundant. But before the announcement is made, the host is assassinated at the event that's been live streamed across the world.
And the man at the centre of this tragedy is Professor Robert Langdon. Of course, there's a beautiful, strong-headed woman – the future queen of Spain in this case – who assists the professor in his endeavour to find the answers to the two most important questions: where do we come from and where are we going? And it's all hidden in Edmond's phone that's locked not with a four- or a six-character password but one that is 47 characters long and is a line from a poem.
Despite the similar situation Robert often finds himself in – we're talking about the science and religion tiff, ancient symbols, and a chase through a popular tourist destination –Origin, like every other book in the series, will make you want to turn one more page before you call it a night. It's the urgency to know how the story unfolds.
The big reveal, which is spread over a few chapters, was not as thrilling. But for Dan Brown fans, the book is worth a read, and it will certainly make it to the silver screen. So looks like Tom Hanks has a new project.
We have three copies of Dan Brown's Origin to give away. Be sure to enter our competition. Last date for entries: 8 January 2018.
Oxygen 
William Trubridge
Harper Collins
$39.99
Reviewed by Lisa Potter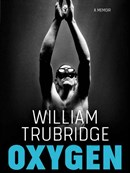 New Zealand world champion freediver William Trubridge has reached almost unimaginable depths in a sport where failure can be life ending.
His memoir is a fascinating insight into what drives him to push his body and mind to the absolute limit. His achievements have required enormous personal sacrifice and risk, yet the ultra-athlete continues pushing boundaries.
From his childhood growing up on a sailing boat, to his home today beside one of the world's deepest blue holes in the Bahamas, this is a heroic read of what it takes to accomplish such staggering achievements.
My Mother's Kitchen
Potton & Burton
$49.99
Reviewed by Lisa Potter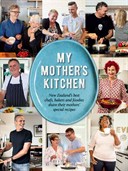 Ask most people about their favourite meal and odds are it'll be 'an oldie but a goodie' from mum's kitchen. This cookbook cleverly captures the essence of the food goodness that is dished up at home.
My Mother's Kitchen is a blend of nostalgia, comfort food, and memories all packed full of personality. It's soul food in every sense of the word. The stories shared by wel-known foodies such as Josh Emett, Peta Mathias, Fleur Sullivan Peter Gordon, Simon Gault, Alison Lambert, and many more offer a personal glimpse into their lives and early inspiration.
It's also a wonderful excuse to try some exciting recipes, from Irish soda bread to cinnamon oysters.
100 Great New Zealand Wineries
Douglas Renall
Bateman Publishing
$59.99
Reviewed by Esha Chanda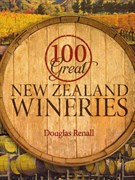 New Zealand is proud of its green rolling hills, wide landscapes, breathtaking views, the white sandy beaches, and the mountains and forests. But in this treasure trove lies yet another jewel – the home-grown wine.
For a small country, New Zealand sure has a fairly large wine industry. Wineries are spread across different regions, and author Douglas Renall has walked the vineyards and searched the cellars to form this list of 100 great wineries in New Zealand.
This 400-page book is all you need if you're planning a wine tour of the country. It includes wineries from all the main wine-making regions, and with each winery comes its backstory, the awards it has won, and the grape varieties grown. There are also handy tips such as cellar door hours, the signature wine you must try, and the cuisine on offer.
Father Christmas's Fake Beard
Terry Pratchett
Penguin Random House
$35
Reviewed by Esha Chanda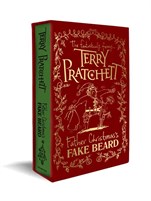 It's almost time for Christmas but we're doing away with the usual turkey, carols, and presents. Instead, we'll celebrate the season Terry Pratchett style. So think exploding mince pies, a 1987 computer's Christmas wish list, and St Nicholas causing a bit of a chaos at a toy shop. In his fantastically funny way, Terry brings a different version of one of the most beloved festivals of the year. 
The stories in this collection are from when he was just 17 years old. If I had to choose a favourite one, it would be The Blackbury Pie where 32 cooks, butchers, and grocers of a small town come together to make the biggest pie using empty swimming baths to mix the pastry, steamrollers to roll it, cranes and scaffolding to lower it for baking, and cement mixers to make the gravy.
Father Christmas's Fake Beard is a fun read. There are 11 short stories packed in time for those late-night bedtime reading during the holidays. It's the perfect Christmas treat.
Force of Nature
Jane Harper
MacMIllan
$32.99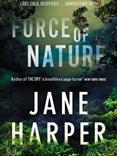 Reviewed by Lisa Potter
Pop this one in your Christmas stocking for the ultimate weekend read. It's not only a whodunit page-turner but also a journey through the misleading nature of humans and the Australian bush.
When five women set out on a corporate team-building trek and only four return, theories of what happened are many and misleading. Australian author Jane Harper keeps the reader guessing through to the final pages. Force of Nature is a hot follow-up to her cracking debut novel The Dry.
Paris
Alexandra Carroll
Pan MacMillan
$39.99
Reviewed by Esha Chanda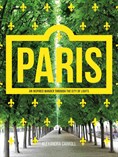 The City of Lights has an irresistible charm that has captured the imaginations of artists and lovers and dreamers and wanderers. For a tourist (or an armchair traveller), the beauty of the place lies in the magnificent Louvre and the Eiffel Tower that lights up as the darkness sets in.
But there's so much more to the city than this. As Alexandra explores in her book, the city's streets hold secrets dear to its local – haunts that only a seasoned Francophile would know, and this curated guide is a peek into that world.
The heart of the book lies in its stunning photography but the format of the book doesn't do justice to it. Move it to a larger, landscape-sized book and Paris would be livelier to the reader's eyes. But you can see why the author chose it to be the size of a handbook. It's easy to tuck it away in your backpack as you travel through the city.
If you've never been to Paris, this book will make you fall in love with it. If you have, you'll fall in love all over again.
Finding My Virginity
Richard Branson
Penguin Random House
$40
Reviewed by Lisa Potter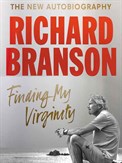 Arguably, one of the most famous entrepreneurs of this century, Richard Branson's exploits as a fearless daredevil are well documented, along with his brushes with death and his business ventures.
So insights into what makes this charismatic spirited individual tick make for a riveting read. Since starting his first business 50 years ago, he has survived five decades of staggeringly public successes and failure.
His personal musings on his last two decades are the perfect read for the Christmas holidays. His exploits and attitude are likely to encourage you to step outside of your own comfort zone. Who knows what will happen next?
A Place for the Heart
Peta Carey
Potton & Burton
$59.99
Reviewed by Esha Chanda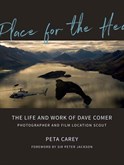 Dave Comer put New Zealand's beautiful landscape on the silver screen. A photographer and film location scout, Dave lived much of this life in and around Fiordland, capturing the stunning region on his camera from the 1970s until his death in late 2014. A Place for the Earth is an ode to his legacy.
The pages of the book carry the story of Dave through the eyes of his wife, Peta Carey. It's like going through a tapestry of a lifetime's work. It talks about his love for his country and his innate ability to bring to life wild landscapes unseen by the world. The photos and text and the little handwritten notes and doodles from Dave are a time capsule of his life and work that he was so passionate about. It takes you back in time to the beginning when he started exploring Fiordland up until he found Middle Earth.
Yummy, Easy, Quick
Matt Preston
Mac Millan
$39.99
Reviewed by Lisa Potter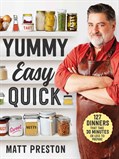 You had me at yummy. Add easy and quick to the equation and I'm sold. Award-winning food writer and television personality Matt Preston is known for his larger than life persona, and in this book, he focuses on more than 100 easy dinner recipes, which take 30 minutes or less to prepare. That sounds like a sure-fire recipe for success given today's busy lifestyles.
With titles such as Marnie's Thighs Get a Workout and Nun in Suspenders, you know this is going to be flavoursome fun eating. The recipes are stupendously achievable, there are loads of useful quick tips, and enough taste inspiration to make 2018 a delicious home-made feast-fest every night. That's dinner sorted.
Keep up to date in the industry by signing up to Farm Trader's free newsletter or liking us on Facebook