Book reviews: Great reads for the New Year
---
Kick off the new year with a renewed determination to live and eat healthier. Farm Trader's reviews are half delicious recipes and the other half dedicated to celebrating rural New Zealand
Feed Your Brain, The Cookbook
Delia McCabe
Harper Collins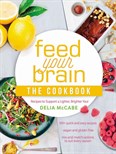 If you're anything like me, most often you think about feeding your tummy and tastebuds – and not your brain. In this gem of a book, Delia McCabe reveals simple-to-follow advice around eating to help keep you feeling alert and bright all day, and helping avoid the dreaded mid-afternoon brain slump.
Everything from food intolerances and food additives, to the vitamins and minerals your brain needs is explained. She also highlights the importance of eating seasonally and not getting bogged down with complicated cooking processes.
With more than 100 tasty recipes (all vegan and gluten free), there's plenty here to tempt even the fussiest palate –and your brain as well as your body will appreciate the effort.
Low Carb, Healthy Fat
Pete Evans
MacMillan Publishers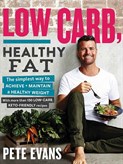 The eternally optimistic Pete Evans has attracted a lot of flack over the years for his dietary advice – but love him or hate him, there's no denying he creates some delicious food combinations. And any meal free of preservatives and additives, has to be a better option.
In his latest book, Pete explains the science behind the low carb lifestyle, with simple recipes to kick start you on the journey and many more to keep your tastebuds satisfied along the way.
The first 40 pages are packed with information around some of the most common 'food confusions' out there, from healthy fats, to glucose and insulin, hidden sugars and gut health. The rest? Delicious mouth watering recipes.
The Tart Tin
Matt Cross
Potton & Burton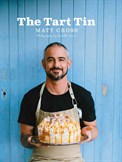 Chef Matt Cross has no objection at being referred to as 'that tart man'. In fact he takes it as a compliment. The talented dessert chef has a passion for tarts, stemming back to his childhood when he started learning to bake with his mother and grandmother aged just five.
He has continued down that sweet path, selling his baked goodies from his 1974 Sprite caravan. These days his recipes are hotly sought after and if you do nothing more than start off with the first recipe in the book (Ultimate Chocolate Brownie) you'll be sweetly satisfied. Matt's personal anecdotes are dotted throughout and there are many nods to his early experience, including Mum's Sticky Lemon Loaf.
Gordon Ramsay's Ultimate Fit Food
Gordon Ramsay
Hachette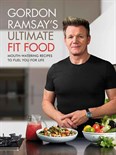 Renowned for his potty mouth just as much as for his recipe prowess, these days celebrity UK chef Gordon Ramsay is fighting fit – and encouraging others to be the same. Ultimate Fit Food is divided into easy-to-use sections, including high-protein recovery meals for the evening after or carb-loading for the night before, as well as guilt-free treats or light lunches to keep you on track.
So, whatever your mindset for your new healthy lifestyle; simply flick to the relevant chapter and enjoy the tasty goodies. Merging his culinary instincts with his desire for a healthy lifestyle has resulted in healthy options which also taste great (the two don't always go hand in hand!).
High Country Stations of Lake Takapo
Mary Hobbs
Potton & Burton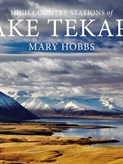 While many coffee table books capture the stunning beauty of the MacKenzie Country, it's not until you immerse yourself in the lives of the station holders who farm and work this land, that you truly grasp the complexity of the region.
Author Mary Hobbs has a unique insight into Tekapo and the legendary MacKenzie Country, having lived there for decades. In this book, she shares the history and lives of families who live on the surrounds of the glacial-fed lake, having survived everything from drought to snowstorms.
Their stories capture the essence of what makes New Zealand so admirable – the hard working, driven farming families relentlessly toiling to survive. Station life is a true labour of love and it's a fascinating read following generations of life on unforgiving hill stations.
A Place for the Heart: The life and work of Dave Comer
Peta Carey
Potton & Burton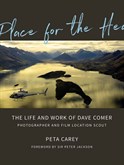 Whether or not you are a fan of The Hobbit and Lord of the Rings, there's no denying the impact these movies had on the public perception of New Zealand. Much of this is due in part to Dave Comer; a highly respected photographer and film location scout, credited as 'the man who found Middle Earth'.
A Place for the Heart is a stunning collection of his most compelling images, and of his life before he sadly passed in 2014; sharing tales of his time spent working in the helicopter venison industry and the international film industry, as well as the people whose lives he touched.
With a moving foreward written by Sir Peter Jackson, this is a deeply personal book and a testament to the many facets of Dave Comer and his undeniable skills. Written and put together by Peta Carey, the book has been lavished with care and respect, and it shows.
Aotearoa: The New Zealand Experience
Potton & Burton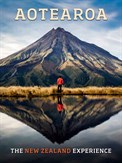 It's been many years since I felt the urge to rip pages out of a book, but these images are so magnificent that it's hard to leave them in (they'd look amazing framed on a wall). On page after page, vibrant colours clamour for attention with jawdropping landscapes.
Each page features a heartstopping image; one after another, requiring a small pause of time to be enjoyed and appreciated. Aotearoa aims to showcase all that is unique and special for the New Zealand traveller, and while it's certain to prove popular with tourists, capturing all corners of the county; every Kiwi home should also have a copy, to remind them to explore the magnificence of their own backyard before straying further afield. Ticking off some of these destinations should feature on everyone's 'To Do' list for 2018.
Edmund Hillary, A Biography
Michael Gill
Potton & Burton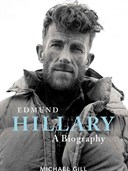 If you're looking for a book to immerse yourself in this year, this 500-plus page tome is a good place to start. A fitting tribute to Sir Edmund Hillary, offering fresh and unique insights into his life, it is packed with tales of his adventures and the people whose lives he touched.
Author Michael Gill was a close friend of Edmund Hillary's for nearly 50 years, accompanying him on many expeditions as well as being involved with his Himalayan aid work. Granted access by the Hillary family to private photos and papers, this insightful biography peels away another layer of the complexity of the man who has become a Kiwi icon and legend. From the highs to the lows, there is no denying this extraordinary man lived an extraordinary life.
Keep up to date in the industry by signing up to Farm Trader's free newsletter or liking us on Facebook