Farm advice: New hazardous substances regulations
---
Are you meeting regulations around managing hazardous substances on your farm?
The Health and Safety at Work (Hazardous Substances) Regulations 2017 came into effect on 1 December and aims to reduce the harm caused by hazardous substances in the workplace.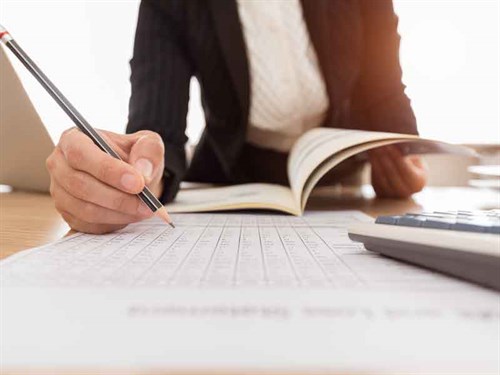 With this is mind, now is a good time to review your current hazardous substances management to make sure you are not only complying with the new regulations but also doing everything you can to protect your team.
What has changed
So what has changed under the new regulations? Not too much, which is good news for those who are already following best practice, and I know many of you are.
One change is that it's now mandatory to keep an inventory of all hazardous substances, such as petrol, diesel, fertilisers, and cleaning solutions, and their safety data sheets.
Many of you are already doing this, which is great, but if you aren't, you need to make it a priority.
Also, don't forget to review your inventory and safety data sheets regularly as they are only effective if they're up-to-date and accurate. For those who haven't yet got an inventory and aren't sure where to start, I recommend WorkSafe's Hazardous Substances Calculator. This makes the process of creating your inventory easy and has the added bonus of outlining what control measures you need to have in place to ensure you are compliant. Whatever approach you take, ensure your list includes the quantities and where they are stored. 
The safety data sheets are important, as they outline the risks the substances pose, how to use and store them safely, and what to do if there's a spill or you're exposed to them.
The regulations also have specific requirements around providing information, instruction, supervision, and training to ensure workers know how to safely use, handle, and store hazardous substances.
So it's important to make sure your teams using hazardous substances are aware of
the health risks and have appropriate protective equipment and training to keep themselves safe.
Under the regulations, some substances may need to be secured and only handled by people with the appropriate training. Remember, despite taking all these precautions, accidents can happen sometimes. So make sure you have an emergency plan in place that includes who to contact depending on the situation. 
For further information on the new regulations, visit the WorkSafe website, and for more on risk management, visit the DairyNZ website.
Help and support
Rural Support Trust
Specialised support for farmers
0800 787 254
Depression website
depression.org.nz
0800 111 757
Farmstrong
farmstrong.co.nz
The Low Down
Youth depression website
thelowdown.co.nz
Mensline
Men's helpline (5.30pm–11pm)
0800 636 754 (outside Auckland) or
(09) 522 2500 (Auckland)
Keep up to date in the industry by signing up to Farm Trader's free newsletter or liking us on Facebook