Farm advice: The value of irrigation
---
With the frequency of droughts expected to increase, there is a need to look at investing in infrastructure to deliver water where and when it's needed
Water infrastructure is critically important to many regional economies, particularly in our east coast areas. Irrigation currently contributes $5.5 billion to New Zealand's GDP, with a number of New Zealand studies confirming that for every 1000 hectares of irrigated land developed, 50 new jobs are created.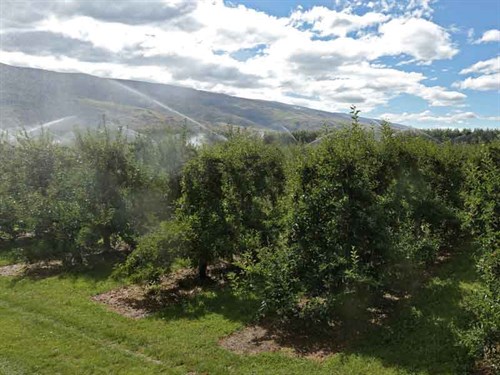 With soils expected to get drier and the frequency and intensity of drought expected to increase, the ability to store water for agriculture and for urban water supplies will become ever more vital. Droughts have hit New Zealand agriculture roughly twice a decade and can be expected to increase in the future, according to the report. 
With a shift towards more intense rainfall events occurring along with eastern regions receiving less rainfall while west coast areas receive more rainfall, there is a need to look at investing in infrastructure to deliver water where and when it's needed. This will help protect New Zealanders from regular drought-related food price spikes or shortages.
Water storage can also be designed to have environmental benefits. For example, the Waimea dam will allow guaranteed minimum river flows while Central Plains Water is planning to recharge lowland streams and will help resolve current groundwater allocation issues by switching many groundwater users to alpine sourced water.
Irrigation NZ conference and expo
The global importance of irrigation will also be on the agenda at our national conference, which takes place in Alexandra from 17 to 19 April. Ros Harvey, managing director of Innovative Australian AgTech business The Yield and co-founder of the Food Agility Cooperative Research Centre and the Knowledge Economy Institute will talk about how we can provide 60% more food by 2050 to feed the world's growing population. She will discuss the role of irrigation and new technology and how we can meet this challenge without compromising the future. 
Stuart Styles, the director of the Irrigation Training and Research Center from San Luis, California, will talk about how New Zealand's irrigation practices and regulatory regime compare to the rest of the world. The conference will also include field trip options and an expo.
Those attending can choose between a pastoral farming tour in the Manuherikia Valley and the Maniototo, visiting local orchards, or seeing a range of local vineyards. Each tour will provide an opportunity to see the best practice irrigation in action.
We have chosen Central Otago for our conference, as the history of irrigation is intimately linked to the region's Gold Rush. Rights to take and use water date back to the 1860s and were linked to mining but were then changed to be used for irrigation.
Historical water rights will expire in 2021. Otago is now at a crossroads with the amount of water available for irrigation expected to reduce and water permit holders needing to look at innovative ways to optimise water use. Local farmers will talk about how they are working together to come up with innovative irrigation solutions for the future. We invite farmers with an interest in irrigation to join us at the conference. 
For more information, visit irrigationnz.co.nz. 
Keep up to date in the industry by signing up to Farm Trader's free newsletter or liking us on Facebook