Farm advice: Implementing the government's water standards policy
---
Understand the government's water standards policy coming into action in the new year
One of the hot issues in the recent election campaign was raising the water standards in our rivers and lakes. Regional authorities are the bodies charged with implementing the government's water standards policy.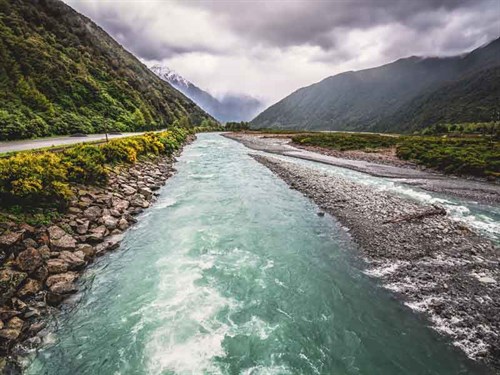 All regional authorities have implemented, or are in the process of implementing, plan changes designed to enable them to achieve the minimum water standards set by the New Zealand Government.
Reduce leaching into waterways
One of the aims of these plan changes is to reduce the amount of nitrogen and/or phosphorous leaching from farms into our waterways.
The main tool to achieve this is the 'farm management plan' which is, generally speaking, a plan for each individual farm as to how that farm can be operated so that its nutrient leaching is kept at a particular rate.
A typical farm management plan will have several elements but will almost certainly involve a 'nutrient budget' which will look at the nutrients introduced to the farm, either naturally or by intervention. It will also examine how those nutrients then either leave the farm by way of a finished product – such as a crop, or as milk, or as a cattle beast – or whether they leave by way of leaching through the soil into rivers and lakes.
In essence, a farm management plan summarises environmental risks identified on a property and how those risks will be managed in order to comply with the legal requirements of each regional plan.
You will either be already actively engaged in this process or, where plan changes haven't yet been finalised, you will at least be aware of what is happening in your region. By necessity, the plans are regional as there are a number of factors that will be different in each region and which will impact upon the environmental risks farming might give rise to. Obvious regional differences are the type of soils, the climate, the intensity of farming and so on.
Plans should now form part of the due diligence process
One of the interesting byproducts of this process is that farm management plans will now become a very important part of the due diligence process when buying a farm.
Historically, farm due diligence was based around past production and the methods applied to that particular farm. Probably little due diligence was carried out (or needed) in relation to the regional plan as it related to the area in which the farm was situated.
From now on, if you're considering buying a farm, it will be critical to understand not only the regional plan's rules, but also to obtain a copy and understand the particular farm management plan in relation to the farm you are looking to purchase.
Historic farming and production information will still be vital. Equally as important, however, will be for you to have an understanding of the use to which your farm might be put in the future, and what restrictions might be in place, or changes to farming practices, that might need to happen.
Some of those restrictions or requirements of a particular farm management plan may not only impact upon the cost to the farming operation, but also on the intensity of the farming that could be carried out. Both of these would affect the farm's bottom line.
Imperative to understand your regional rules
The other matter to take into account is that the farm management plan system, and the rules each regional authority have either adopted or will be adopting, are all relatively new. No one knows the extent to which they will work. Science and farming methods are continually evolving. What isn't likely to change, however, is the prominence of the environment as one of the major political issues of our time.
For that reason, it's imperative that you properly understand your regional authority's rules around the environment and the particular farm management plans relating to your area or an area in which you propose to purchase. 
Neil Dent is a partner in Hastings law firm, Gifford Devine. This article was first published in Rural eSpeaking (Summer 2017), the client e-newsletter of NZ LAW Limited member firms. Gifford Devine is a member of NZ LAW.
Keep up to date in the industry by signing up to Farm Trader's free newsletter or liking us on Facebook