Effluent Feature: Slurryquip
---
Although manufacturing has returned to its original home in Northern Ireland, the Slurryquip brand looks set to rejuvenate its presence with a number of new products set for release
Slurryquip company owner, Richard Fitzpatrick, is forging ahead attracting new customers and export markets, since re-establishing Slurryquip's manufacturing base back in Northern Ireland.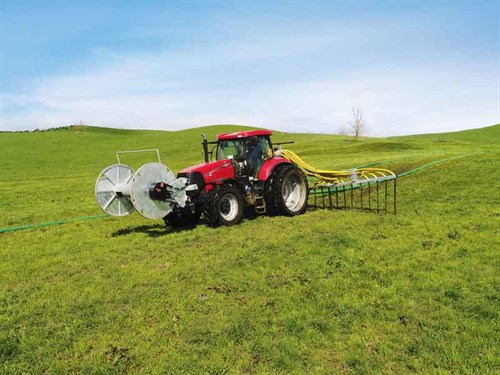 Built by Panther Machinery Limited in Clough, County Down, Slurryquip machines have proven themselves to be an efficient method of spreading slurry.
Panther Machinery was started by Richard, who currently runs the business alongside his son, Seamus. The company manufactures a range of umbilical systems sold in the UK and Irish markets, which are exported to New Zealand, Norway, Spain, South Africa, Canada and Australia. Richard says they are also well on track to launch a range of new products in the near future.
"We have a lot of new equipment coming including a new dribble bar design, a front or rear mounted PTO compressor for blowing out the pipe, a new reel design, our own higher-output macerator, a range of our own couplings and a new fuel-saving force fed pump," he says.
The new umbilical machine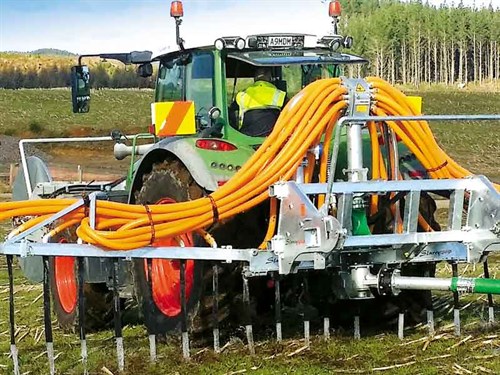 Richard claims the new umbilical machine will "revolutionise umbilical slurry spreader" and will "torpedo the competitors out of the water."
Richard freely admits he has slurry running in his veins, having accumulated almost 25 years experience in manufacturing umbilical slurry systems. In fact, he was the first manufacturer to adapt the system to suit European grassland farming practices following its debut in the North American market.
With Northern Ireland running high density livestock farms, Richard saw a need for such a system in his home country and started off a company called SlurryKat back in 1993. "I developed the umbilical slurry spreading system to suit the land and farms in Northern Ireland back in 1993. At that time I launched the SlurryKat company and ran it for 15 years, before selling it to its current owners in 2008.
"While running SlurryKat, we manufactured over 850 umbilical systems which were exported all around the world, such was the demand for the product. Users of the umbilical systems quickly found that they could spread more slurry and create less damage, compared to using the traditional tanker method, and at a cheaper cost," he says.
Richard also takes credit for introducing the slurry reel, which transports the piping required for the umbilical system.
Moving countries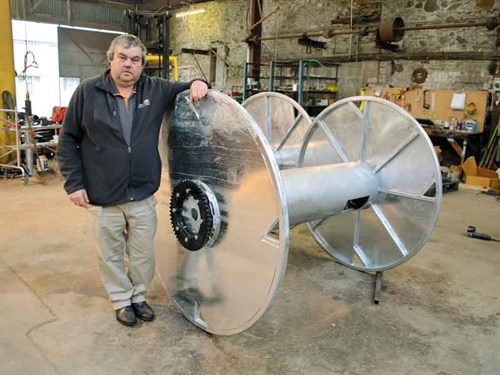 In 2008, he sold SlurryKat and moved to crop farming in Australia's New South Wales. It was there he founded the Slurryquip brand and began to manufacture a new range of systems for Australian farmers.
The farm in Australia was sold in 2010 when Richard moved to New Zealand. And, after exhibiting his products at a show in the South Island, the company really took off here.
"Milk prices in New Zealand were high in 2010 and so I feel I got in at just the right time," he says.
"Farmers saw the need for the system and how it could benefit their farms. Contractors, too, saw how the Slurryquip system would make them more money.
"We were visiting farms in New Zealand with thousands of cows each on them. One had over 13,000 cows and another over 6000 cows. That is a lot of slurry to spread.
"So, a new assembly plant was set up in New Zealand to facilitate customers there."
Next Richard developed the first combi system; putting a spreader and reel together, along with the first backpack system.
Richard and his son Seamus, who was also based in New Zealand, returned to Northern Ireland in 2015 to develop their Irish farm and continue manufacturing the Slurryquip range of spreading systems.
With Norway being an equally important market for Richard, he works closely with dealer Helgeland Maskinteknikk in Austbo. He mentions a container full of Slurryquip machinery is currently making its way via truck from the Slurryquip head office to the Norwegian dealer for new customers there.
Times are changing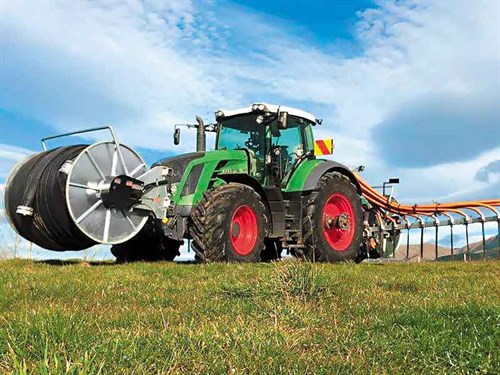 When Richard first developed the umbilical slurry spreading system he used four inch piping which suited the heavy, wet Irish fields. But times are changing.
In all his new systems – and to suit his export customers – Richard now only uses five and six inch piping, as outputs are higher and spreading costs are lower. The problem in Northern Ireland, though, is getting customers on the same wavelength.
"Overseas contractors charge by the cubic metre for spreading slurry and each system has a flow metre attached. But at home they charge by the hour.
"Our tests in Norway have found that by increasing the size of the pipe to a combination of five and six inches, we can actually increase the outputs and the profit for spreading by up to ten times.
"It's a mistake to think that smaller pipes produce more output pressure and therefore more volume. I'm manufacturing systems now with five and six inch pipes or a combination of both. We can comfortably spread 200 to 300 cubic metres of slurry per hour, which is more than can be achieved by tankers and at a fraction of the cost."
Keep up to date in the industry by signing up to Farm Trader's free newsletter or liking us on Facebook