Product Feature: Polaris
---
Evolution and consolidation is a tag that sits comfortably with key Polaris updates for 2018
ATVs continue to be a popular choice for New Zealand farmers and first up in the Polaris ATV collection is the evolution of the UTE 570 HD EPS – a model with more than five years in-field development and constant refinement, indicative of Polaris tireless development of new and existing models.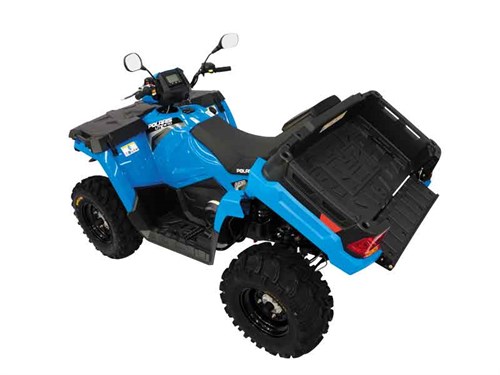 The UTE 570 HD EPS features practical farming solutions with a front rack and large tipping dump box at the rear. Built on a longer wheelbase for better load distribution and superior ascent and descent characteristics, the all-wheel-drive (AWD) UTE is also switchable to 2WD and includes Four-Wheel-Descent Control (4WDC) with engine braking for added confidence.
The heavy-duty suspension componentry includes sealed suspension bushes and splines plus grease nipples for ease of maintenance. Electronic Power Steering (EPS) and an adjustable speed limiting device rounds out the package.
For 2018 model year, the UTE 570 HD EPS now features VersaTrac. Also found on the entire range of Ranger Utility SXS vehicles, VersaTrac is colloquially known as Turf Mode, which enables the wheels to rotate independently of one another, allowing tighter turns and reduced 'tearing' of delicate surfaces such as fine turf or compacted pathways.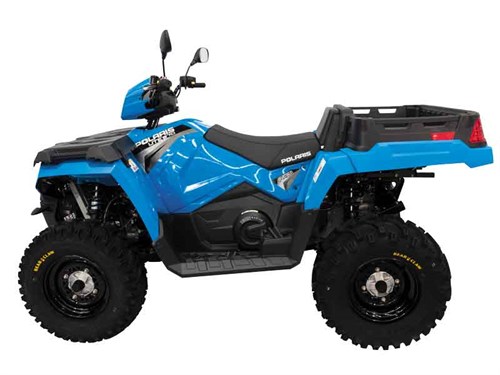 Switchable from the handlebar, riders can toggle from Turf Mode to 2WD (locked rear diff) to AWD to 4WDC. The new UTE is also finished in an inspiring brighter 'velocity blue' colour, which is not painted but within the moulded body work to keep it looking good for longer in a working environment.
In the extension ROPS equipped range, seating configurations start with the unique single-seat ACE, which is rated to carry 261kg and with a towing capacity of 680kg. The ACE provides a compact and narrow footprint for extraordinary access and manoeuvrability plus ROPS and car-like controls. It really is the starting point for Polaris Safety Technologies, which underpin the entire Polaris Side x Side range.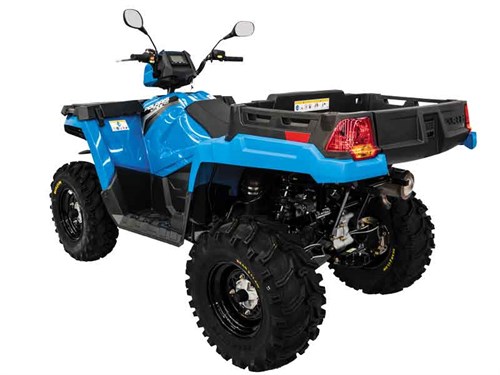 The Ranger series of Side x Side utility vehicles provides a vast selection of models to satisfy virtually every imaginable requirement: seating from two to six seats, petrol, diesel and electric, two-wheel-drive, and All-Wheel-Drive plus VersaTrac. With innovations such as 4WDC, Polaris has eliminated some of the criticisms from owners operating in hilly terrain levelled at some other side x side brands. Accessory choices are abundant and can be found in the 192-page accessories catalogue or online.
The US company is the largest supplier of side x side utility vehicles worldwide. Full details of specifications and features can be found at polarisnewzealand.com Not all models have all features, so it's a matter of selecting the model that best satisfies your needs. A New Zealand wide dealer network is equipped for sales and service.
Keep up to date in the industry by signing up to Farm Trader's free newsletter or liking us on Facebook