Farm advice: Attracting quality staff
---
DairyNZ on how to find the right person for the right job
We all know how hard it can be to attract quality staff and how great it is when you find someone who works hard, knows their stuff, and has the right attitude. The dairy sector continues to face a staffing shortage and over the next few months, many will be vying for the same talented people to fill roles for the coming season. To put it in perspective, over the last two years, 10,680 dairy farm vacancies were posted on Farm Source alone.
To get the best person, have you thought about how to make yourself stand out as an employer? I recommend thinking about what makes you and your farm truly unique. For an impartial opinion, why not ask your current and past employees what they like/d about working for you? Make a note of what sets you and your farm apart and incorporate this into your job advert/s.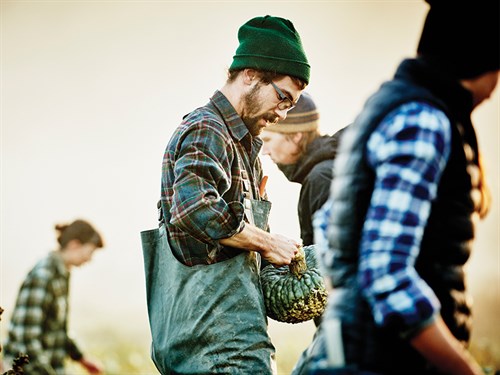 I've seen a number of job adverts with a long list of benefits such as competitive salary/hourly rate, accommodation and flexible working hours, to entice applicants. This is great, but we need to make sure we're living up to these so that we retain these people in the sector.
How much we pay is an important factor when it comes to applying or not applying for a job. When it comes to pay, I recommend referring to it as a Total Package Value (TPV) and take some time to explain how it is made up to avoid any confusion. Otherwise, if the salary for a role is listed as $50,000, for example, but doesn't mention that it includes an accommodation allowance, it may put some people off applying.
TPV is the total value of the remuneration package, including cash and non-cash benefits. To calculate TPV, assign a monetary amount for each item/benefit and then add them up. Wages are obvious but for non-cash items, such as food and accommodation, you may want to investigate what is fair. In regards to work hours, use your timesheet data to have an honest conversation about hours with prospective employees. If you don't currently use timesheets, there are some useful templates available on the DairyNZ website. We hear all the time that good hours of work and a good roster are crucial for employees and ultimately will help you attract and retain quality team members.
As always, clearly articulating what you can offer in a job advertisement and being upfront about what you are looking for, allows you to find candidates that are interested in the job you are offering and more likely to stay long-term.
For more information on attracting quality staff, visit dairynz.co.nz/people/employer
Keep up to date in the industry by signing up to Farm Trader's free newsletter or liking us on Facebook