Farm Advice: Monitoring chemical spray drift
---
Accidental application of chemical sprays can cause an immediate and devastating effect on crops
With so much more international and domestic focus on our reputation as a clean green New Zealand, there are many challenges to ensure that these images remain sustainable.
One area of weakness for our primary producers, who have focused their marketing emphasis on providing high quality, clean, and pure food products, is the damage (or even complete destruction) that can arise from accidental or careless tainting of our food chain.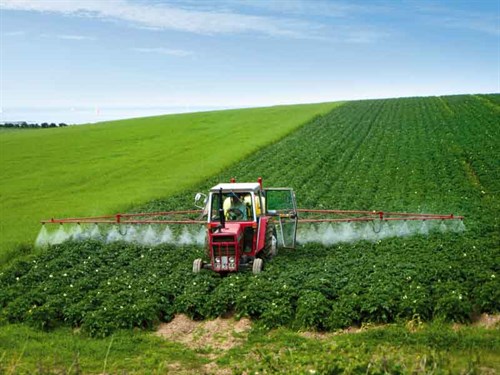 Nowhere is this more damaging than where food sources are damaged as a result of contamination through chemical application to plants or produce.
Huge risks for primary producers
A concern for any primary producer is the risk to their crops or plant stock through a deliberate or accidental application of chemical sprays. This can cause both an immediate and devastating effect on current crops and long-reaching implications on production to vines or established plant stock.
While direct application is a controllable risk to a producer, the risk of inadvertent application through careless or inadvertent spray drift has resulted in dire effects for vineyards, organic farmers, and other primary producers.
What is spray drift?
Spray drift describes the effect of agricultural or horticultural sprays being applied to areas and plants that it was not intended to be applied.
While this can be as simple as the person applying the spray being too generous or vigorous with their spray application, spray can also drift due to environment factors such as unforeseen or unconsidered breeze, wind, or atmospheric inversion effects resulting from air currents.
Spray particles can be trapped in a pocket of air while they are blown along before finally being released over an area where it was not intended to be released; the resulting effect is as if that area was directly targeted with spray.
Think before you spray
Whether you're a farmer or a contractor applying the spray, you need to think about a wide range of matters to prevent spray drift.
You must take into account the chemical involved and its effect, the topography of the area being sprayed, the types and sizes of spray nozzles and droplets, the weather conditions such as winds and inversion layers on the day, the proposed application method, and the size of the safety buffer areas needed.
It's also prudent for you to consider both the property being sprayed and its surrounding area, the farming practices and crops immediately surrounding the property to be sprayed, be it by air or by ground-based application.
If you don't take all these matters into consideration, the risks could result in you being left open to a claim for negligence and nuisance by the affected parties seeking damages and compensation for their loss.
To make it worse, you could also be prosecuted for environmental breaches (under the Resource Management Act) and workplace safety breaches (under the Health & Safety at Work Act) if these can be shown to have occurred.
Suspect spray drift?
In the event of being accused of spray drift, it's important for the applicator and farm owner to be able to show that they have taken all practical steps to prevent or mitigate issues that could arise from the application of chemicals.
If you think you've been affected by spray drift, it's important to establish links between the damage or suspected damage, and the applicator and farm owner. As a successful conviction will require that, you, as the claimant, establish on the 'balance of probabilities' that the damage resulted from the actions of the applicator and/or farm owner on that particular day.
You will need to collect accurate and compelling evidence of the incident. This
could include:
Notes about conversations with the applicator asking what is being applied and why
Evidence that you asked them to stop due to the risk of damage, noting the risks apparent to you and your crops through accidental or deliberate application of the chemicals
Photographs of the application that clearly identify the parties and equipment and includes the date of the events
Samples of the affected crops or foliage, and
Details of the weather conditions and patterns. 
You should have multiple samples of exposed crops and foliage. They should be stored in individually sealed plastics bags clearly labelled with the place taken and the date and time, and stored in a freezer for laboratory testing.
You should also immediately get advice from an industry specific professional who is experienced in the risks and assessment of spray drift and the prosecution of such cases. In order to pursue a successful claim, you should also talk with your lawyer who will advise on the details to be collected and how they should be handled.
As it takes a long time required to pursue a claim such as this, it's essential you get as many details and collect as much evidence as possible at the time of the event. Frequently, the events are being considered one to two years later where the benefits of hindsight are minimal.
The damages that can be awarded for a spray drift offence can be financially crippling. A recent court finding from Victoria, Australia highlights the inherent risks where inadvertent spray drift affecting a vineyard resulted in a record A$7 million in damages being awarded to the vineyard for lost grape sales, costs of re-establishing the vineyard, and future loss of grape sales while the vines regrow. 
Think before you spray
What sprays are you using and what are their effects on crops and plants?
Topography of the area being sprayed and those of properties nearby
Crops and plants in the vicinity
Proposed application method
Types and sizes of spray nozzles and spray droplets
Weather conditions – wind and inversion layers, and
Consideration of the risk in proceeding with spraying.
About John Sheddan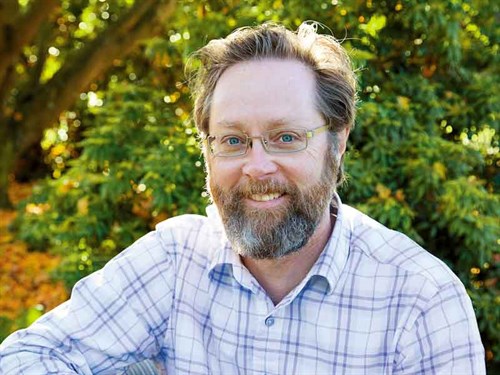 John Sheddan is a director of Gore law firm, Sheddan Pritchard Law Ltd. He specialises in rural and commercial issues involving rural and residential property sales, business sales, leases, subdivisions, the desire for the succession of businesses and family farms to future generations, and the multitude of issues that arise with such matters. Sheddan Pritchard Law is a member of NZ LAW Limited.
Information given in this column should not be a substitute for legal advice.
Keep up to date in the industry by signing up to Farm Trader's free newsletter or liking us on Facebook