Profile: Keenan InTouch
---
Extra milk and increases to daily live weight gains are just two of the benefits New Zealand farmers using the Keenan InTouch system are experiencing
Almost 100 dairy, goat, and beef farmers in the country are benefiting from using the new technology, with more expressing interest on a regular basis. The Irish company first introduced the Keenan InTouch system in 2009, and it is now being used on 3000 farms across the world feeding more than 300,000 animals.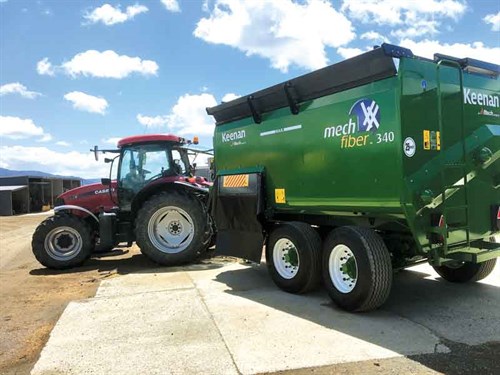 The system itself has undergone some changes in that time and in 2011 was developed further to use cloud technology as a vehicle for transporting information from farm to the computer.
Now under the umbrella of Alltech Keenan, InTouch is adding some extra features, including a new control box and a new app to make it easier for farmers to use. Basically, InTouch is a live review and support service with skilled nutritionists using simple technology to ensure farmers are mixing the exact rations their animals require every day.
Seamus Callanan is the Alltech Keenan business development manager for New Zealand and is based in Hamilton. "In New Zealand, I have 92 farmers on the Keenan InTouch system. To give you an idea of how successful it is, I have only had two farmers in less than four years that did not stay on the system," he says.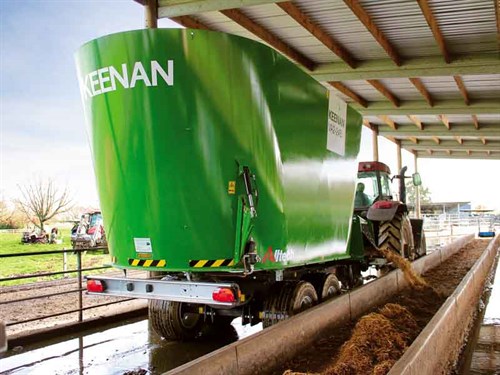 "Dairy farmers are achieving an extra 20 to 40kg milk solids per cow per year in extra production. Milking goat farmers are increasing production by up to 40%, which has given us stature to the tune that 50% of all goat farmers in New Zealand now have a Keenan."
Looking at the users, 55% are dairy farmers, 40% are goat farmers, and five percent are beef farmers. Seamus says there are around 387 Keenan feeders in use throughout New Zealand and outlined how InTouch is working there.
"In New Zealand, there are 387 Keenan machines, but there may be more due to change in dealerships over the years," he adds.
"Once the results from the InTouch systems are gathered from the farmers, we generally have a farm meeting to promote the system to others. We also can bring other prospects for the system to these farms to showcase. 
"Typical farm rations in New Zealand include maize silage, grass silage, and PKE. Once on the system, a typical diet would consist of water, straw, DDG, tapioca, maize silage, and some grass silage and PKE depending on weather conditions," he says.
Measuring herd performance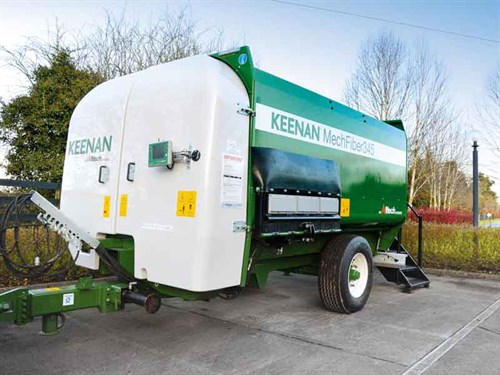 As well as ensuring the mix is correct in the feeder, InTouch measures herd performance, whether it is dairy or beef, by collecting live data and sending it back to Alltech hubs across the world.
This information can then be used as an extra management tool to help farmers improve herd health, ration formulation, weight or yield gains, and costs in order to free up cash flow.
Overmixing a ration can result in it turning into wet balls, depending on the dry matter content of the silage, and can leave it unpalatable for the cattle. Keenan says the gentle paddle mixing action of its mixer wagons ensures that all ingredients are continually moving during the mixing process.
The addition of the InTouch technology helps create an even mix that is neither over-processed nor sortable every time. Milk yields have been proven to increase and beef finishing times reduced with the use of the InTouch system as rations are mixed with the correct levels of ingredients required as set out in the nutrition plan.
New InTouch controller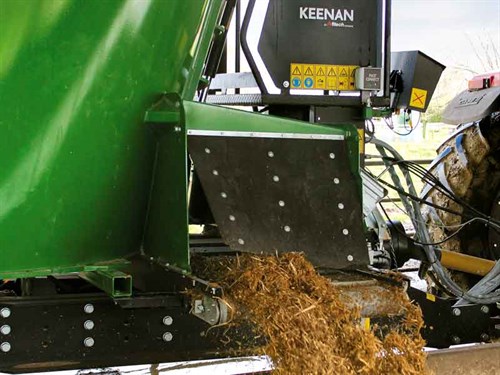 The new InTouch controller consists of an eight-inch colour display unit, which is much easier for the farmer to view in all weather conditions. It can store up to 100 rations and has larger digits to indicate quantities of loaded ingredients and the number of rotations the mix has been through.
By using the new InTouch app, farmers can control their feeding operations from their mobile device, making it much easier to receive real-time updates.
The app is available on both Apple and Android devices and gives farmers the options of creating or editing ingredients with ease. They can also alter dry matter percentages or make changes to numbers of cattle in each pen when feeding. Keenan says it sells 1000 new mixer wagons per year worldwide and 60% of them have the InTouch system installed.
Find out more about farm machinery on Farm Trader. 
Keep up to date in the industry by signing up to Farm Trader's free newsletter or liking us on Facebook