Profile: Duncan AS3000 electric drive drill
---
Waikato contractor Kelly Wooller says his new Duncan AS3000 electric drive drill is opening new doors for his business
Wooller Contracting's services include round baling hay and silage, cultivation, drilling, and maize planting. Kelly purchased the Duncan AS3000 electric drive drill last September.
Kelly and wife Tina run the contracting business from their 110-hectare dry stock farm at Walton, north of Matamata, where they raise dairy graziers and bulls and run a Hereford stud.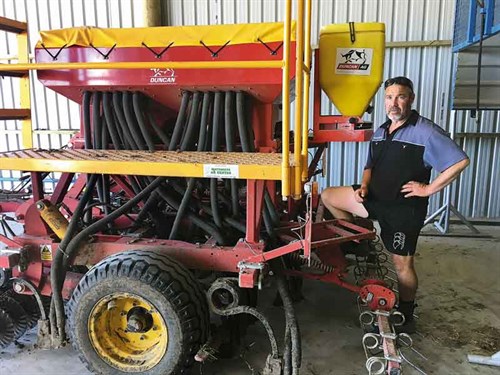 Until this year, they had been using a Duncan MK4 Renovator direct drill, which Kelly says is a "great machine'', but now that he has traded it in for a new Duncan AS3000 air seeder, there is no going back.
"You don't know what you're missing out on until you get it," he says.
The Duncan AS3000 is already paying for itself, as Kelly has picked up some extra work because the drill can do so much more.
"Switching to the air seeder has given us more options. With the MK4, we could only do seed, but now we can do fertiliser, slug bait, and seed all in one pass.
"Clients were starting to ask for that service, particularly for chicory in the spring. We had some inquiries from people who wanted to put all three things down at once."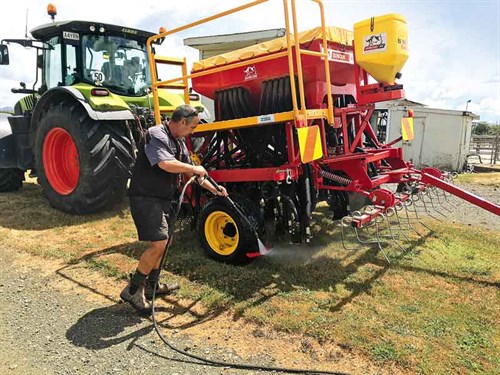 He says the Duncan AS3000 is performing well, and he is already getting positive feedback."The results seem to be good and we are getting good feedback from customers. They say the strike rates are better than they have had before."
The Duncan AS3000 has cameras installed in two large capacity bins, designed for both seed and fertiliser, which makes a big difference.
"It was like driving with a blindfold before, but now you can drill with peace of mind because you can see what is going on and the monitor tells you how much seed has gone through."
The seed and fertiliser are delivered by air for improved seed placement, particularly on hill country. A butterfly valve controls the airflow when sowing high and low rates of fertiliser or seed.
Kelly says it is a significant improvement on the gravity delivery of the Duncan MK4 Renovator.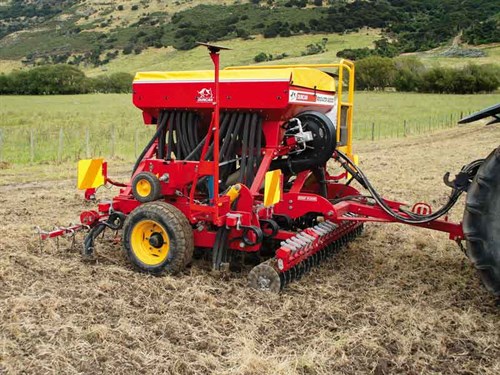 "The Renovator was a great machine considering it had drilled about 5000 hectares since it was new. But we definitely prefer the AS3000's air feeder over the gravity feeder. We wouldn't go back. We know that all the seed goes in from one point."
Kelly also likes the easy, accessible calibration with the stowaway tray, which he says is "straightforward and simple to use".The Duncan AS3000 also has a large loading platform that can be installed on either side of the machine and superior trash flow.
Other features include the electronic hectare meter to measure fan speed and the area sown, the small to large seed settings on the quadrant, and the split hopper with concealed distributor heads. A positive drive via radar and the high and low range output settings all make the job easier.
Keep up to date in the industry by signing up to Farm Trader's free newsletter or liking us on Facebook