Farm advice: Long-term irrigation plans
---
Regional and local councils around New Zealand are currently developing and consulting on their long-term plans
The plans cover a 10-year time frame and has prompted people to think about some of the key issues irrigators will face over the next decade. Many irrigators and farmers are implementing farm environment plans (FEPs) and changing their practices to achieve good management practice, and more farmers will be doing this in the future.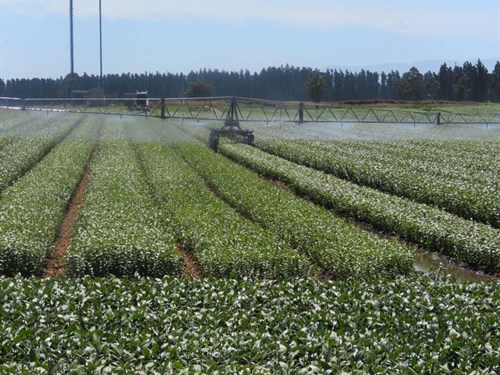 We would like to see more information available to the public about FEPs explaining how these are developed, the audit process, and catchment scale information around the significant changes farmers are making.
Water quality improvement
There will be time lags before water quality improvements will occur, so communicating how changes made on farms will improve water quality is critical. IrrigationNZ is also looking at how we can better communicate information about irrigation: what it can achieve if it's done well, the range of activities supported, and what our members are doing on their farms to improve efficiency and water quality.
We have a number of projects lined up to support this. We also need to have improved access to data on water use. Farmers have had to submit their water meter data to their regional council, but that data is currently not being analysed and released to the public – an issue seen across the country.
A lot of the debate and media coverage around water has seen wild claims flying around on water used on farms. The reality is that farmers have been using much less water than their maximum allocation most years, and we have seen some large gains in efficiency. We need data to show how water is being used and that during droughts, restrictions are in place on water drawn from rivers and often groundwater, creating a growing need for storage as a result.
Having access to data around water use would also be useful for farmers. If their water use is higher than other farms, it may prompt them to investigate the reasons and consider whether they need to modernise their irrigation equipment or change how they are using irrigation.
We have a wider project planned at IrrigationNZ to build an information base around irrigation and make this accessible to the public. The pre-election debate highlighted that there is little understanding of how or where irrigation is used. For example, irrigation was often seen as being used for dairy farming and little else.
However, nationally, more than 50% of irrigated land is used for other purposes. Equally, there's little public realisation that irrigation is incredibly important for food production. For example, according to the Food and Agriculture Organisation of the United Nations, 20% of the world's agricultural land is irrigated, yet this land produces 40% of the world's food.
Many other farming practices or realities are not well understood by urban audiences. Clear information is key to help bridge the gap between rural and urban communities. We encourage all farmers to get hold of their local and regional councils' long-term plan consultation document and make a submission setting out their views. 
Keep up to date in the industry by signing up to Farm Trader's free newsletter or liking us on Facebook