Farm advice: Make life easier with payroll
---
Payroll systems simplifies the time-consuming process of calculating pay, checking against minimum wage, and all the other legal requirements
I'm a bit of a fan of payroll systems, as the software simplifies the time-consuming and painstaking process of calculating pay, checking against minimum wage, and all the other legal requirements.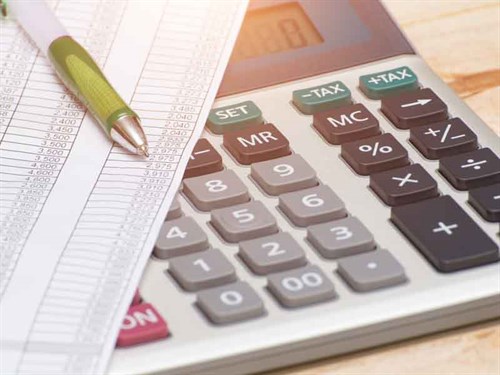 But you don't need to take my word for it, as we've been talking to farmers to find out their experience of the systems. Hopefully, this will help you decide if making the shift to a payroll system is right for you and your business.
One of the main benefits farmers found is the amount of time a payroll system can reduce your pay run. This was a key driver behind why some farmers made the shift along with increasing accuracy.
Some farmers we spoke to say they saved up to 2.5 hours off their payroll. Imagine what you could do with that extra time. However, the savings do vary and in some cases didn't change at all. Other benefits farmers highlighted include increased accuracy of pay run, the ability to calculate final pay information, provide a record of leave, and remove the need to generate payslips, as this is all done automatically. Plus, they noted the added bonus that records are kept electronically.
Of course, there is a cost associated, but as with all things, you need to weigh up the cost versus the benefit. The cost varies for each payroll company and is dependent on the number of employees and frequency of pay run.
Another factor to keep in mind is that you still need to make sure the information entered is accurate to ensure you are paying your employees correctly.
While payroll companies are extremely knowledgeable about legislation, if something doesn't seem right or you're not sure, it's best to double check with your payroll provider or MBIE. Of the farmers we spoke to who started using a payroll system, interestingly, none of them have gone back to the manual process.
It seems the majority who have made the shift find the benefits outweigh the cost.
Before you consider signing up with a payroll company, it's good to do some research to see if a payroll system, and which one, is right for you, your team, and your business.
Several payroll companies have partnered with the rural sector to make their products more customised to a farming business. Mention DairyNZ to providers to see if they currently have any specials. 
For more details, visit dairynz.co.nz/people
Keep up to date in the industry by signing up to Farm Trader's free newsletter or liking us on Facebook