Profile: Fendt tractors
---
A busy Northland farmer is using two Fendt 200 Series tractors to stay on top of things at his avocado orchards
Northland farmer Ivan Stanisich does not lead what you would call an idle life. He has a herd of 215 milking cows and a 40-hectare avocado orchard. In his spare time, he is developing another 37 hectares of avocados.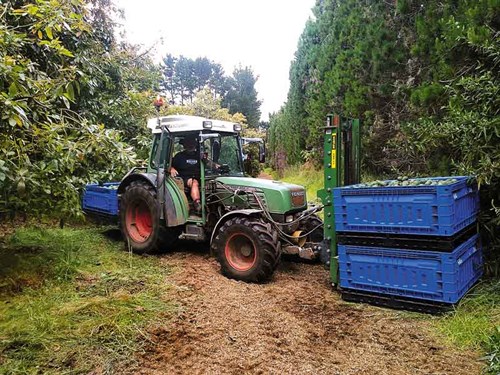 Ivan uses two Fendt 200 Series tractors on his property because they are big enough to power his PTO implements and lift silage bales but small enough to fit under avocado trees and between the rows.
The two Fendts are a 209P, which he got 10 years ago, and a 211P, which he got last year.
The farm manager who runs the dairy side of the business now uses the older one, and Ivan has laid claim to the new one.
His property is 180km north of service centres in Whangarei and 27km north of Kaitaia.
"Up here, we are on our own, and I was looking for a tractor that is reliable, as downtime costs money," Ivan says.
Fendt tractors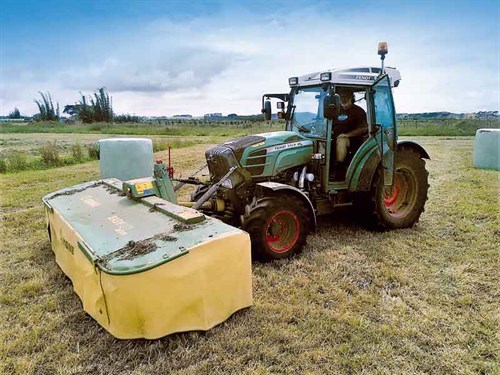 He says Fendt is known for reliability and it is worth the extra penny when it comes to quality and durability. He bought the 211P when he needed another tractor to handle the extra work created by the new orchard.
He stuck with Fendt because he had such a good run with the 209P and he likes the Vario transmission.With the Vario transmission, the 211P can work at speeds from 20km/h to 40km/h.
"The Vario is very good for trenching, root pruning pine shelter belts, and heavy mulching as I can set the exact forward speed," he says.
The engine delivers a top speed of 40km/h at 1750rpm. He does most of his PTO work at 1900rpm, compared to other tractors he had that would have to do that work at 2200rpm. This helps explain why it is so fuel efficient and also quiet.
"It doesn't seem like it should make a difference but it does. This is much quieter even than the old one," Ivan says.
The width of a Fendt 211P is 1.7 metres but Ivan has his tyres set further out to make it wider. At 111hp, it has enough grunt to drive his three-metre mower, 2.5-metre mulcher, and 1.75-metre forestry mulcher and do both orchard and farm work.
The Fendt 211P has front and rear PTO and three-point linkage. This year, the mower will be on the front, as he cuts grass between rows of avocado trees to make silage.
When Ivan does PTO work, the engine and the transmission work together to keep the revs constant. It has plenty of oil to run front and back at the same time, and he can combine the two pumps to increase oil flow.
The older sections of Ivan's avocado orchard were planted in rows at seven metres. Later, blocks are planted closer, so the tractors are dealing with rows spacings from five to eight metres. Both Fendts handle the narrow turning circles.
"They turn better than the quad bike. Manoeuvrability is fantastic. You come out of a row of trees and turn around into the next one," Ivan says.
He also likes the many safety features. It beeps at him if he leaves the seat without applying the handbrake or the PTO is still running. This is good for employers, who want to keep their staff safe. Ivan also wanted comfort with his new tractor and he got it.
"It is more comfortable than most cars. It has an air seat and front suspensions. For a small cab, it still has plenty of room and I am six foot."
Another benefit is that maintenance is surprisingly easy. "There is no room under the bonnet even for a bird's nest. Every bit of space is taken up, but everything is still together and easy to check and replace.
"Someone has really sat down and thought it out. It amazes me how they get everything
in there."
Bryant Tractors, Whangarei
Ivan bought his Fendts from Bryant Tractors in Whangarei. "They provide really good service," he says. "They have several Fendts up here and they call in when they come up.
"The sales rep is from up here. He knows everyone and calls us to ask how the tractors are going and if we need anything. They and the workshop guys are very competent and with competitive prices."
Reliability remains the biggest factor for Ivan in choosing tractors. "There is a short window of opportunity to do the job. We can't afford breakdowns," Ivan says.
Keep up to date in the industry by signing up to Farm Trader's free newsletter or liking us on Facebook