NZ National Fieldays Buyer's Guide 2018: Claas Arion tractors
---
Farm Trader brings its yearly NZ National Fieldays Buyer's Guide. This year, Claas will be displaying its new series of Arion 400 advanced technology tractors.
The new series of CLAAS Arion 400 advanced technology tractors, which spans six models from 90 to 140hp, boasts an array of features and technology usually found only on larger horsepower tractors.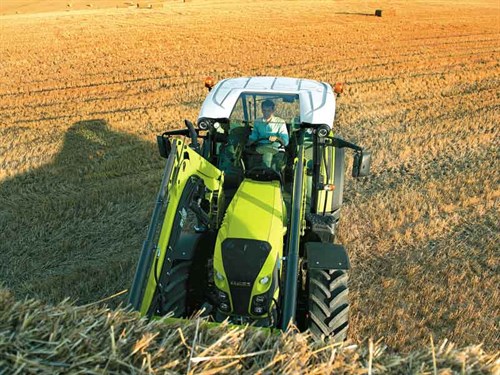 These include optional front suspension, front linkages, automatic differential locking, automatic four-wheel drive and power take-off activation/deactivation, headland management systems, and dynamic steering. CLAAS Harvest Centre group product manager, Dave Knowles, says the new series has been completely redesigned from the wheels up.
"Over the past few years, CLAAS has concentrated on modernising its offering in the medium and large horsepower tractors," he says. "Now, CLAAS is delivering the same innovative in the lower horsepower segment.
"With six engine ratings, four cab structures and a range of specifications, Arion 400 can meet every need in the highly competitive 100 to 150hp segment." The most distinctive of these is the award-winning Panoramic cab, which features a continuous windscreen-roof panel.
"The 2.4 cubic metre one-piece windscreen gives the driver a completely new sense of space," Dave says. "There is no crossbeam between the windscreen and the polycarbonate roof panel, giving the driver an unrestricted field of vision."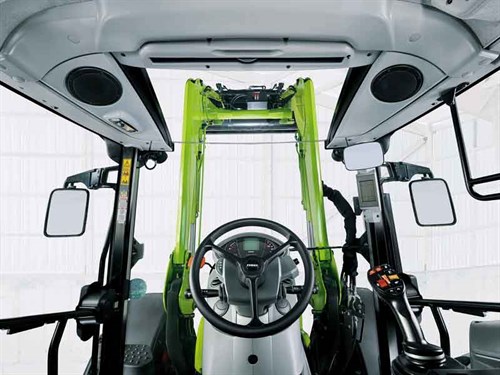 This stunning design has won several international accolades, including a SIMA Gold Innovation Award and an iF Design Award. Alternatively, cabins can be specified with conventional high-roof or low-roof options, with or without the sunroof, and there is also a choice of five or six pillars cabs.
With its balanced weight distribution, a long wheelbase (2.5m) and short overall length (4.4m), the design of the Arion 400 borrows heavily from the Arion 600/500 and Axion 900/800 series.
"Like all CLAAS tractors, its narrow body or "wasp waist" allows for a high steering angle to achieve a compact 4.4- to 4.9-metre turning circle," says Dave.
"A unique feature is the cast-iron load bearing engine sump. This design allows the loader subframes to integrate into the tractors purpose-built engine sump. This saves space and allows for the tractors large front tires to achieve a better steering lock."
The super-efficient 4.5-litre four-cylinder FPT engine can be teamed up with either Hexashift (24/24) or Quadrishift (16/16) powershift transmissions. Three hydraulic circuits are available: a 60 litres per minute open circuit, a dual pump 100 litres per minute open circuit, and a 110 litres per minute load-sensing hydraulic circuit.
Options include the newly-developed dynamic steering system, which reduces the number of steering wheel rotations required to lock the steering.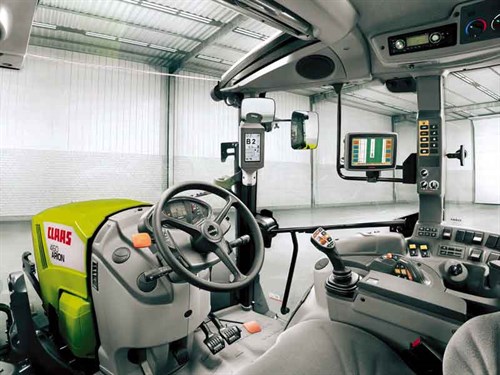 All models feature an ergonomically designed, multi-function lever that controls the front-end loader, rear linkage, and optional electro-hydraulic or hydraulic controls.
"You use your left hand to steer and your right arm to operate all the tractor's key functions," Dave says. "You can switch through all the gears, change direction of travel and use the front-end loader and spool valve functions using your thumb."
External storage spaces in a toolbox above the battery and a storage box for the lower link balls mounted on the rear mudguard. Arion 400 joins the new generation Xerion 5000 (524hp), Axion 900 (320 to 410hp), Axion 800 (205 to 295hp), and Arion 600/500 (145 to 205hp) series tractors, which are currently in production. 
Keep up to date in the industry by signing up to Farm Trader's free newsletter or liking us on Facebook