Kiwi Made: Waltex Industries
---
New Zealand business Waltex Industries started off – as many great ideas do – with a rural Kiwi bloke taking matters into his own hands
Kevin Walton got fed up not being able to find what he wanted on the market, so he set about designing his own farm bike accessory range. Today, almost 25 years later, the brand is globally recognised.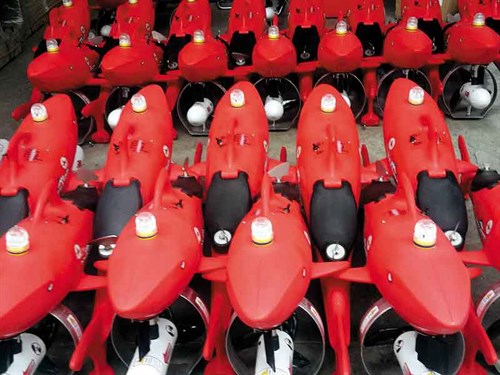 Based in Palmerston North, Waltex Industries design and manufacture heavy-duty plastic storage boxes and accessories for most major brands of farm bikes and ATVs available on
the New Zealand market.
Company founders Kevin and Leanne Walton remain at the helm, with Kevin continuing to churn out innovative ideas.
With a team of 10 employees, several of whom have been with the company since its inception in 1994, there is a deep sense of pride in the design techniques and the quality of the products manufactured. The tough storage boxes, suitable for farm bikes, trailers, and utes are popular around the world.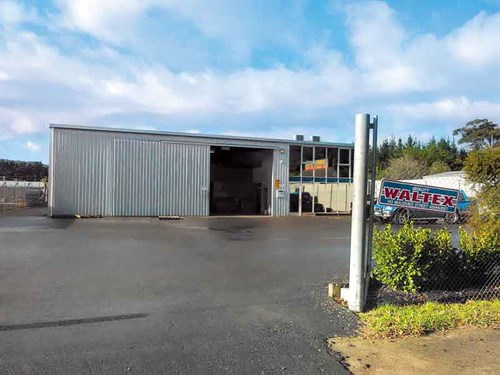 With farm bikes and utes being a core part of New Zealand farming, there is good demand for well-designed and built storage and accessories. Waltex creates storage boxes, trays, bins, and sprayers.
Hard beginnings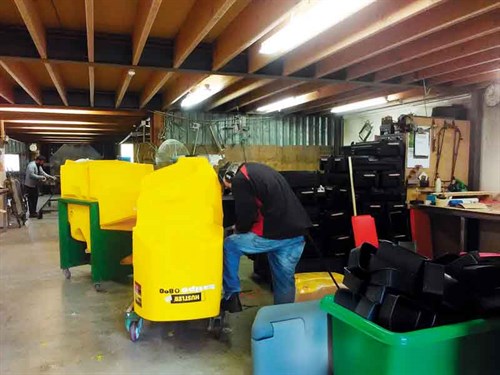 While today, Waltex Industries boasts a product line-up numbering well into the hundreds, Kevin recalls that back in 1994 when he started the business, the garden wasn't always so rosy.
At the time, Kevin was a shearer with an injured back. His only means of transport was a clapped-out Toyota Corona, the starter motor of which had packed up, leaving the only means of starting the engine to push-start the vehicle – not such a good thing, especially with a crook back.
To make matters worse, thanks to the post-1987 financial crash era, New Zealand was experiencing hard fiscal times – hardly a suitable environment to start a risky new venture. However, putting a positive spin on things, Kevin was thankful the Corona had a manual rather than an automatic transmission, which would have negated the option of the push-start method.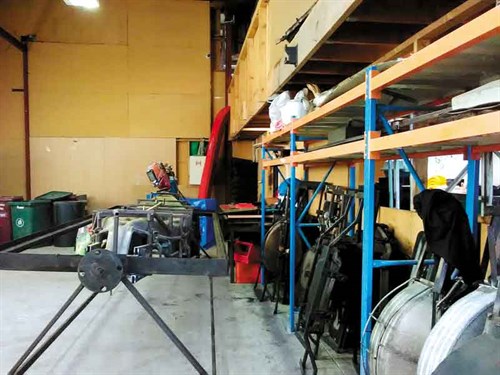 The experience gained through a job he secured at a plastics factory, coupled with his fertile imagination, saw him set to work designing some products that could be fitted to quad bikes and the like for carrying farm implements. It wasn't long before that troublesome Corona was off on its first sales trip, with Kevin's friend John behind the wheel. 
With no money in the kitty to purchase a CAD unit, all of the early drawings were done by hand. The computer-aided-drawing era didn't come to Waltex until much later.
One of the first sales calls made was to a local farm equipment dealer who could see added value in the storage boxes and who placed an order for several units, giving Kevin and John the confidence to carry on and complete further sales in other parts of the country.
The Corona served as the sales car for some time, and with sales figures growing steadily, Kevin bit the bullet and purchased a new Toyota RAV 4, coinciding with 'sales going through the roof'.
Kevin stresses that the success of Waltex Industries doesn't rest solely upon his shoulders. "Its longevity is the product of an entire team of individuals who contribute to the company's continued growth," he says.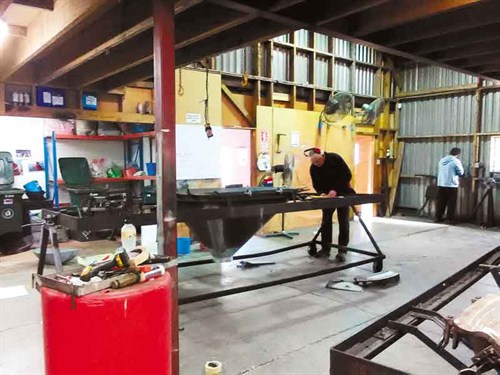 "The company prides itself on making products that are built strongly enough to stand the ravages of time in New Zealand's harsh seasons."
This all starts from using only virgin raw materials in the manufacturing process, whether rotational moulded or injection moulded products, and continues through to the inclusion of UV stabilisers, along with strict attention to quality control measures.
He says that the focus the company places on doing it once and doing it right has paid dividends in the form of there being virtually no comebacks, providing Waltex with a high level of protection of its product line from inferior copies that from time to time enter the marketplace.
It's not uncommon for some of these cheap copies to turn up at the Waltex warranty department when they've been mistaken for the genuine article, which I guess only goes to prove that all things that look alike are not necessarily the same.
Waltex Industries, at your service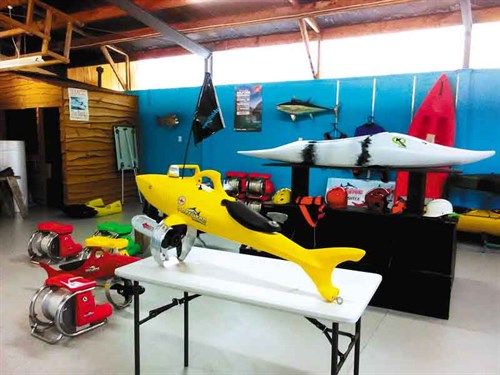 Aside from supplying the ATV industry with quality-built New Zealand-made accessories, Waltex Industries also manufactures and supplies lockable vehicle boxes. Constructed of tough rotationally-moulded plastic, these are fitted with oil-resistant seals and come in a wide range of shapes and sizes.
There is also a range of trailer and ute storage boxes, which are lockable, weatherproof, and fitted with gas struts, so they can be mounted against a wall or a truck's headboard and sill be opened.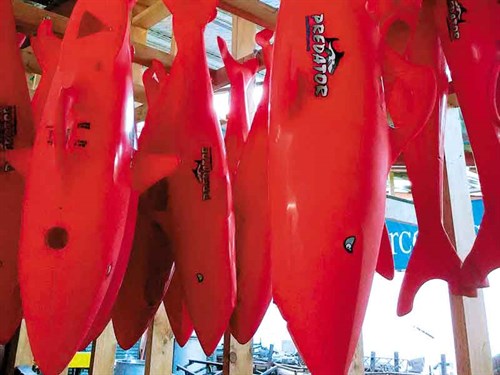 Never one to rest on his laurels, the range continues expanding, with a range of hoppers with lids (ranging in size from 170 litres to 2000 litres) soon to be released. And for those who enjoy a spot of fishing, Waltex makes the Fishtex Predator Kontiki.
"We stick with making sure everything we design is well built and good quality and that has helped us survive, despite similar cheaper copies coming onto the market. At the end of the day, a good portion of our success is down to that long list of loyal customers who have continued to support us through the years."
Keep up to date in the industry by signing up to Farm Trader's free newsletter or liking us on Facebook