Farm advice: Climate change workshops for farmers
---
DairyNZ's focus for 2018 is to help farmers understand climate change, the research that is underway, and the changes they can make right now
Almost a year ago, the dairy sector announced the Dairy Action for Climate Change plan – an 18-month commitment to ensure farmers and the agricultural sector understand the challenge of climate change.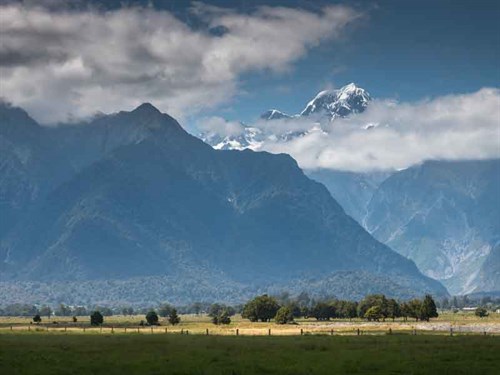 Last year, we trained 500 rural professionals around New Zealand through a series of regional workshops and a two-day Massey University course. We wanted to ensure farm advisers were providing the right advice to farmers about emission reduction.
We also got our partnership farm programme started to help us understand how different farm systems can reduce emissions. The 10 successful partnership farms will be announced in June.
Our focus for 2018 is to help farmers understand the challenge of climate change, the scientific research underway, and the environmental mitigations they can make on their farms right now.
About half of New Zealand greenhouse gas emissions are agricultural, and research carried out by our economists shows the average dairy farm emits about 11T/ha of greenhouse gas emissions.
About 60% of this is methane, 25% is nitrous oxide, and 15% is other emissions (e.g. energy and fuel) expressed as carbon dioxide equivalents.
Greenhouse gas emissions per hectare are strongly linked to how intensely the farm is run. For example, greenhouse gas emissions per hectare will be higher than the average on farms with higher the stocking rates, higher amounts of feed consumed per hectare, and higher milk solids production per hectare.
This leads to some regional differences, with a Northland farm usually having lower emissions per hectare and a Marlborough-Canterbury farm usually having slightly higher than average emissions.
Our eight regional climate change workshops in June will support dairy farmers with how they can reduce emissions on farm and learn about the work the government has underway. The consultation period for the Zero Carbon Act is set to start at the end of May, and we want to ensure farmers understand what is being proposed, so they can have their say about the legislation.
This is definitely the Year of Action. Our Dairy Action for Climate Change plan will have achieved all our commitments within the next month, and we will be looking at how we can take this work forward. 
Help and support
Rural Support Trust
Specialised support for farmers
0800 787 254
Depression website
depression.org.nz
0800 111 757
Farmstrong
farmstrong.co.nz
The Low Down
Youth depression website
thelowdown.co.nz
Mensline
Men's helpline (5.30pm–11pm)
0800 636 754 (outside Auckland) or
(09) 522 2500 (Auckland)
To find out when a climate change workshop is being held near you, visit dairynz.co.nz/roadshow.
Keep up to date in the industry by signing up to Farm Trader's free newsletter or liking us on Facebook