Countdown on for New Zealand Agricultural Fieldays 2018
---
It is golden days all the way in the lead up to the iconic New Zealand Agricultural Fieldays®, as the world-famous event celebrates its 50th anniversary.
Attracting visitors from around the globe and acting as a launching pad for innovations and new designs, Fieldays is the largest agricultural event in the southern hemisphere.
Based on a 114-hectare site at Mystery Creek, just minutes from the Hamilton airport, this sleekly organised venue is a significant evolution from the original event, which was a two-day Town and Country Fair held at Hamilton's Te Rapa Racecourse.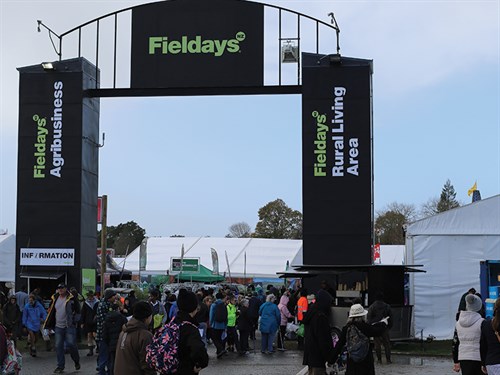 However, one thing remains the same – the event is run by the New Zealand Agricultural Fieldays Society Inc., a charitable society founded in 1968 to advance the primary industry.
The first New Zealand Agricultural Fieldays held in 1969 saw about 10,000 visitors and 80 exhibitors. Last year, a record 133,588 people visited the event, with 998 exhibitors across 1473 sites and delegates from more than 40 countries.
In 2017, the event generated $538 million in sales for New Zealand firms and overall contributed $238 million to the country's gross domestic product.
Fieldays is now a four-day event and features an Innovations Centre, Careers and Education programme, and live-action kitchen theatre as well as a Health and Wellbeing Hub. Competitions, including the Tractor Pull and the revamped Rural Bachelor competition – now named Rural Catch and featuring both female and male competitors – keep the crowds entertained.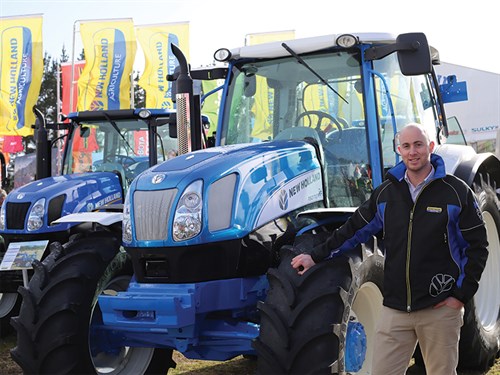 As part of the 50th celebrations, Waikato Museum is featuring a 50th Fieldays-themed exhibition, and entries in the No. 8 Wire National Art Awards are displayed at ArtsPost in Hamilton.This June not only marks a milestone in Fieldays history but it also marks
the 50th event for a number of organisations who have been with Fieldays from the beginning.
New Zealand National Fieldays Society CEO Peter Nation says there are a significant number of companies and organisations who have supported Fieldays from day one.
"When we look back, it's astounding how far we've come and a number
of really special organisations and exhibitors have been with us every step of the way.
"This will mark a huge milestone for our society and everyone involved. Not many people can say they've committed to something for the last 50 years," Peter says.
The Fieldays roadshow is now under way. Hit the road later in the year for
a parliamentary opening and a Fieldays roadshow.
Major Event manager Lee Picken says it has been a remarkable journey and the roadshow will tell the stories of New Zealanders who have been part of the ride.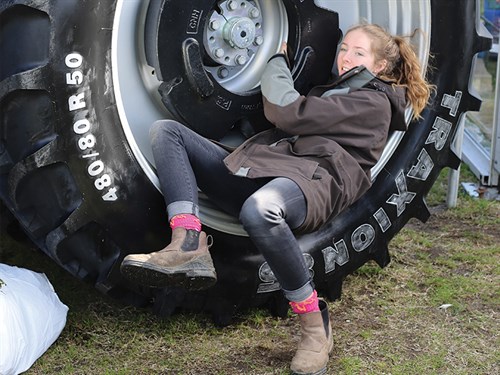 "Fieldays draws people from all over New Zealand and the globe; it's the largest agricultural event in the southern hemisphere and every person we talk to has a story.
"It's astounding when you think of all the lives Fieldays has touched," Lee says.
The roadshow will see Fieldays visiting rural communities before ending up at the pinnacle event at Mystery Creek from 13 to 16 June.
Keep up to date in the industry by signing up to Farm Trader's free newsletter or liking us on Facebook