NZ National Fieldays Buyer's Guide 2018: FarmPro
---
The latest post driver innovations are on display at the FencePro® site at Mystery Creek this year at New Zealand National Agricultural Fieldays®
FencePro is launching two new models – a showcase of its last three years of research and development.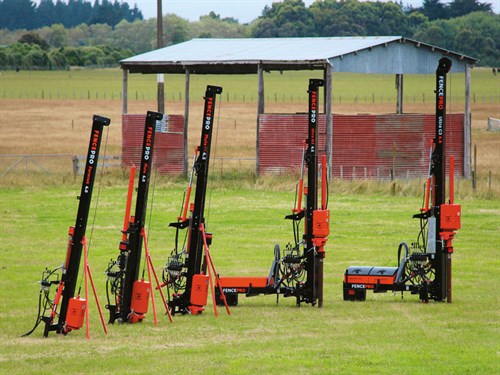 "Serious machine owners and users will want to check them out to see how they and their staff could benefit from this," Fencepro's Tobi Currie says.
"As the market leaders in post drivers, we challenged ourselves to come up with simple solutions to overcome the two biggest issues facing users of these machines: plumbing them up to their tractors and detrimental rope-whip, which is dangerous and shortens rope life considerably."
Now operators can quickly and easily mount the new Mule V and Mule VX post drivers onto any tractor or digger by simply plugging in standard half-inch QRC couplings. The new V models incorporate the breakthrough versatile hydraulics system and also feature the revolutionary ActivBlock® design.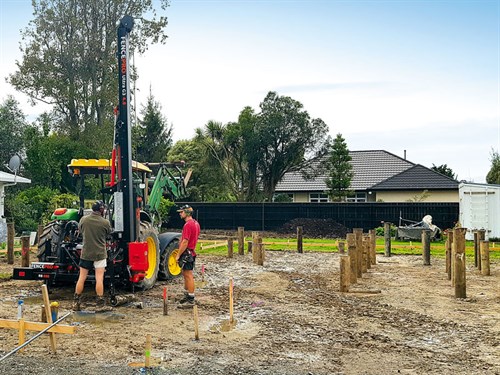 "This virtually eliminates rope-whip and guarantees maximum block speed regardless of the tractor hydraulics.
"These two features are applied to our incredibly popular and trusted FencePro Mule post driver design, resulting in a machine that further builds on the FencePro reputation of being tough, user-friendly, and versatile."
These new post drivers fit into the FencePro MBA system: Mast, Base, Attachment. This modular system developed by FencePro allows customers to choose from a huge range of masts, bases, and attachments to assemble the best post driver package for their specific needs.
"Our modular system means you can have any mast on any base with any attachment," Tobi says. "We often get clients buying bases and attachments later and fitting them themselves."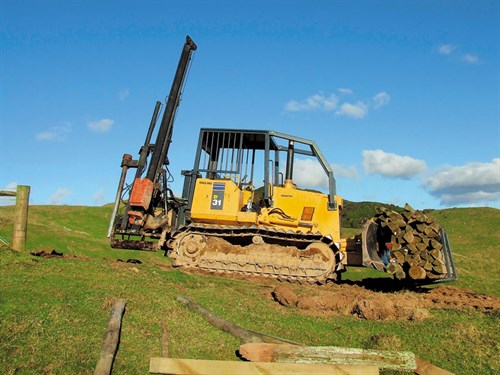 Also on display, with live demonstrations, is the FencePro G3 on the RB800 180 degree rotating base. This adds extreme flexibility to a machine and can be fitted to any post driver.
Raetihi fencing contractor Sam Berry says, "This FencePro RB800 is a huge time-saver for me. I built a set of yards the other day and got six posts in without moving my tractor."
See the Fencepro range at sites J39 and J41.
Keep up to date in the industry by signing up to Farm Trader's free newsletter or liking us on Facebook