Kiwi Made: Tractor Repairs & Spares
---
As part of our Kiwi Made series, Farm Trader visits Tractor Repairs & Spares to find out how this family business has remained agile and forward thinking over the decades.
Viticulture, horticulture… when the weather's good and prime seasonal productivity kicks in, these industries become the 'counter' culture, counting the hours and days as time ticks while they race the clock to harvest crops.
That's when specialised end-to-end sales and service provider Tractor Repairs & Spares (TRS) steps up to the plate, ensuring the premium machinery they distribute is fit for purpose and goes the distance.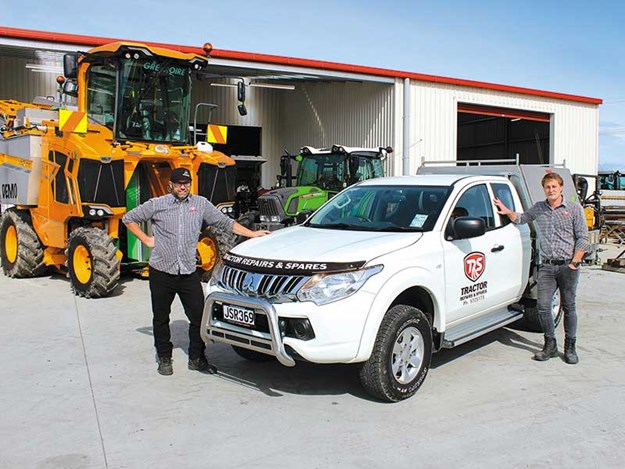 Back when TRS first began trading 22 years ago, company owner and founder Adrian Orchard quickly established himself as something of a viticulture machinery pioneer, selling and servicing specialised gear such as Gregoire grape harvesters – the first in Marlborough to do so – as well as focusing on narrow gauge tractors for similarly specialised work.
While these days the portfolio of brands might have broadened to include more mainstream fare from the likes of Massey Ferguson and premium manufacturer Fendt, one thing that has remained consistent is the TRS pride in its long-term customer relationships and a distinct industry focus.
Years of expertise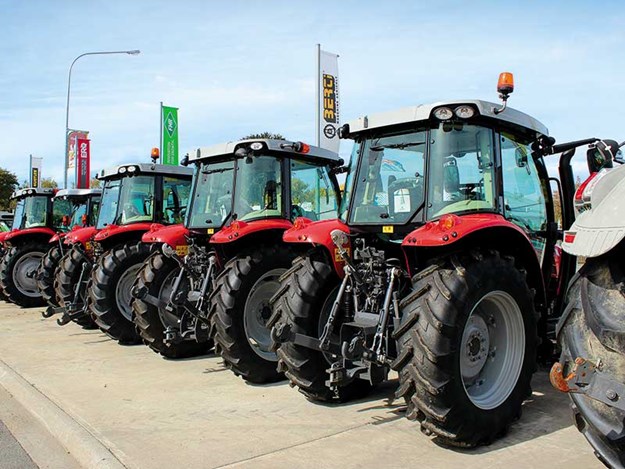 Because of the seasonality the majority of the company's client base works to, sales manager Simon Clifford says TRS needs to be extremely efficient when ordering parts from manufacturers overseas. Of course, having been in the game and servicing the local industries for more than two decades, the TRS team benefits from plenty of experience.
"We have that historical knowledge that comes from working with a core group of long-term customers," Simon says.
"Keeping our customers close on a continual basis is key, as it means we're in a good position to pick up on industry trends and other information, which in turn means we can order in machinery and spares to suit."
Pre-planning is critical, with tractors arriving in May needing to be ordered in January. Getting the right model mix with the right specification suited to Marlborough's environment and industry needs is a must. The same formula needs to be employed when it comes to spare parts, too.
"For example, more and more companies are going into winter spraying these days, so now their sprayer units need to be serviced twice a year instead of once," TRS service manager Craig Wadsworth says.
"We also need to work with our clients if there are one-off events that change the nature of their work. Awhile back, powdery mildew became a disease threat for growers, meaning that spray intervals had to be increased from between 10 and 15 days
to more like seven to 10.
"That put a heap of pressure on us, too, with more parts required and more servicing, all borne out of a need to mitigate risk. But because we're always talking to the industry, we were able to respond."
Tech support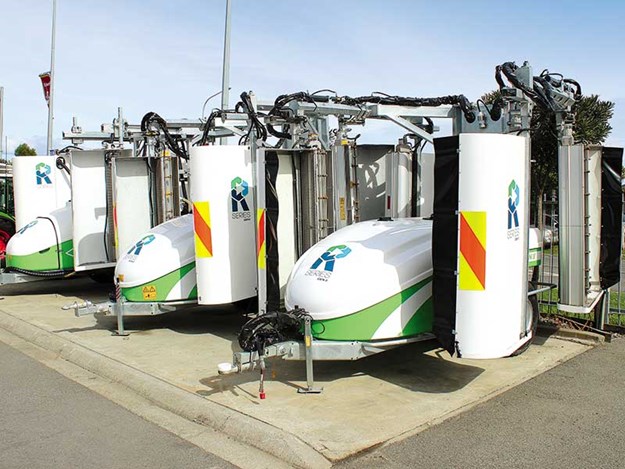 Peak activity for the viticulture industry is between October and February, with intense machine usage resulting in the TRS team being on-call 24/7.
"When most of New Zealand is thinking about putting their feet up during that fortnight across Christmas and New Year, that's when our guys are at their absolute busiest," laughs Craig.
"We have 15 service techs covering a 70km radius, but that time of the year certainly can stretch resources to the maximum."
Of course, these days, the TRS field service team's laptops are as crucial as their toolboxes. The company (which, in addition to the head office in Renwick, also has satellite branches in Seddon, Richmond, and up in Hawke's Bay) offers full technical support for every machine they sell.
"Technical training is a big thing for us," Craig says. "As machines get more and more high-tech, our training regimen gets more comprehensive, too. And because of the nature of what we do, our team has a very diverse skill set. We have engineers versed in the latest CAD software and an auto electrician on staff, as well as mechanical staff.
"We provide aftersales training to customers, too. Manufacturers such as Fendt and Massey Ferguson really up-shift the technological offering on their machines as model generations get updated, so when we deliver a new machine, we include on-site training for our customers as part of the delivery process.
"We'll get clients to run new gear with our guys on-board, making sure they're comfortable with the machine and aware of its capabilities in order to make the most of
it right from the start," he says.
The TRS experience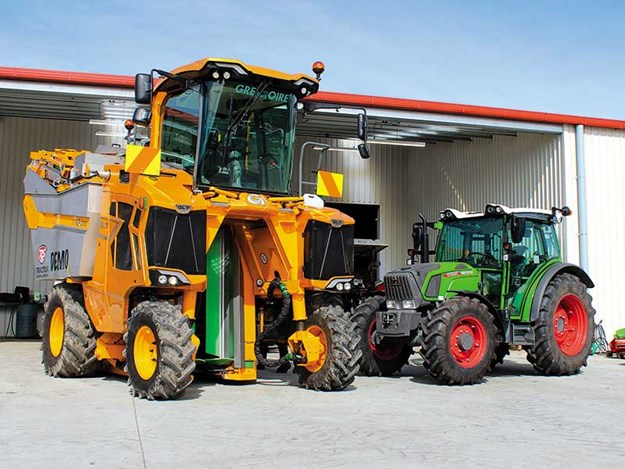 More than just distributing premium equipment from trusted manufacturers, however, TRS has had to become a trusted component fabricator in its own right.
With specialist client requirements comes the need for specialist fabrication work –something TRS has been completing for customers for many years. "We custom-build items such as CAD-designed pre-made mounts for tractors to run implements on," Craig says. "We need to make sure we cover all common brands so that we can fit the mounts as soon as the tractor arrives in our workshop, which cuts down turnaround time for the customer significantly. We've always got our eye on the clock because we know how time-sensitive new or improved machinery is for clients."
Both Craig and Simon refer to the "TRS experience" a fair bit while I'm chatting with them. It's pretty clear that the company prides itself on being able to do the lot in-house – an important attribute when the clock is ticking.
With a significantly expanded Renwick sales and service base now open (with the refurbishments completed), this Kiwi entity with a specialised focus on an industry crucial to Marlborough's economy is even more capable of keeping its clients moving when it really counts next harvest season and beyond.
Keep up to date in the industry by signing up to Farm Trader's free newsletter or liking us on Facebook