Machinery for New Zealand conditions
---
This month we take a look at Giltrap Agrizone and its range of machinery
Having established a partnership with Cochranes of Canterbury to service the South Island, the impressive selection of brands for farmers and contractors includes Sigma 4, ProDig, Malone, Hispec, Arcusin and, more recently, Sumo cultivation and drill products and Schuitemaker loader wagons.
"We work with machine manufacturing firms who have stellar reputations in the market for hardy, well-built products that are a good fit for New Zealand conditions," Giltrap import brand product manager Jarred L'Amie says.
Schuitemaker
Schuitemaker loader wagons boast a loyal customer base and a reputation that is 30 years in the making. An exceptional feature of the Schuitemaker machines is the versatility of the rearwards-facing pick-up when faced with different contours.
For New Zealand conditions, the focus is on the entry-level contracting model, with guaranteed chopping length from the hydraulically pressurised knife banks, shaped pick-up tines, unique trailing pick-up, and compact design and steering.
The Rapide selection of machines stands out with its 43 Hardox steel doubled-sided knives, giving an enviable chop length of 44mm. The popular 520S and 580S loader wagons combine these features.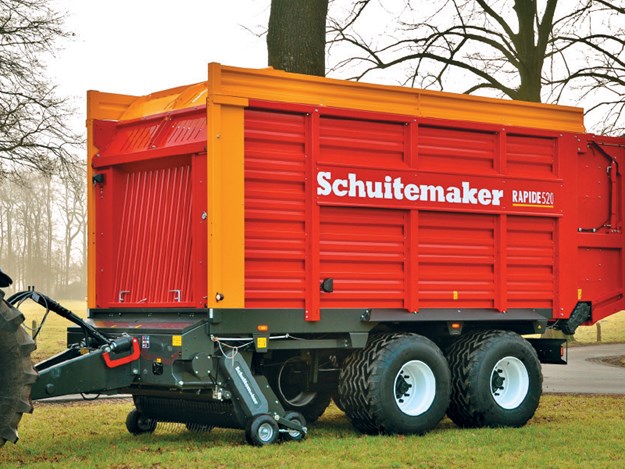 Sumo
Based in England, Sumo has a longstanding reputation for supplying heavy-duty, well-made products ranging from direct tillage seeders, tine cultivators, and one-pass seed preparation machines. This includes mounted and trailed trios or the Quatro – a versatile one-pass minimum tillage cultivator that can improve overall profitability through fuel economy.
The Trailed Trio, another standout machine for the New Zealand market, makes short
work of preparing the surface level ready for seeding. Legs work to a maximum depth of 400mm and are armed with carbide-tipped Concord quick-change points. These are preserved either by auto-reset or shear-pin design ultra-low draught subsoiler legs mounted in a staggered pattern. An added feature includes the disc frame, which is fully removable, enabling the machine to be used as a standard subsoiler.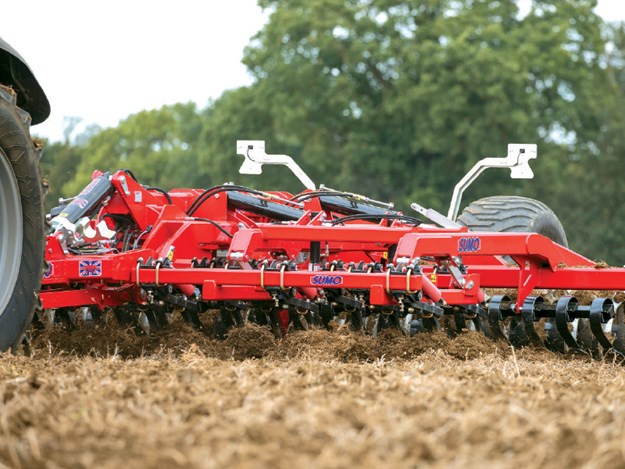 HiSpec
The Giltrap AgriZone relationship with HiSpec continues to thrive, with a focus on newly arrived diet feeders, slurry tankers, and muck spreaders.
"We've had absolutely fantastic feedback," Jarred says. "HiSpec's effluent-handling materials are probably the best on the market and highly under-rated. The muck spreaders give arguably the best spread pattern.
"New to the market for us, the diet feeders range in size from seven cubic metres up to 35 cubic metres. With a great reputation in European markets, Ireland, England, and the Netherlands, they are hugely popular."
HiSpec rear discharge spreaders have a great reputation and are designed to shred and spread a wide range of products. At the top end of the range sits the flagship model Xcel 1250, which is considered the ultimate 'spread anything' machine – from burnt lime to chicken manure to effluent to slurry. The chain flail allows a greater capability to handle foreign objects in the manure (stones, cement blocks, etc.) than auger type machines and gives an even spread pattern in excess of 16 metres and 20 metres plus with some materials.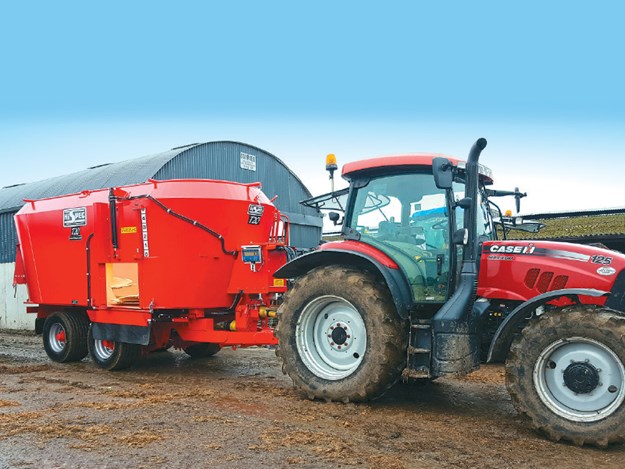 The HiSpec Diet Feeders range in capacity from seven cubic metres to 32 cubic metres. There are two styles available: the V series (single auger) with capacities from seven cubic metres to 16 cubic metres and the T series (twin auger) with capacities from 14 cubic metres to 32 cubic metres. Incredibly easy machines to maintain and with a low horsepower requirement, Jarred says the use of a central mixing and chopping auger produces a market leading quality mix.
Malone
Malone, based out of Ireland, brings innovative and creative products, known across the market for being built strong and to last with heavy-duty engineering.
"Malone has been manufacturing post rammers, toppers, three-point linkage, and trailed mowers since 1999. Their machinery is well built and strong and they consistently sell more than 700 mowers annually across the Irish and European markets. They're growing fast and always working on expanding their grass line range," Jarred says.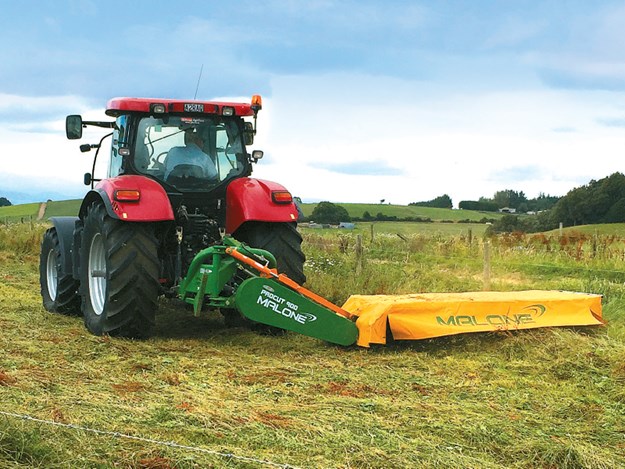 Malone's Procut range lays claim to Ireland's best-selling mounted disc mower, with three different cutting widths on offer: 700, 800, and 900. The heavy-duty galvanised frame ensures the machine has some serious longevity.
The Malone Tedd-Air 570 and 840 offer quality and dependability. Features include hydraulic accumulators/stabilisation and maintenance-free liquid grease rotor gearboxes. The hook tine design means wet grass is thrown further, decreasing drying time.
ProDig attachments
If you're in the market for front-end loader attachments, ProDig provides an outstanding range of heavy-duty attachments ranging from silage grabs to grass forks.
"Hardox Steel is used in all ProDig products, which have higher than normal wear properties so can handle our conditions with ease," Jarred says.
The Folding Grass Fork is designed to handle the increased output from a new generation of high-capacity silage harvesters. These are available in widths from 3675mm to 4880mm and are perfectly suited to contractors' needs with sharp designs to reduce downtime.
Features include 1525mm square profile Hardox tines, 60mm pivot point pin fitted with replaceable phosphor bronzes bushings, and hydraulic accumulator and buffer pads to increase pivot point lifespan.
The Push Off Grass Fork easily and efficiently handles high volumes of grass silage on large tractors and loaders and is available in widths from 2.5 metres to 3.6 metres.
The crown jewel is the Shear Genius. This is essentially a three-in-one attachment able to cut bales in half while retaining the plastic, cut silage in maize stacks, and has buckets to pick up feeding materials such as palm kernel.
An ideal complement to ProDig attachments are Sigma 4 front-end loaders.
"The easiest loader to take on and off, they have a strong frame, good centre of gravity, and an easy control system and loader boom construction," Jarred says. "Sigma also manufactures robust grader blades and backhoes that provide great accuracy and stability."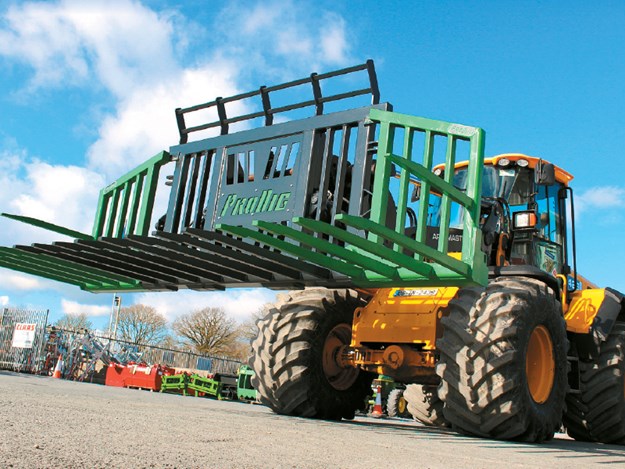 Arcusin
Giltrap AgriZone is the sole supplier of the Arcusin C14, FS, and XP in New Zealand. Imported directly from Spain, Arcusin focuses on providing practical solutions to increase the efficiency of production within the agricultural, specifically Multipack Bale Packers and Autostack Automatic Baler Loaders.
"Arcusin takes the labour intensity out of the whole job and increases output. They are fantastic machines," Giltrap Taupo-based sales consultant Greig Singer says.
The Multipack C14 offers a constant, continuous work cycle with simple movement and an improved loading system, thanks to an exclusive chain design.
It collects and packs small conventional bales into packs of 8, 10, 12, or 14
bales (hay, straw, and haylage) before releasing them as one combined bale.
The 14-bale setting can produce one large bale, which is 2400mm long, 900mm high, and 900–1300mm wide.
It collects, ties off, and deposits 500 bales per hour. A real workhorse, one operator can carry out the entire process without the need for specialised training. The end result is highly compacted and perfectly round bales, even over soft and irregular terrain.
The AutoStack unique bale stacking equipment is completely automatic in operation, with an independent hydraulic system.
Available in two models (XP and FSX), it is designed to work at speed. The tandem system gives uniformed load distribution that suits all terrains.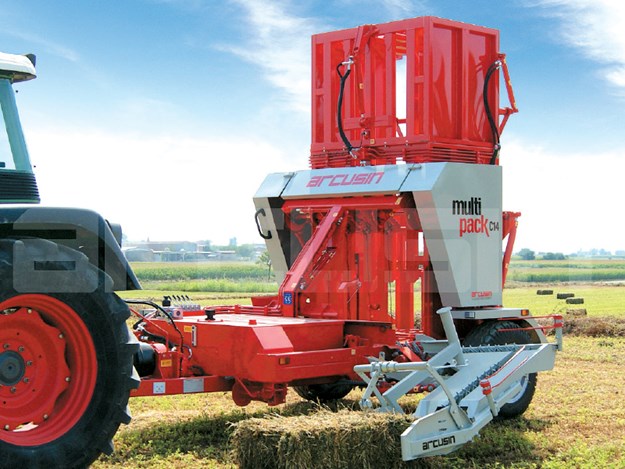 Keep up to date in the industry by signing up to Farm Trader's free newsletter or liking us on Facebook