Moore Unidrill proves popular
---
The Moore Unidrill is proving popular with Taranaki farmers and contractors for its versatility and performance.
Imported from the UK by Agrilife Ltd, the Moore Unidrill is a professional contractors' heavy-duty direct drill for grass, cereal stubble, or conventional seedbeds. The three-metre machine boasts 32 rows, 90mm close spaced disc coulters, and Accord pneumatic metering.
The ultimate machine for spring and autumn paddock rejuvenation, the Guttler self-cleaning packer roll and redeveloped seeding system means low maintenance and better results.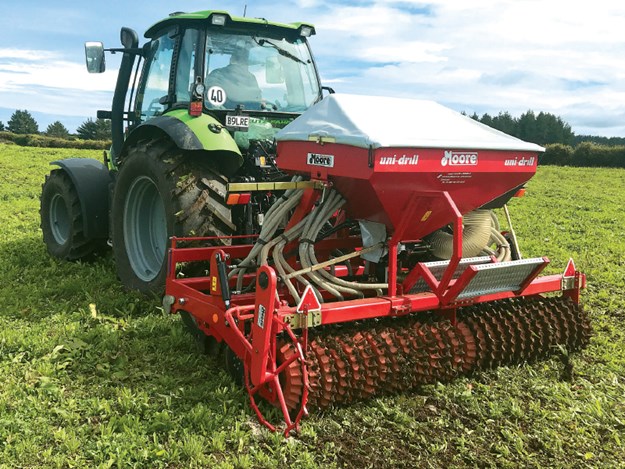 Power Farming Taranaki dealer principal Sam Vickers was aware of the performance and reputation of the Moore Unidrill in the UK, so when he discovered that Agrilife was importing it, he was quick to get in touch with Agrilife owner Ed Tarry.
"I saw an opportunity for our customers looking for a high performance but simple disc drill for undersowing drill work," Sam says.
"Single disc drills seem to be the popular choice in Taranaki among contractors and large operators for undersowing and pasture renovation. The Unidrill brings this system of drilling into a price bracket and level of simplicity that appeal to farmers looking to take control themselves.
"What sets it apart from other similar gear is the fact the Kverneland DF pneumatic hopper and accord metering system handles all seed types and is extremely easy to set up.
"The Guttler roller is unique and ideal for dealing with pugged wet ground. It seems to be able to handle all conditions from heavy and wet pasture through to dry cultivated soil with ease. Not many drills offer this versatility."
Sam says it particularly suits Taranaki conditions.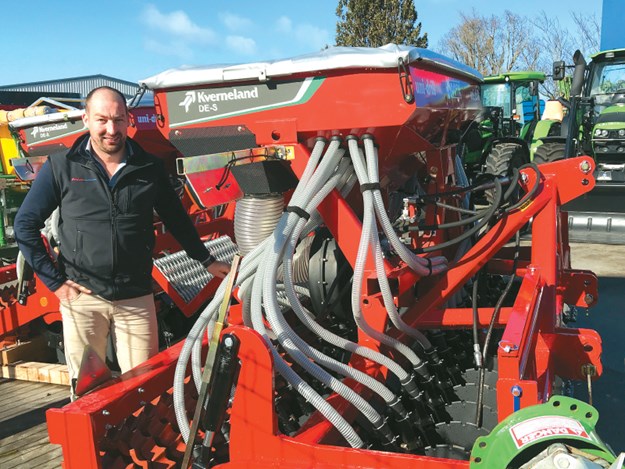 "As an undersowing drill, the 90mm row spacings are a huge benefit, as it negates the need to cross drill, saving a lot of time and wheel marks on the paddock. The single notched disc system runs cleanly through pasture and leaves minimal disturbance compared to a traditional coulter.
"Its trash clearing ability has also proven itself in maize stubble, extending the all-season usability of the machine. The heavy rear Guttler roller is incredibly impressive in its ability to deal with pugged ground like we have had to deal with a lot in the last 12 months. It also eliminates the need to tow a rubber tyred roller behind."
Sam's favourite features are the fact the Moore Unidrill is simple to calibrate, its versatility, and the fact it is a true all-seasons drill – from undersowing to cultivated ground and reseeding post maize harvest.
So far, the drill has been sold to owner-operators, large-scale dairy farmers, and contractor/dairy farmers.
With few moving parts, maintenance and upkeep is straightforward. Thirty-two notched (410mm diameter/5mm thick) high-quality boron coulter discs mounted on long-life bearings and on a single arm helps prevent dirt and trash building up and getting into bearings and causing premature wear.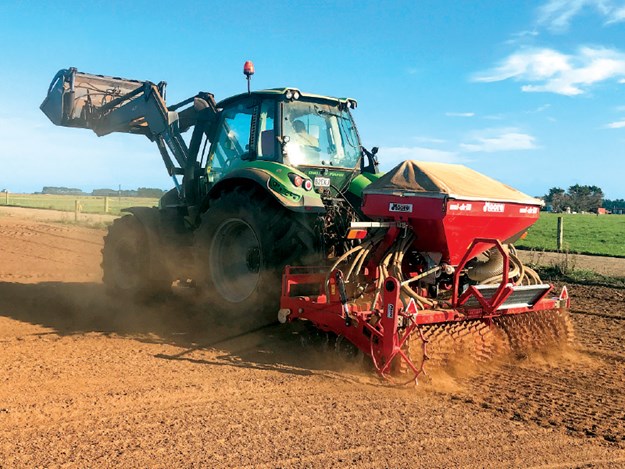 Discs are staggered over two rows, with each pair of discs mounted 180mm apart. Linkage mounted with a rubber duratorque system allows for flex and consistent sowing depth in a variety of contours.
Tungsten carbide tip coulters provide longer life on this high-wearing component. Mounted on a powder-coated 100mm x 100mm x 10mm box section frame, the overall weight is 2300kg, excluding seed.
For more information, call Ed Tarry at Agrilife on 0800 885888.
Keep up to date in the industry by signing up to Farm Trader's free newsletter or liking us on Facebook