Fieldays Innovation: Nu-D towing shackle
---
Chris Bransgrove recently launched his Nu-D towing shackle at The Innovation Centre at Fieldays. Farm Trader catches up with him to know more about his invention.
Chris Bransgrove has never been one to shy away from a challenge. His pioneering tendencies have seen him reach dizzying heights – literally – making history owning New Zealand's first single person hot-air balloon.
Much like the demands of ballooning, attention to detail and patience have proved critical. So while his latest venture may seem deceptively simple, it has in fact been a 'long-haul', which has taken four years of development and another four to perfect.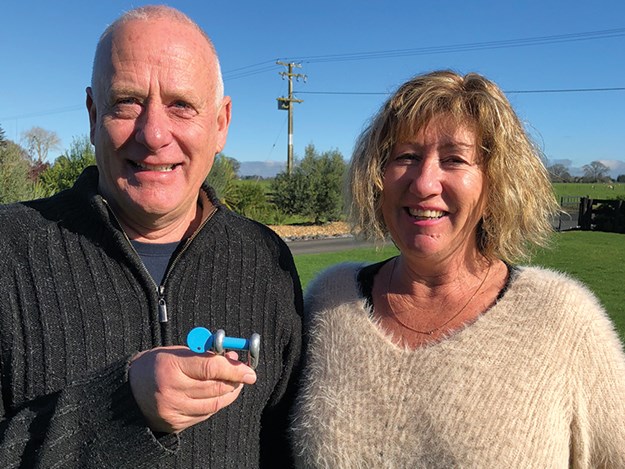 Following extensive trial and error and some challenging learning curves, Chris launched his Nu-D towing shackle at The Innovation Centre at Fieldays® 2018, with wife Wendy and business partner Alistair Craig. All three have been 'blown away' by the response and feedback received.
"How has no one done this before?" was the most frequent comment. With Fieldays visitors flocking to purchase the Nu-D towing shackle, it also got the tick of approval from Minister of Agriculture Damien O'Connor, who purchased some for himself. With megastore Bunnings set to become the first major stockist, and the Nu-D team in talks with several other brands, the future looks promising.
All about the Nu-D towing shackle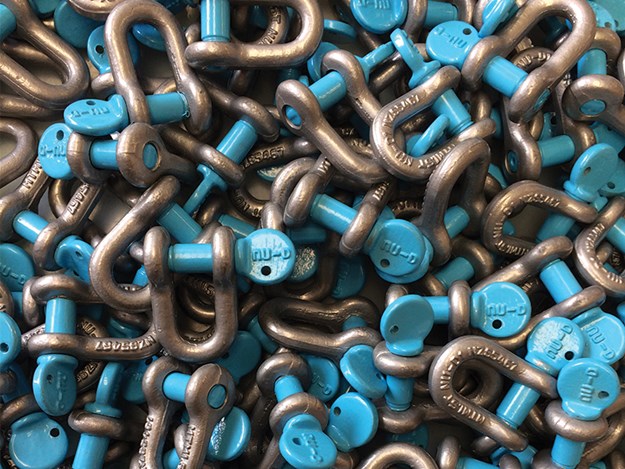 The Nu-D towing shackle stemmed from Chris' frustrations at dealing with difficult-to-remove shackles (often on a boat trailer) and regularly hearing of people's predicaments being caught out without the necessary tools for undoing traditional shackles.
Like many innovations, once created, the gap in the market and the need for the product seems glaringly obvious. Although unaware that his journey would require such an investment of time, energy, and money, Chris was determined to perfect his design and solve the frustrations of fiddly and clumsy conventional shackles.
As a keen boater and hot-air ballooner, most days a trailer of some sort is hitched up to his vehicle, and he "was absolutely fed up at the daily 'fiddling around' with shackles and tow bars".
The result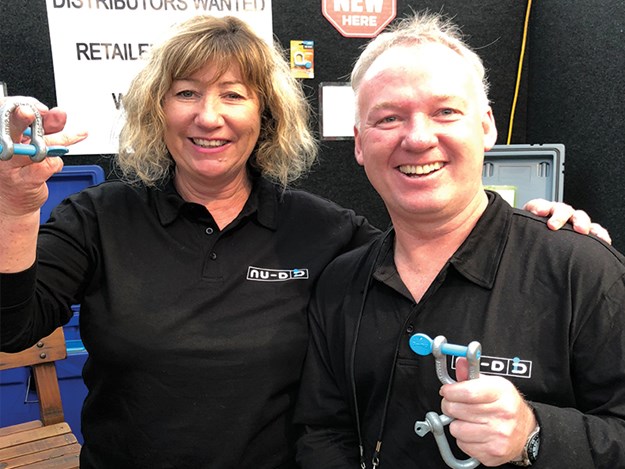 The result is a towing shackle that can be tightened and loosened without tools. Chris' design incorporates a large head on the pin, which allows finger strength to be used, rather than the traditional shackle, which requires a vicegrip or similar tool to tighten and loosen.
The Nu-D shackle is created from high-quality carbon and alloy steel, drop forged, and heat-treated. The distinctive blue pin colour makes it easy to see if dropped on the ground or in water.
Business partner Alistair Craig, a chartered accountant, took control of organising patents for the Nu-D shackle (in New Zealand, Australia, UK, US, and Europe)
The process
After pondering the ongoing frustration of dealing with trailer shackles, Chris decided to try and solve the problem himself.
"The shackle had to be completely self-sufficient and not require any additional tools, as this was a common problem for people – arriving somewhere and discovering they'd forgotten a tool to loosen the shackle," he says.
After experimenting with a few prototypes before determining the most effective
design, Chris and Wendy kept their project quiet while making tweaks and carrying out ongoing testing.
"I never really showed anyone and even covered it up with a rag sometimes when the trailer was parked somewhere really public because I thought 'I'm going to do something with this design one day'," Chris says.
After investigating how to get into the industry, a visitor to their inflatable and
balloon business linked them up with a contact involved in helping get inventions off the ground.
The journey
Despite riding high on the success of their Fieldays launch, they are grateful for the perseverance that saw them commit to seeing the project through to completion. Both Chris and Wendy admit it was a long road requiring an unimaginable amount of energy and time.
"First, there's the challenge of the actual creative process and perfecting the design. This requires ongoing tweaks and testing and when you have the actual product cracked and you're ready to celebrate and think 'this is it, we did it', in many ways, it's just the beginning of a larger journey," Wendy says. The two main hurdles of 'operation shackle' have been finding the right distributors and getting the product ready for market.
"People don't want to see you until everything is done and the product is ready to go on the shelves, so there was also an element of keeping it secret until all those boxes had been ticked," Wendy says.
"Before you can even go and see a potential distributor, every element has to be done. Perfecting the design and getting the product made is just half of it. There are patents and trademarks and packaging and all sorts of things to overcome.
"You have to be 100% ready to present your product because you don't get a second chance to make a first impression.
"There's a lot of upfront expense and you have to stay strong in your belief in your product and that it's worth it."
Keep up to date in the industry by signing up to Farm Trader's free newsletter or liking us on Facebook